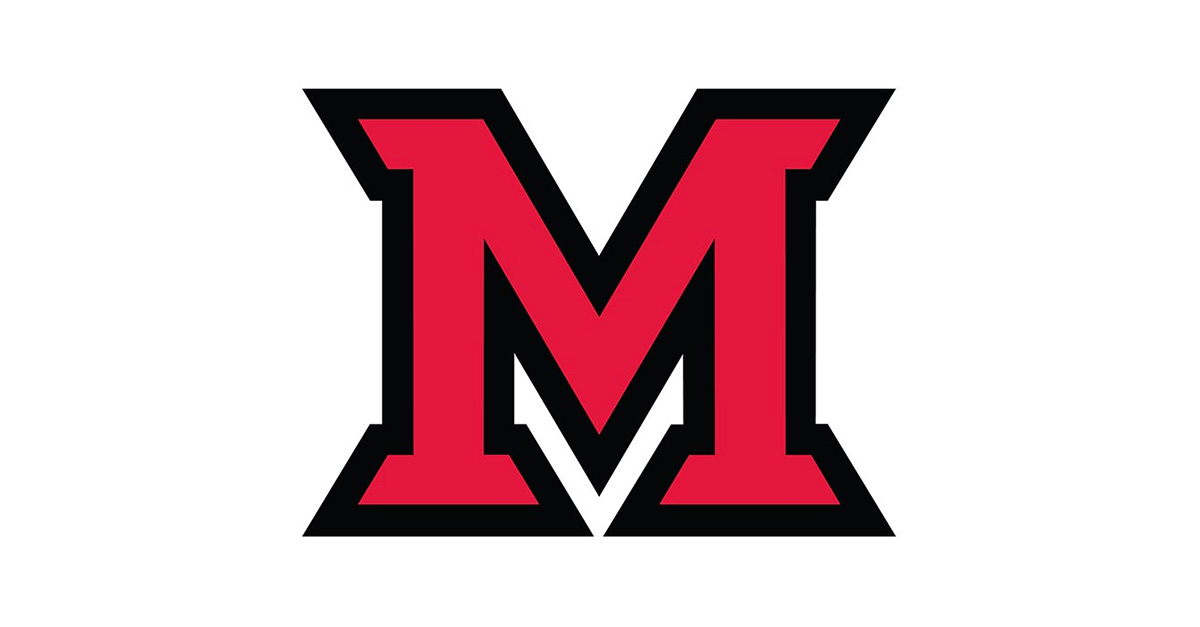 Jun 24, 2013
James Oris and Sheila Croucher each named University Distinguished Professor
James Oris, associate provost for research, dean of the Graduate School and professor of zoology; and Sheila Croucher, professor of American studies, have been awarded the title of University Distinguished Professor by Miami University's board of trustees, effective July 1, 2013.

Established by the trustees in 1981 to attract and retain eminent professors, the title includes a $6,000 annual stipend for professional expenses.

University Distinguished Professors have national and international stature with demonstrated recognition and with projected high-level of scholarly productivity in the future.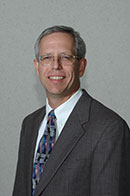 James Oris

Oris was named dean of the Graduate School in 2012 after serving as associate dean for research and scholarship from 2008 to 2012. He joined Miami as an assistant professor of zoology in 1986.

An environmental toxicologist and a leading authority on phototoxicity, he centers his research on the ecological toxicology of organic chemicals in aquatic systems, with a primary focus on the effects of polycyclic aromatic hydrocarbons (formed when oil burns with gasoline in engines) in freshwater systems.

"He ranks among the top couple of scientists in the world dealing with the effects of polycyclic aromatic hydrocarbons (PAH) on aquatic organisms," said one of his nominators. " ... the PAHs are common and can be extremely problematic due to their increased toxicity in sunlight."

His research has led California to ban certain watercraft in Lake Tahoe. He also has provided scientific leadership on the assessment of clarifying the effects of the oil spill in Prince William Sound by the Exxon Valdez and studied the effects of the Deepwater Horizon oil spill, particularly the photoenhanced toxicity of the oil to fish and zooplankton in the Gulf of Mexico.

His work has been supported by more than $4 million in external research funding and has resulted in more than 100 papers, review articles and invited book chapters.

Among other leadership positions, Oris has served as president of the Society of Environmental Toxicology and Chemistry (SETAC) North America. He has been a member of the U.S. EPA's Scientific Advisory Board and is a member of the National Research Council panel "Human and Environmental Exposure Science in the 21st Century."

He has served as editor of two professional journals, including Environmental Toxicology and Chemistry, and on the editorial board of three others.

As professor of zoology, he has "been among the most outstanding faculty members in the sciences at Miami University" for more than a decade, according to his nominators.

Oris received the Miami University Distinguished Scholar Award in 2008 and the Researcher of the Year Award from the Miami University Chapter of Sigma Xi in 2000.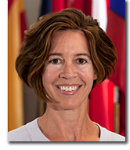 Sheila Croucher

Croucher became professor of American studies in 2009, after serving as professor of political science from 2004 to 2009. She joined Miami as assistant professor of political science in 1993 and has also served as acting director of the American studies program and as an affiliate in the women's, gender and sexuality studies program.

Croucher is a "cutting edge interdisciplinary scholar," according to her nominators. Her work focuses on issues of globalization, migration, transnational identity and belonging.

"This is profoundly transformative work in that it is redrawing established boundaries of knowledge by moving beyond established national and political categories that have defined scholarly disciplines for the past century," added a nominator.

She was awarded a Ford Foundation Fellowship in 2007 and a Fulbright Visiting Chair of North American Politics and Society at Carleton University in Ottawa, Canada, in 2009.

Outside of academia, she has served as a consultant for the Central Intelligence Agency's Strategic Assessments Group.

Along with numerous journal articles and book chapters, Croucher is author of three books, The Other Side of the Fence: American Migrants in Mexico, Globalization and Belonging: Identity Politics in a Changing World and Imagining Miami, Ethnic Politics in a Postmodern World. She is co-author of Blacks and the Quest for Economic Equality: The Political Economy of Employment in Southern Communities in the United States and is working on another book project, Globalization and the American Nation.

"From her first book, which provided a new perspective on the social construction of identities and the political contestations that flow from that, to her last book, which modified theoretical concepts associated with the study of international migration, the imprint of original research is consistently evident," states one of her nominators.

During her tenure at Miami, Croucher has been the "quintessential prototype of the teacher-scholar model. Her major contributions to the university lie in the profound impact she has on students, to whom she devotes an extraordinary amount of her time," states one of her nominators.

Among her many honors at Miami she has received the 2011 University Distinguished Scholar Award, the 2003 College of Arts and Science Distinguished Educator Award and the 1998 Associated Student Government Outstanding Teacher Award. In addition, she was named the 2007-2012 Paul Rejai Professor of Political Science.

The call for nominations for the University Distinguished Professor Award is issued every other year, alternating with the Distinguished Service Award. It is presented to no more than two recipients during the first Faculty Assembly meeting of the academic year.
Written by Susan Meikle, University News and Communications, meiklesb@MiamiOh.edu