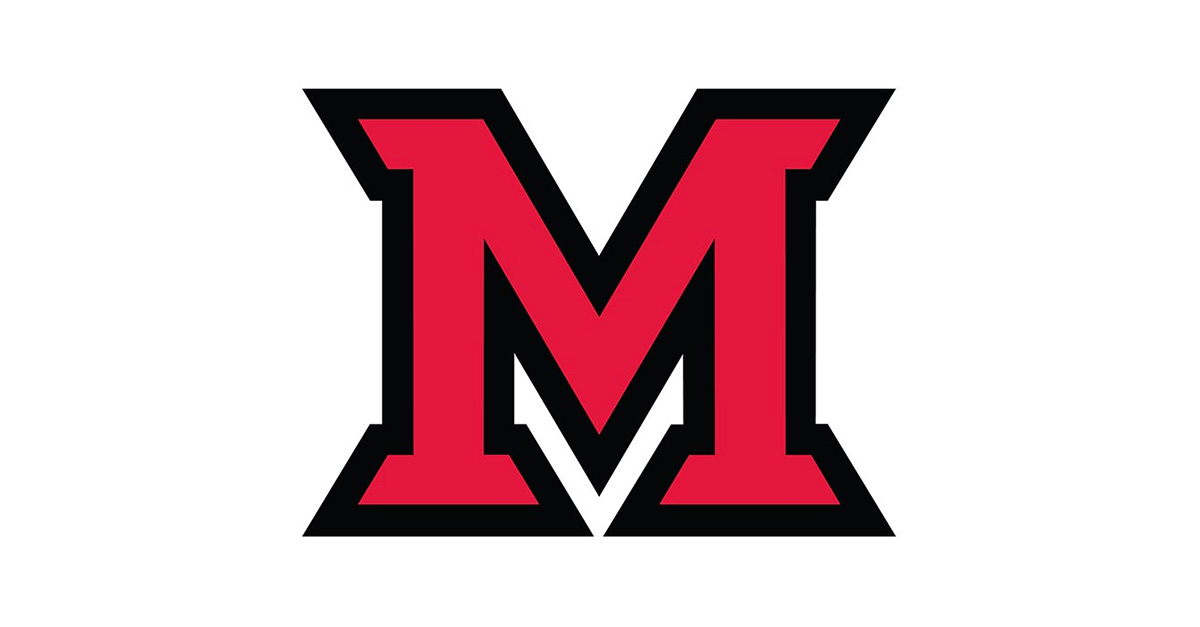 Jul 16, 2013
Student athletes contribute to community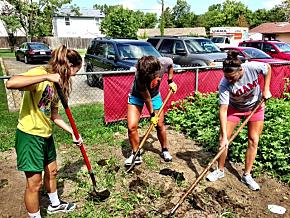 Rachel Goddard, Nicole Anderson and Jillian Spurlock, incoming first-year students and members of Miami's women's basketkball team, tended the garden at Oxford's Family Resource Center.
Twenty-eight incoming freshmen on the football, men's basketball and women's basketball teams participated in a community service project with the Oxford Family Resource Center Saturday, July 13.

"The student athletes were unbelievable with their effort, attitudes and representation of Miami athletics," said Craig Bennett, assistant athletic director for academic support services.

All of them are involved in Miami's Summer Bridge program, which runs from July 1-Aug. 9. The six-week program aims to set them up for success academically, while familiarizing them with the campus and the expectations for student athletes. "We want the student athletes to know they have to give back," Bennett said. "We definitely want to set the tone with that right when they get here."
Some of the freshmen loaded four U-Haul trucks with boxes of clothes and furniture from Talawanda High School that weren't sold during ShareFest Oxford.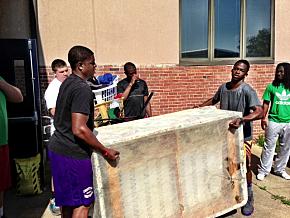 Incoming students and football players (l-r front) TJ Williams and Bert Birdsall and (l-r back) Carson Hicks, Buchi Okafor and Falon Lee moved donated furniture and clothes for the Family Resource Center.
The student athletes divided duties, with some unloading the items at the Family Resource Center, 5445 College Corner Pike, while others worked in the garden that supplies food to those in need in the community.

Bennett said this was the first year they partnered with the Family Resource Center on a community service project after three straight years working with Habitat for Humanity.

Diane Ruther-Vierling, executive director of the Family Resource Center, was grateful for the students' help.

"It was great because we had all this stuff at the high school and we didn't know how we were going to get it moved," she said. "They did a tremendous job."

The items will be part of the center's yard sale from 9 a.m. to 2 p.m. on Saturday, Aug. 24. Proceeds from the sale will go toward programs that benefit low-income families.
Written by Margo Kissell, University News and Communications, kisselm@miamioh.edu
Photos courtesy of Miami University's Intercolegiate Athletics