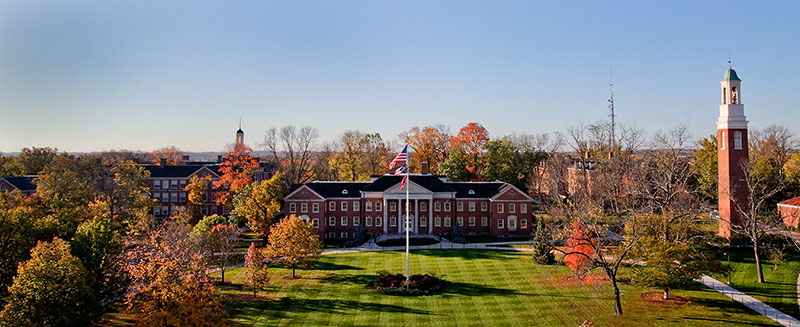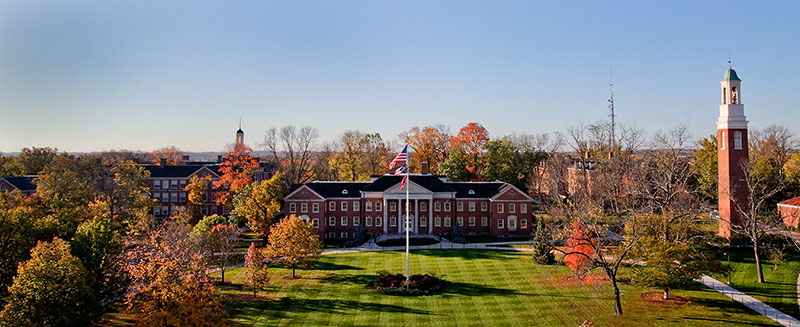 Miami University on Fiske list of best and most interesting colleges and universities.
Photo: Scott Kissell
Jul 03, 2013
Miami University cited as "rising star" in Fiske Guide to Colleges 2014
Architecture, business and music among strong programs cited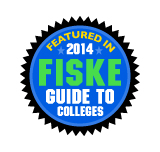 Miami University, called "the honors public university in one of the nation's largest states," is included in the Fiske Guide to Colleges' list of the "best and most interesting colleges and universities" in the country for 2014. The guide also recognizes Miami's architecture, business and music programs as being strong.

Colleges featured in the guide were selected with several broad principles in mind, beginning with academic quality. Miami has been ranked for more than 20 years in the Fiske Guide, which adds that Miami "is looked upon as one of the rising stars among state universities."

Noted for their strength are: Miami's architecture major, among 21 such programs at public universities; Miami's business program, one of 36 programs mentioned; and Miami's music program, recognized along with 24 other programs at major universities (public and private).

Miami is "tucked into a corner of Ohio and is gaining national recognition as an excellent state university that has the true look and feel of a private, with a picture-perfect campus and high-caliber student body," noted the guide. Miami is also recognized for its high study abroad rate, opportunities for undergraduate research and leadership and competitive athletics.

"The teachers are always pushing me to become a better student and person," said one Miami sophomore quoted in the guide.

Professors are lauded for their knowledge, willingness to help and passion for their subject. In addition, Fiske reported that 32 percent of Miami's classes have fewer than 19 students, with most taught by full professors.

The annual directory features 318 schools from more than 2,200 four-year colleges and universities in the U.S. (plus eight from Canada and Great Britain).
Written by Ritter Hoy, university news and communications, ritter.hoy@miamioh.edu