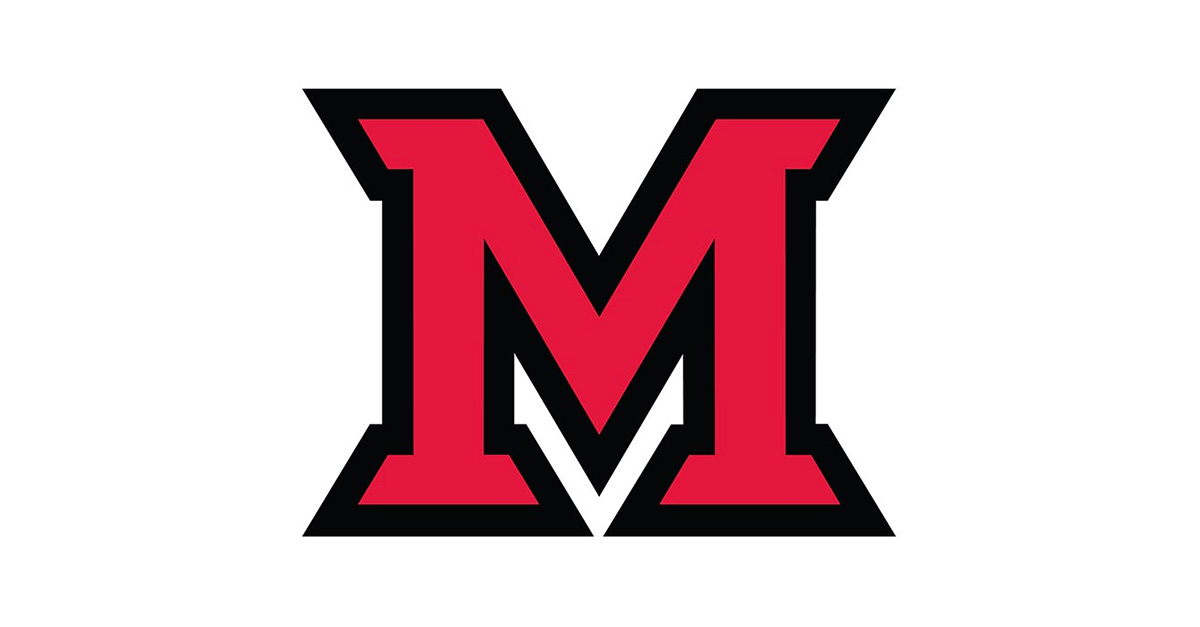 Jul 24, 2013
Miami unveils bold new football uniforms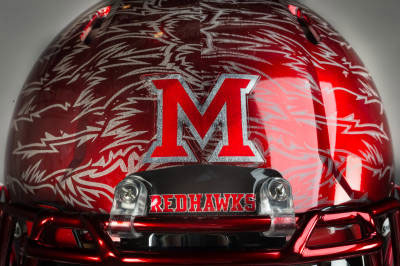 Miami unveils new football uniforms. (Photo: Miami University Athletics)
Echoing the Miami University Alma Mater of celebrating its tradition while embracing the future, Miami University athletics unveiled a bold new look for its football uniforms on Wednesday, July 24, that includes cutting-edge developments in apparel technology from adidas. 
"We are excited that adidas has partnered with us to take the Miami brand to a new level," said David Sayler, Miami athletics director. "Our new uniform uses the latest technology and cutting-edge graphics to give our football program a powerful new look and claim the name Miami. While the design pays tribute to our proud heritage, it is a bold look into our future."
Reflecting a progressive vision that has quickly taken shape in the past few months to aggressively enhance many areas of the department, including facilities, this fresh look helps signal a new era for Miami athletics.
Miami joins programs such as UCLA and Nebraska as one of just 12 schools nationwide to roll out the adidas TECHFIT uniform with ShockWeb technology and is the only school in adidas apparel to boast the school name on the shoulders of the jersey. Hydrographics Inc. partnered with adidas in the production of the helmets.
"Everything we do at adidas is about helping athletes perform better," said Mark Daniels, adidas director of football. "Miami's new adidas TECHFIT uniforms feature adidas ShockWeb technology, designed to keep players fast, cool and mobile. The new design highlights the RedHawks' traditional colors and logos in an updated and more aggressive look."
"Today we welcome a new change in uniform that is sharp, while still maintaining Love and Honor to all the Miami Football student-athletes of the past, as we 'Stand As ONE' both Redskins and RedHawks," said Don Treadwell, Miami football head coach. "In today's college football landscape, due to the opportunity of TV exposure, your team uniforms can minimize or maximize your first impression even before the clock starts the official game. Our team can't wait to wear the new adidas uniform and represent Miami Football with our new look."
Read more about the uniform details and see photos and video of the uniform unveiling at www.MURedHawks.com.