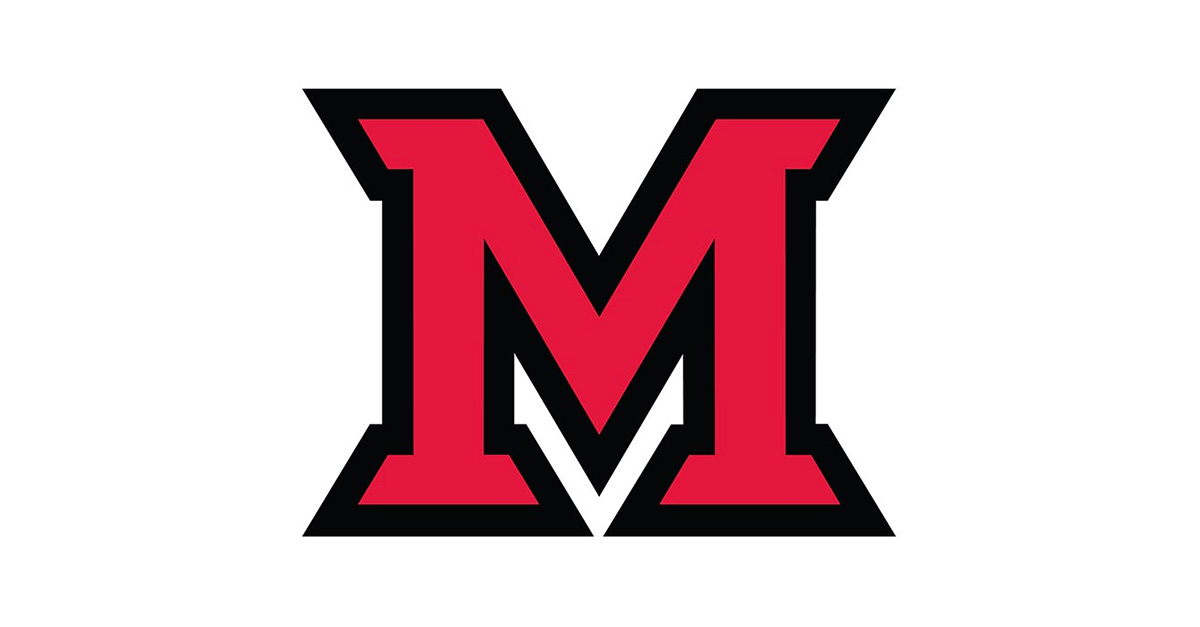 Oct 17, 2013
Bill Richardson and William Kristol to speak at JANUS Forum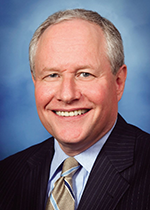 William Kristol
Miami University's second JANUS Forum will feature former New Mexico Gov. Bill Richardson, also a former U.N. ambassador and presidential candidate, and Fox News panelist William Kristol, founder and editor of The Weekly Standard. They will present their opinions on "The Role of the United States in the World" at 6 p.m. Wednesday, Oct. 30, in Hall Auditorium.
The student-run JANUS Forum is designed to challenge students and is a catalyst for developing timely, interesting and rigorous discussion of public affairs. The talk is free and open to the public, although tickets are required.

"The JANUS Forum demonstrates how Miami welcomes and embraces different points of view," said Courtney Bernard, a senior journalism and strategic communication major who will serve as the event's moderator. "I'm thrilled to help guide a public discussion that will challenge our ideas and possibly alter our ways of thinking."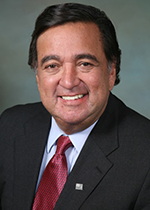 Bill Richardson
During his two terms as governor of New Mexico (2003-2011), Richardson tackled key issues such as public safety, the environment, transportation and $1 billion in tax cuts for state residents. While he was governor more than $1 billion was invested in public schools, he made New Mexico the "Clean Energy State" by requiring utilities to focus more on renewable sources and he expanded access to affordable, quality health care for New Mexicans.

Prior to this Richardson served as a congressman in his state's 3rd congressional district for 15 years and served as Ambassador to the United Nations and the Secretary of Energy. His international diplomatic efforts with North Korea, Iraq, Cuba and the Sudan during this period earned him several nominations for the Nobel Peace Prize. He holds a master's degree in international affairs from Tufts University Fletcher School of Law and Diplomacy (1971) and is the author of two books, Between Worlds and Leading by Example.

As one of the key political strategists of the 1994 Republican congressional victory, founder and editor of conservative newsmagazine The Weekly Standard and a regular contributor and panelist on the Fox News Channel, William Kristol is recognized as being at the forefront of neoconservative American politics for nearly two decades. He has also served as chief of staff to Vice President Dan Quayle during the George H.W. Bush administration (1989-1993) and to Education Secretary William Bennett in the Reagan administration.

Kristol's publications cover everything from foreign policy to constitutional law to political philosophy. He is co-author (with Lawrence Kaplan) of the best-selling 2003 book The War Over Iraq and has co-edited several books. He received both his bachelor's (1973) and doctorate (1979) from Harvard University and taught political philosophy and American politics at the University of Pennsylvania and Harvard's Kennedy School of Government.

"This round of the JANUS Forum continues our goal of challenging and engaging Miami students with diverse, at times opposing, viewpoints about important topics affecting our world," said Patrick J. Haney, interim chair and professor of political science. "Our students select the topics and the speakers for the JANUS Forum, and thanks to generous support from an alumnus we are able to bring in prominent national figures who share their expertise and opinions in a public and reasoned dialogue."

The JANUS Forum is sponsored by The Thomas W. Smith Project on Liberty, Democracy and Citizenship and is a central component of the project. Other support comes from Miami's department of political science, the Harry T. Wilks Leadership Institute and the office of diversity affairs. It is made possible through the generous support of The Thomas W. Smith (Miami '50) Foundation.

The first JANUS Forum was held earlier this year and featured former White House press secretary Ari Fleischer and political columnist Ezra Klein.



Tickets are available at Miami's Shriver Center box office.  More information is available at www.MiamiOH/JANUS.