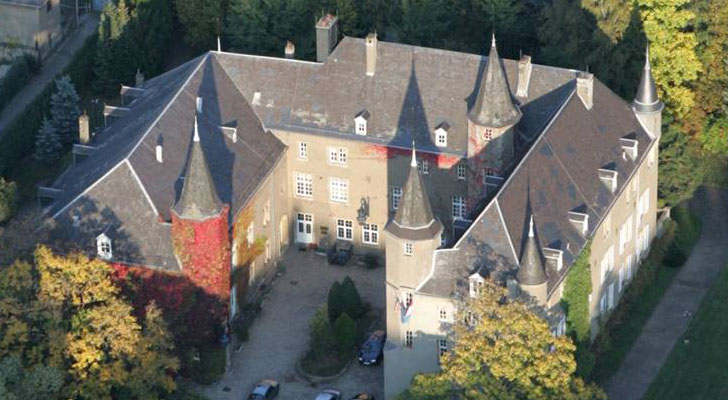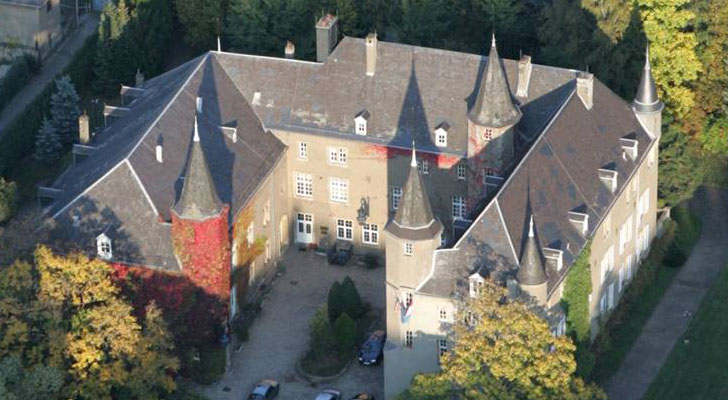 Miami's Dolibois European Center celebrates 45th anniversary
Oct 11, 2013
Miami's Dolibois European Center celebrates 45th anniversary
Since 1968, more than 10,000 students enrolled at Miami University have been able to earn credit at the school's campus in Differdange, Luxembourg. The
Miami University Dolibois European Center
, MUDEC, Oct. 14-17, marks its 45th anniversary with a grand celebration.
Miami's European Center in Luxembourg is named for John Dolibois, former vice president at Miami and former ambassador to Luxembourg.
In honor of the anniversary there will be several events: a convocation and reception, tours, dinner and dance.  Miami students will join choir members from the Music Conservatory of Luxembourg in performing at convocation Wednesday.
During the anniversary ceremonies, Miami will present a Presidential Medal to Claude Meisch, mayor of Differdange, for many years of support to MUDEC.  The President's Medal is a replica of the medallion worn by Miami University presidents during inaugurations and at other moments of ceremony and honors those who have made significant contributions to the university.

Miami will also award an honorary degree to Yves Mersch, who served as governor of the Central Bank of Luxembourg from 1998-2012 and is currently a member of the executive board of the European Central Bank.

MUDEC offers students a unique combination of first-class academics, participation in the local community and many faculty-guided and independent travel opportunities.  Each year Luxembourg is home to 320 Miami students participating in a semester, yearlong, or summer program, making it one of the largest U.S. educational programs in Europe.  Annually, several Luxembourgish students also attend Miami's program.

One initiative of the Luxembourg program is to extend student involvement in the community. In recent years faculty have involved Miami students at MUDEC in Service-Learning. After meeting with local officials to determine needs, Miami students organized to serve in five school aftercare programs (Maison Relais) and with the local chapter of the Red Cross.

"The global perspective students develop at MUDEC comes from international faculty, many educational and cultural exchanges, such as with the Luxembourg Conservatory of Music, experiential learning in a beautiful country, and opportunities to travel frequently," said Thierry Leterre, dean of the Luxembourg campus. "We are grateful to our Luxembourgish partners, who are welcoming and supportive of Miami's campus here."

Nearly 42 percent of Miami students study abroad by the time they graduate.  While they enroll in programs in dozens of countries, many choose the school's Luxembourg campus.  Miami alumni living abroad number 1,376, out of which many have studied at MUDEC.