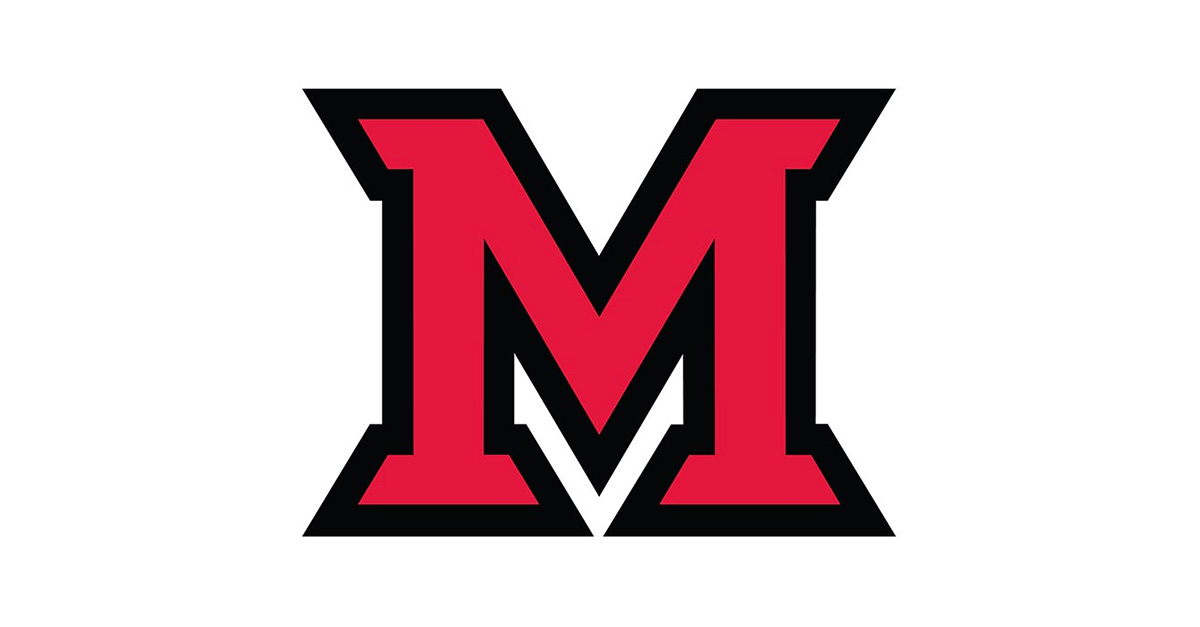 Oct 01, 2013
Innovative student internships supported by new scholars program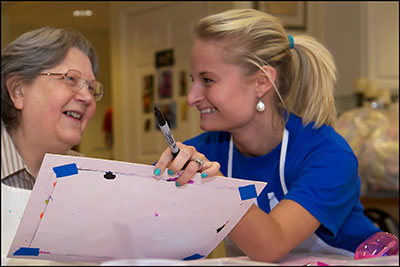 Miami senior Josie Ridgeway (right) enjoys a moment with an OMA participant.
Josie Ridgeway was nervous the first time she volunteered with Miami University's Opening Minds through Art (OMA), an intergenerational art program for people with dementia. Then a sophomore, she had never interacted with people living with Alzheimer's disease or other types of dementia
Now a senior, Ridgeway and students Jessica Littrell and Eleni Balli, are this year's first Charitable Words Scholars, a new program established by Tom and Maureen Callinan and The Callinan Family Fund.
The program will make scholarships available through Miami's Scripps Gerontology Center to student interns providing support and services to older adults.
"I quickly realized that they may not remember your name, but they remember your presence," said Ridgeway, who plans to pursue a master's degree in gerontology and dreams of working for the Alzheimer's Association one day.
The program connects students interested in humanitarian work with nonprofit organizations in Greater Cincinnati and around the world. The student scholars receive scholarship funds that help offset the financial burden of interning for nonprofits.
"These students are tomorrow's leaders in aging, and we are delighted to have this opportunity to recognize their contributions and commitments," said Suzanne Kunkel, director of Scripps Gerontology Center. "We are excited to partner with the Charitable Words organization on this award and with Tom and Maureen specifically, because they, like us, are passionate about making a positive difference."
Tom Callinan, founder and editor of CharitableWords.com, is a former editor of the Cincinnati Enquirer and adjunct professor in the journalism department at the University of Cincinnati's McMicken College of Arts & Sciences. Maureen Callinan is an elder law attorney and volunteer in the areas of gerontology, literacy and children and families at risk.
"We look at the bottom of resumes as much as the top," Maureen Callinan noted. "Have you volunteered to help others? Have you done service projects? Your character, core values and DNA count as much as your GPA."
Scholars will blog about their experiences on CharitableWords.com, which aims to showcase the good being done by nonprofits and common causes.
Miami University's Scripps Gerontology Center is an Ohio Center of Excellence and supports older adults, families and aging societies through research, education and service.