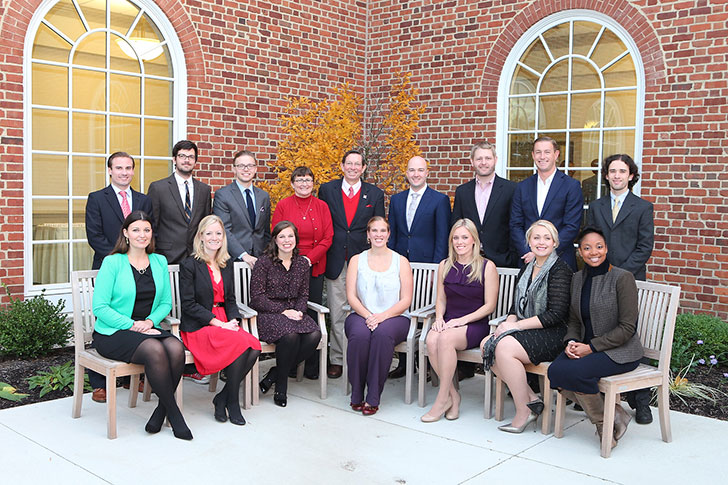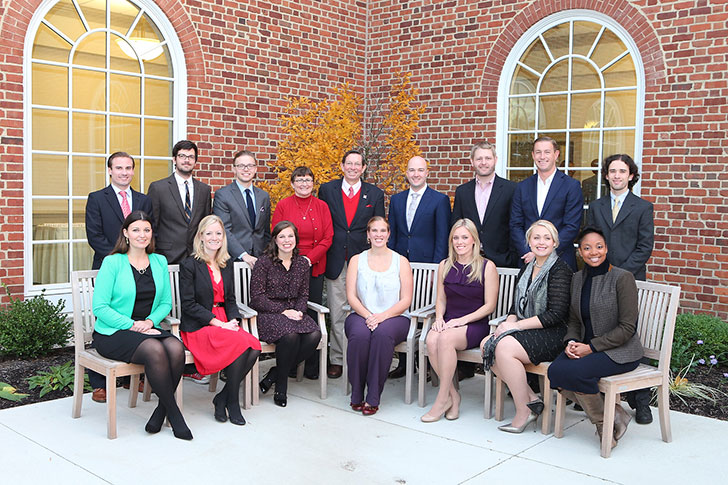 18 of the last 9 recognized for their outstanding work in their business or community.
Photo: Jeff Sabo
Nov 03, 2013
Miami honors 18 young alumni of the last 9 years
The Miami University Alumni Association honored 18 young alumni this past weekend recognizing them for their outstanding work in their business field or community in a newly launched program, "18 0f the last 9."

The 2013 honorees are a diverse group comprised of young alumni from the past nine graduating classes. They were selected from a nominee pool of more than 180 outstanding Miamians. Although their areas of impact vary greatly, the common thread among them is that they are living out the values inherent in a Miami education.
Honorees were on campus last Friday to network and engage with current students, faculty and each other. The weekend ended with a Saturday evening dinner and award ceremony.
The list of honorees is below. More information available at  www.miamialum.org/18of9.
2013 18 Of the Last 9 Honorees
Elizabeth Baiocchi, 2006

LaDavia Drane, 2004

Emily Douglas, 2004

Michael P. Farrell Jr., 2004

Brian Gloede, 2008

Ryan Graves, 2006

Shane Gring, 2009

Dan Hayes, 2005

Adam J. Hill, 2007
Suzi Katto, 2005

John Litchfield, 2004

Curv Miller, 2004

Rachel Rudwall, 2008

Brooke Sammon, 2008

Tess Schuster, 2009

Jeff Walker Jr., 2008

Leslie Anne Weiant, 2011

Dustin Woods, 2009