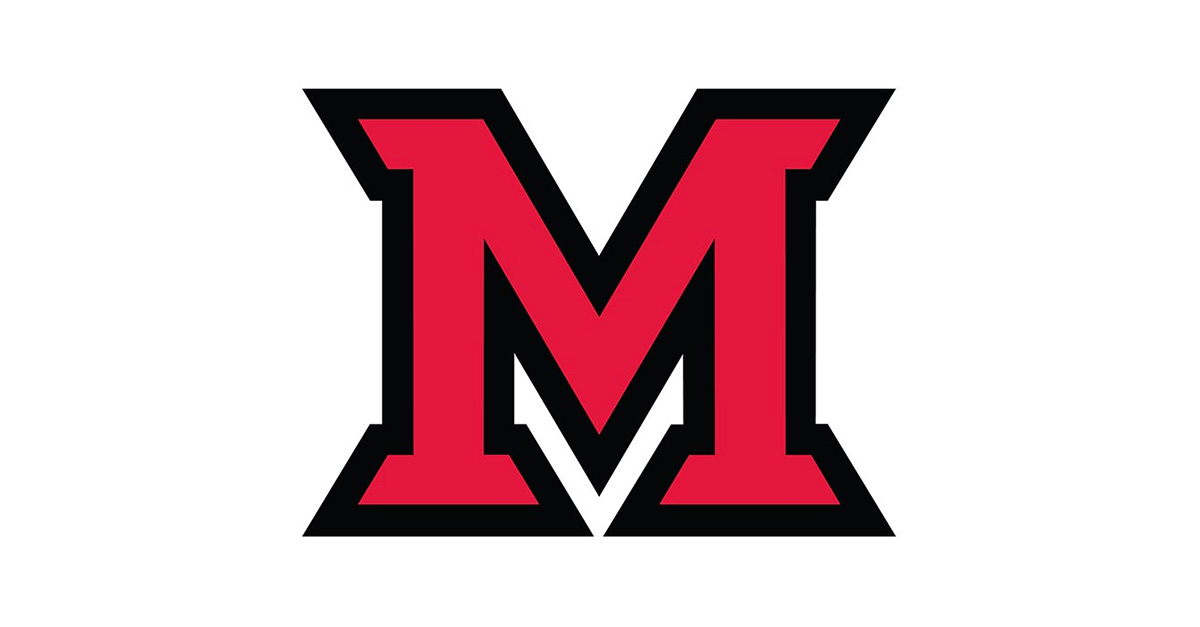 Dec 12, 2013
Four faculty members honored for their excellence in teaching
Joseph Bates, Martha E. Castañeda, R. Hays Cummins and James Moller each will receive the University Distinguished Teaching Award for their excellence.

The University Distinguished Teaching Award is conferred upon faculty whose achievements unequivocally merit recognition for excellence in teaching. Up to four awards will be given annually with up to one award for each rank: full professor; associate professor; assistant professor; and clinical, lecturer, and/or part-time faculty.
Awardees foster critical thinking and engagement of undergraduates along one or more of the following dimensions: (a) learning through inquiry, experimentation and discovery, (b) heightened awareness and appreciation of cultural diversity and the importance of global contexts or (c) active participation in experiential learning and community partnerships.
This year's awardees will be recognized at the fall commencement ceremony Dec. 13.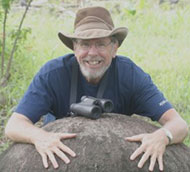 R. Hays Cummins
Professor - R. Hays Cummins, Western program and geography
As an innovative teacher, Cummins is a guide, not a lecturer. He doesn't just dispense facts, he helps students to be independent thinkers, to ask questions, explore possibilities and find their own way. He says that although science is typically taught as a collection of facts, he coaches students to master the problem-solving process, the true core of learning.
"I want students to smile when they don't know something, not to be afraid. I give students room for their creative voice in science, to figure out the answers."
A colleague says, "Dr. Cummins' students never have a lab book with experiments that they simply follow—his students create their own line of inquiry and manner of gathering data."
He has published widely on these creative teaching methods for inquiry-based learning in the sciences and for bringing different academic disciplines together.
This interdisciplinary approach is evident in the 75 international field courses he's taught in the past 25 years. He's led more than 1,000 students in learning about themselves as well as exploring the mangroves and coral reefs of southern Florida, the Bahamas and Australia's Great Barrier Reef as well as the rain forests of Belize, Costa Rica and Trinidad.
Not only do students gather scientific data, they delve into the political and economic pressures on a country's ecology. They interact with indigenous peoples to understand their cultures and participate in service learning projects, planting trees, painting schools and sometimes playing an impromptu soccer game with the school's children.
Cummins is the founding science editor of Project Dragonfly and continues to supervise the program. He recently created the Inquiry Center, housed in the Western Program. There, students in any academic program are guided in intellectual exploration through peer cooperation and mentoring. Students also write and edit the center's online journal, Mi CUP of TEA.
He has also fostered service learning partnerships between Miami and organizations such as the Cincinnati Zoo and the Reef Headquarters in Australia.
When he was the Harrison Scholars professor, Cummins led four separate service projects in which Miami students aided the southeast Louisiana victims of hurricanes Katrina, Ike and Rita.
Cummins' research focuses on the reconstruction of past ecological communities in marine systems and understanding ecological and global change. He also has a passion for weather, astronomy, conservation and photography, and he is an avid birder. He has authored many research papers and popular articles focusing on science and science education.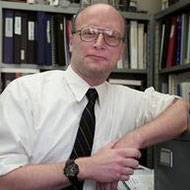 James Moller
Associate Professor - James Moller, mechanical and manufacturing engineering
Students credit Moller, who has taught at Miami 18 years, with taking as much time as needed to discuss a problem in class and to stay late into the evening with students in his office until a problem's solution is found.

In his machine and tool design class, said to thoroughly prepare students "for the rigors of professional mechanical engineering design," each student serves as a project team leader once per semester. Leaders are provided with advice on tactics for leading teams – a new concept in engineering education.

In his innovation design projects course, Moller assigns articles that highlight disparities in conditions across the globe to encourage student teams to choose projects that meet societal needs. Students express gratitude at the opportunity to reflect and to try to solve an engineering need. Novel creations have included a net-enclosed hammock to keep out disease-carrying insects and a load transport to be used after a disaster.

Said a former student, "Dr. Moller's class stood out as the most beneficial class that I took during my tenure at Miami in terms of preparing me for the engineering aspect of my career, but it was our interactions outside of the classroom that had a lasting impression on the deeper aspects of life that I had never expected from a professor.  … I had never met nor heard of a professor who was as passionate about the growth of the student as he was about his profession. … I could easily write a book chronicling all the times that Dr. Moller had taken that extra step that wasn't required in his title as professor for me, but what it boiled down to was the Dr. Moller became a mentor instead of a professor, a friend instead of a faculty member. I cannot put a value on the profound effect that he had on every aspect of my college career nor on my future career but one thing is certain, I would not have the principles nor the skills I currently have without him."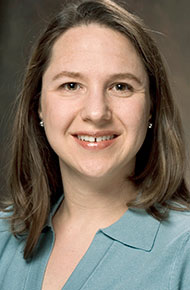 Martha E. Castañeda
Assistant Professor - Martha E. Castañeda, teacher education

In Martha Castañeda's philosophy of teaching, it's just as valuable for a Miami student to accompany a Honduran family on their grocery shopping excursions as it is to learn to conjugate irregular Spanish verbs. Their first-hand experience teaches our students personal lessons about another culture.

This immersion is part of a cross-cultural language development workshop that Castañeda, assistant-now-associate professor of foreign language education, created and what one of her former students calls "ingenious." The workshop benefits both Miami students and the community. Students teach English at a Honduran school while they learn Spanish with their host family and community. Her work in developing new courses, such as this workshop that uses personal international connections, has been praised by colleagues.

Castañeda has been at Miami for six years, teaching courses for the preparation of foreign language teachers and teachers who have students learning English, a critical need in today's K-12 classrooms. Her academic work focuses on best practices in language teaching, instructional design and cognitive skills that impact language learning. She co-authored a book on the use of technology to work with English language learners and her research appears in journals such as Foreign Language Annals, Hispania, CALICO and NECTFL Review, among others.

One colleague calls her "a gifted adviser and mentor" who serves as the primary adviser for foreign language majors. She mentors students in independent studies and Undergraduate Summer Scholars projects, as well as on graduate oral exam and thesis committees. She also guides them through extra practicum experiences in K-12 schools and takes them to professional conferences.

Students have benefited from Castañeda's dedication to incorporating technology in the classroom. Since 2008, her students have won and received national recognition for their foreign language podcasts by the American Council on the Teaching for Foreign Language.

This is just the latest in Castañeda's teaching awards. In 2012, Ohio Magazine selected her as an Excellence in Education Honoree. In 2010, Miami's Associated Student Government gave her their Outstanding Professor Award for her passion and dedication to teaching.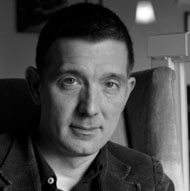 Joseph Bates
Lecturer - Joseph Bates, English
Faculty at lecturer status aren't expected to take on significant extra duties such as directing a master's thesis. But Joseph (Jody) Bates' dedication is such that in addition to teaching a full complement of courses, he petitioned the Graduate School and agreed to direct the theses of three of the six students of the 2013 master's in fiction writing cohort, meaning he asked for extra unpaid work. Students want to work with him because he is a skilled and generous mentor and editor, say colleagues. Bates has taught at Miami for six years.

Students seek out his classes. Said one, who took four classes with him, "I have noticed that while he uses his superior knowledge and experience to teach, it is always the seed of a student's thought that is his subject. This makes students, myself included, feel as if we are not only learning (which we most certainly are), but also provides us with the proof that we are growing and retaining our information, as well as giving us the satisfaction of applying what we have already learned. This in turn gives us confidence in ourselves and our work, particularly as writers. This sense of accomplishment and faith in our future is an invaluable gift from Dr. Bates to his students, something that goes well above and beyond a normal classroom."

In his course, The Literary Marketplace, student groups conceive of and publish their own literary journals. The students decide on a theme for the journal, issue a call for submissions and work as editorial boards to select and edit fiction, nonfiction and poetry.

This experiential learning in the last year has produced three graduates from this course earning jobs in New York publishing; two earning internships with small literary presses; two who went to work in advertising and several students having interned with local publishers.  Three of his students in his fiction writing courses had their first publications in literary journals this year – a rare feat.

Called by a colleague "one of the most gifted, organized, hard?working, inspiring and innovative teachers I have known in my 23 years at Miami," Bates is said to have mastered the dual arts of teaching and inspiring.