Jul 17, 2014
Michael Markesbery awarded Astronaut Scholarship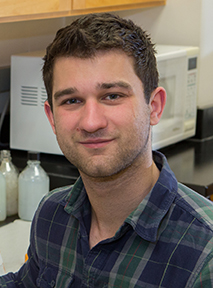 Senior zoology major Michael Markesbery has been awarded a 2014 Astronaut Scholarship (photo by Scott Kissell).
Michael Markesbery, a senior zoology major and neuroscience and entrepreneurship double minor, has been awarded an Astronaut Scholarship from the Astronaut Scholarship Foundation (ASF). He is one of 28 students nationwide to be selected for the $10,000 scholarship by ASF for the 2014-2015 academic year. 
The Astronaut Scholarship is the largest monetary award given in the United States to science, technology, engineering and math (STEM) college students based solely on merit. 
It is presented to top students who have shown initiative, creativity and excellence in their chosen field, according to ASF. Astronaut Scholarship recipients are engineering, natural or applied science or mathematics students who have intentions to pursue research or advance their field upon completion of their final degrees. 
Markesbery, from Cincinnati, has been conducting research with faculty mentor Paul Harding, associate professor of biology, since his first year at Miami.
"Michael is an outstanding young scientist, and I have no doubt that he has a promising future in science and medicine," Harding said.
Markesbery works with Harding on his research on converting different types of cells into energy-burning brown fat cells. Harding's research could have potential implications for treatments of diabetes, obesity and cancer. 
"I love metabolism and learning about its effects on the body," said Markesbery, who also is a personal trainer. "I met with Dr. Harding and fell in love with what he was doing — the idea of developing a therapeutic treatment for obesity and diabetes II."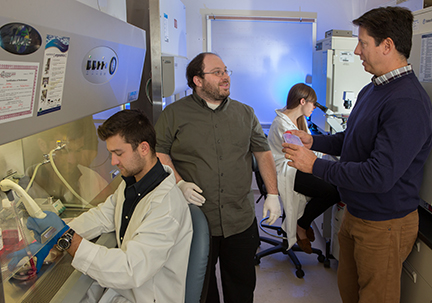 Michael Markesbery, left, is mentored by doctoral student Sean Taylor (center) through the DUOS program and by faculty mentor Paul Harding (right), associate professor of biology (photo by Scott Kissell).
Last semester Markesbery participated in the DUOS (Doctoral Undergraduate Opportunities for Scholarship) program with Sean Taylor, doctoral student in biology in Harding's lab.
Their project involves modifying cells to very closely resemble brown adipose tissue — or brown fat — cells. "We are comparing these modified cells to actual brown adipose tissue cells to see how functionally similar the two actually are," Markesbery said.
Markesbery has presented his research at the American Society for Cell Biology (ASCB) conference and in poster sessions for representatives at both the state and national levels.
He is a chemistry and biology tutor at Miami's Rinella Learning Center, a volunteer at McCullough-Hyde Memorial Hospital and a member of the university honors program. He hopes to pursue an M.D./Ph.D. with a focus on obesity genes and endocrine surgery.
Markesbery was also named a 2014 Goldwater Scholar Honorable Mention.
Astronaut Scholars
Astronaut Scholars must be nominated by a faculty member, be entering their junior or senior year at one of the 27 schools the foundation supports and demonstrate excellence in research and academics. Miami is one of the 27 schools eligible to nominate a student for the Astronaut Scholarship.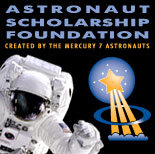 ASF was founded in 1984 by the six surviving members of America's original Mercury astronauts. Since then, more than 80 other astronauts have lent their support to the program. Its mission is to aid the United States in retaining its world leadership in science and technology by providing scholarships for college students who exhibit motivation, imagination and exceptional performance in the science or engineering field of their major.

A member of the Astronaut Hall of Fame will visit campus in the fall semester to give a public lecture and present Markesbery with a scholarship check.