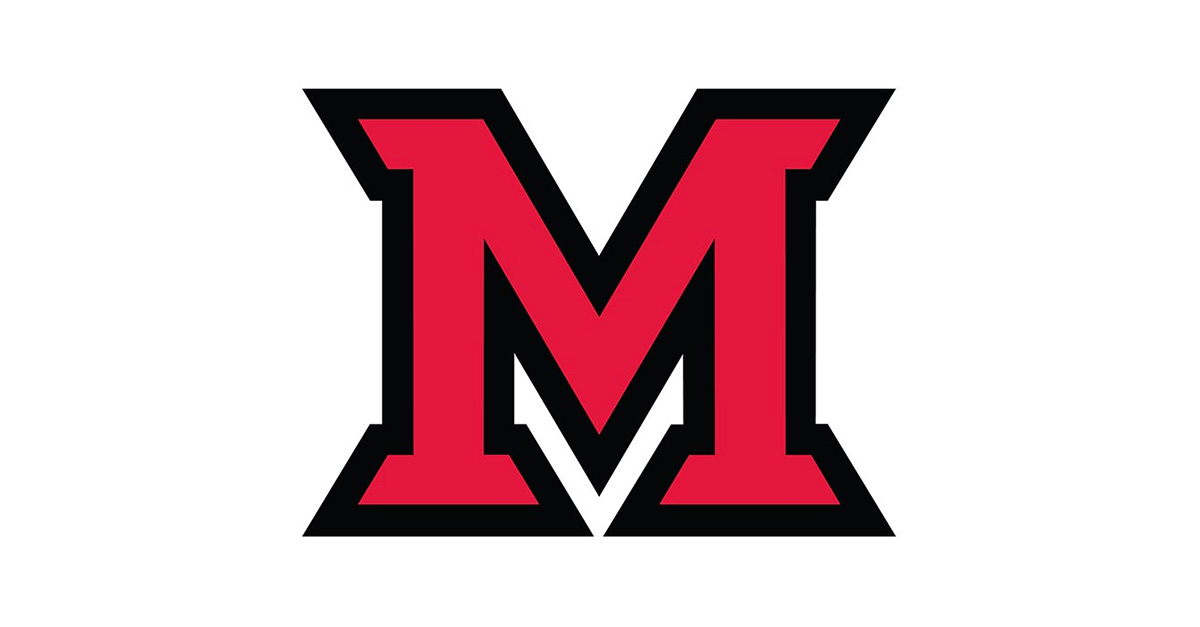 Sep 18, 2014
Miami joins global celebration with Chinese Festival
Confucius institutes across the globe celebrate 10th anniversary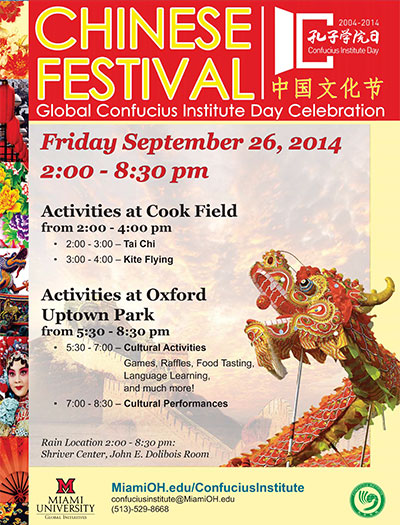 Miami University's Confucius Institute invites the community to its first Chinese Festival Friday, Sept. 26. Enjoy a host of activities and experience Asian food tasting 2-8:30 p.m. on Miami's campus and uptown Oxford.
The Chinese Festival coincides with a global event celebrating the 10th anniversary of establishing more than 1,000 Confucius institutes across the world. Miami's institute opened Aug. 2, 2007, with the help of its partner, Liaoning Normal University, in Dalian, China. Serving as a platform for the internationalization of current and future Miami students and faculty, Miami's institute operates as a supporting program, helping the community learn Chinese language and culture.
Activities begin at Cook Field (2-4 p.m.) and end at Oxford's Uptown Park (5:30-8:30 p.m.). At Cook Field, learn tai chi and the art of kite flying. At the Uptown Park, festival-themed activities include games, raffles, food tasting and language lessons.
More than 200 high school students from several districts join local community members and Miami students to perform and share their knowledge about Chinese culture.
Kung fu master Fusheng Miao is scheduled to perform and teach during the evening festivities.
Miami's Global Initiatives, the Oxford Visitor's Bureau, the Greater Cincinnati Chinese School and the Dayton Chinese Community School support this community celebration.
In the event of rain, activities will be moved to Miami's Shriver Center.
In the past 10 years, Confucius institutes have become a platform for initiating friendship, cultural exchange and cooperation between China and the rest of the world. Through the joint efforts of China and the Confucius Institute hosting countries, there are now 457 Confucius institutes and 707 Confucius classrooms established in 122 countries.