Sep 02, 2014
Miami University's national conference to offer a close look at civil rights struggle
written by Margo Kissell, university news and communications, kisselm@miamioh.edu
Miami University's upcoming national conference on Freedom Summer will feature some leading voices revisiting that pivotal time in civil rights history and discussing the struggle that continues today.
The "50 Years After Freedom Summer: Understanding the Past, Building the Future" reunion and conference Oct. 11-14 will include historic participants along with scholars, activists, students and others exploring the continued significance of Freedom Summer.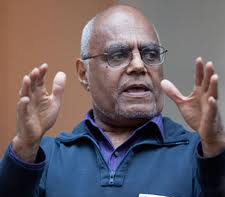 Bob Moses, a leader of the 1964 Mississipi Summer Project (photo courtesy Community Change Inc.)
Bob Moses, leader of the Mississippi Summer Project, and David Goodman, brother of slain civil rights activist Andrew Goodman, will participate at the conference.
Other keynote speeches will be presented by acclaimed author and journalist Wil Haygood (Miami '76), about his research on former Supreme Court Justice Thurgood Marshall; Chude Allen, focusing on her time as a 1964 Freedom Summer volunteer; and filmmaker Keith Beauchamp, about his work focused on racial hate crimes.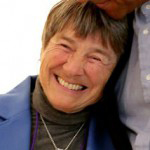 Chude Allen (photo courtesy University of Wisconsin Whitewater)
This year marks the 50th anniversary of the Mississippi Summer Project, which later became known as Freedom Summer. An estimated 800 volunteers — many of them college students — trained in Oxford before heading South to register black voters and set up Freedom Schools and community centers in Mississippi and elsewhere. The training took place at the Western College for Women, which is now part of Miami's Western campus.

Goodman, 20, Michael Schwerner, 24, and James Chaney, 21, were murdered in Mississippi soon after leaving Oxford. Public outrage over what happened to the three activists galvanized the nation and helped pass the landmark Civil Rights Act of 1964.

The conference will open with a panel of leading civil rights workers and contemporary activists discussing the role of the civil rights movement in the past and present.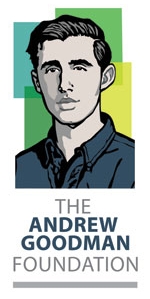 David Goodman, president of the Andrew Goodman Foundation, and David's wife, Sylvia Golbin-Goodman, the foundation's executive director, will serve on a panel about voting rights. Another panel will explore journalism and civil rights, including how the media cover contemporary race issues.
View the conference events schedule.

Registration is required, although the conference is free to Miami and Talawanda School District faculty, students and staff and original Freedom Summer participants. Only a few spots remain for paid meal events. The deadline to register is Sept. 12.

To register, complete the process online, download the registration form or call (513) 529-8309 for more information. Students who will be attending only one session or two (e.g., for a class) will have to sign in at the registration desk but do not have to complete a registration form in advance unless they plan on attending the conference in full.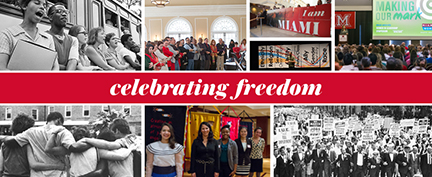 The anniversary has inspired Miami's broader  "Celebrating Freedom" theme. "Celebrating Freedom: Understanding the Past, Building the Future" is a yearlong event that provides an opportunity to reflect on the progress made and the efforts yet to come in the United States and globally to ensure the freedom and dignity of all people. The celebration will focus on issues and topics such as civil rights, immigration, voting rights, women's rights, gay rights, freedom of speech, human rights and others — all related to the basic right of freedom.
Those topics will be discussed at the October conference.