Dec 01, 2014
Phyllis Callahan named Miami provost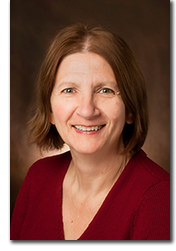 Phyllis Callahan
Phyllis Callahan, currently dean of Miami University's College of Arts and Science, has been named provost and executive vice president for academic affairs, effective Feb. 1, 2015.
Callahan was chosen from among three candidates who participated in forums and interviews with the Miami community last month.
"Dr. Callahan has served the university admirably in a variety of positions including her current position as dean of the College of Arts and Science and her previous work as co-chair (with Jim Kiper) of the committee responsible for developing the Miami 2020 Strategic Plan," said President David Hodge in an email to the Miami community. "She brings a great sense of vision, a collaborative spirit and an ability to accomplish the ambitious goals laid out in Miami 2020."
Callahan has been dean of the College of Arts and Science since 2012, following one year as interim dean. As dean she oversees 26 departments offering 69 majors and co-majors, eight programs and several special centers within Miami's largest college. She manages a budget of $70 million.
She has served on numerous committees, including Miami's 2020 Plan (2012-2014), career services (2014) and the student retention committee (2012).
Callahan began her tenure with Miami University in 1988 as assistant professor in the department of zoology, with a promotion to full professor in 1999. She also is affiliated with Miami's women and gender studies program. She held positions of associate dean (2006-2008) and senior associate dean (2008-2010).
Callahan is nationally recognized in her field of research, neuroendocrinology, with a focus on gender differences in regulation of pituitary hormone secretion.
She has mentored more than 40 undergraduate students conducting research projects in her lab and has advised many graduate students who now enjoy successful scientific careers. She was named a College of Arts and Science Distinguished Educator for 2001-2002.
Callahan received her bachelor's of biological sciences in 1974 and her master's degree in biological sciences in 1981 from Fairleigh Dickinson University. She received her doctorate of physiology and neurobiology from Rutgers University in 1986.