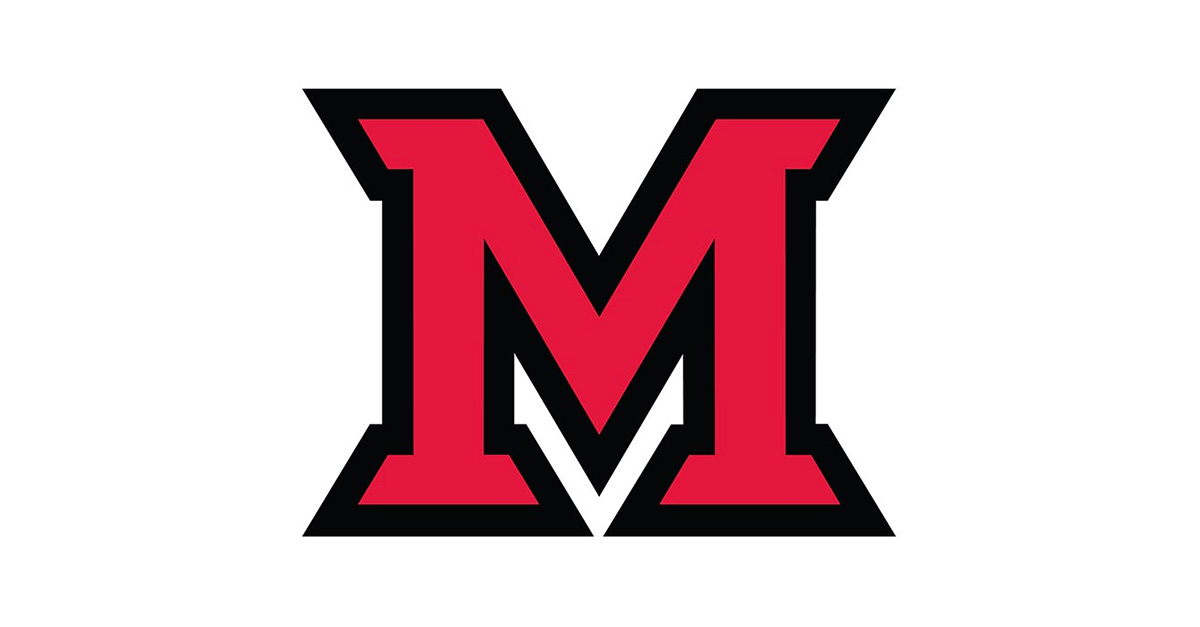 Oct 22, 2015
Miami architecture students to learn from area's first "passive house"
By Margo Kissell, university news and communications, kisselm@miamioh.edu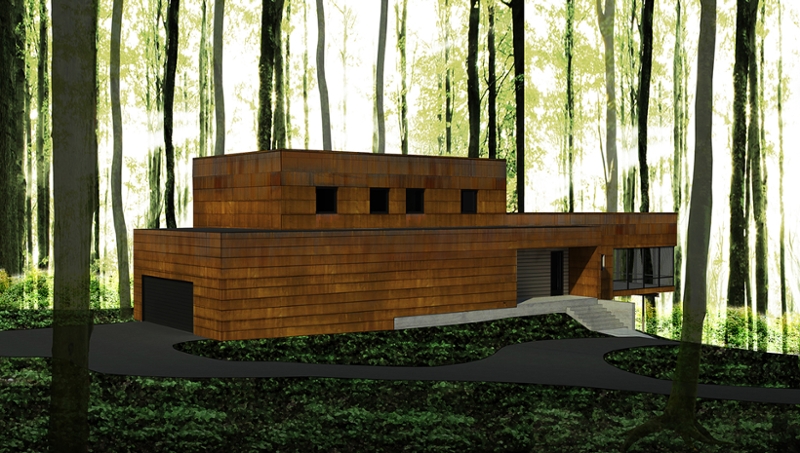 Rendering of the passive house designed by architect Mary Rogero, associate professor of architecture and interior design. Passive building cuts energy consumption by 60-80 percent compared to code buildings, according to the Passive House Institute U.S. 
Miami University architecture students will soon get a lesson in energy-efficient "passive house" design and construction from the ground up — literally.
Mary Rogero, Miami's interim chair and associate professor of architecture and interior design, is the architect on what is believed to be the area's first "passive house." The privately owned home is being built on a wooded lot in Oxford Township near Hueston Woods State Park.
Rogero's research focuses on passive building, a design philosophy popularized in Germany. The buildings in general require little to no energy for heating and cooling because of various techniques related to extra insulation, air tightness and ventilation.
"There is a bit of a misnomer in that passive house is not just for residential projects," she said. "It can be anything. It can be a commercial building, a multifamily building, a dormitory, a laboratory," said Rogero, who is a certified passive house consultant and is on the board of the Passive House Alliance United States.
Rogero, doing business as Rogero Architects in Beavercreek, has been teaching an architecture course on passive house design at Miami since 2012.
This summer, she took a group of Miami students to Germany and Malta to learn more about the design and construction approach.
Rogero usually has her architecture students build their own full-scale models, but having a passive house a short drive away will be helpful. "It's completely different to see it out in the field," she said.
"More in style with the future"
The homeowner, David Shrider, an associate professor of finance at Miami, said he and his wife, Beth, knew nothing about passive house design when they decided to build a new home. They became sold on the idea once they learned more about it from Rogero.
"We're really happy we're building a house that will be more in style with the future than in the past," he said, adding the potential energy savings is appealing. The Shriders and their two sons hope to move into the two-story home by the start of the next school year.
The foundation was recently poured for the three-bedroom, 3.5-bathroom home that will have about 3,200 square feet of livable space, a full basement and a garage.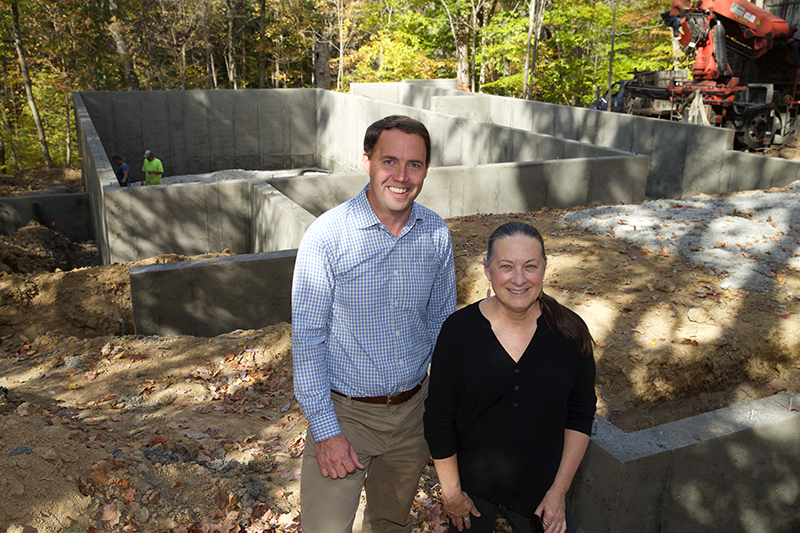 David Shrider and Mary Rogero at the passive house construction site (photo by Jeff Sabo).
"There are techniques we use in order to assure we are going to get the energy efficiency we need," Rogero said. The upper walls will be at least 12 inches thick, compared to about 8 inches for a typical home. It will feature triple-glaze windows, compared to double-glaze, and there will be an airtight envelope created around the home, thanks to extra insulation including 4-inch thick rigid insulation. Because of that airtightness, there will be a ventilation system to circulate in fresh air.
"By increasing the insulation and all these other construction methods, you reduce the amount of heating and cooling that you actually need in the house to make it work," she said.
Both Rogero and Shrider said that when people hear the term passive house, a lot think they are referring to the 1970s notion of passive solar.
This particular home will not have solar panels because there is so much tree coverage on the property, Rogero said, but "we're still taking advantage of solar energy through the windows."
In Germany's temperate climate, they have ventilation systems but no heating systems in passive houses, she said. But this is Ohio, where the climate has much higher levels of heating and cooling needs, plus humidity.
They'll have electric power in the home. There won't be a traditional furnace, but there will be a small heating-cooling unit to handle peak loads and some backup baseboard heating if it's cold for a long period of time to maintain a comfortable temperature inside the home, she said.
So, what's the price comparison to building a regular house? There are tradeoffs, Rogero said.
"To make sure they are passive house certified, you are paying an upcharge for the windows and the additional insulation but you have to look at it from the bigger picture: What's the payoff? If my energy bills go down 90 percent, then those things pay off pretty quickly."
Passive house structures popping up in Ohio, elsewhere
Ohio is home to a growing number of passive homes, including ones in Yellow Springs, Athens County and a "smart home" at the Cleveland Museum of Natural History.

Matthew O'Malia (Miami '93)
Matthew O'Malia (Miami '93), who earned a bachelor's degree in environmental design, has become a leader in the field. He co-founded GO Logic LLC, an architecture, design and construction firm in Maine that is building passive houses designed for cold climates.
His architectural firm has designed and completed six certified passive house projects in Maine, Massachusetts, Connecticut and Michigan, with a seventh under construction in New Hampshire.
They have certified the first student dorm in North America (Unity College in Maine) and the first laboratory in North America (University of Chicago), O'Malia said.
"Based on the many buildings we built, a typical passive house will use about $300 in heating per year, which is 80-90 percent better than a standard-build building," he said.
Rogero normally teaches her passive house course in the spring, but is revamping it for next fall instead to begin using the Passive House Institute U.S.'s curriculum. Students who complete the course would be eligible to sit for the passive house exam to become a certified passive house consultant, she said.


O'Malia said he thinks it's fantastic Rogero is using the local project as a learning tool for her students. So does Shrider, saying, "I think it's awesome that we are going to get people here and they are going to learn about this and understand it."
O'Malia said the industry is "looking for universities to train students to become the next generation of leaders in environmental stewardship and sustainability" and that Rogero's project will "provide the real hands-on experience that is necessary for these students to develop their understanding and skills of passive house, that is so important for the industry to move forward."