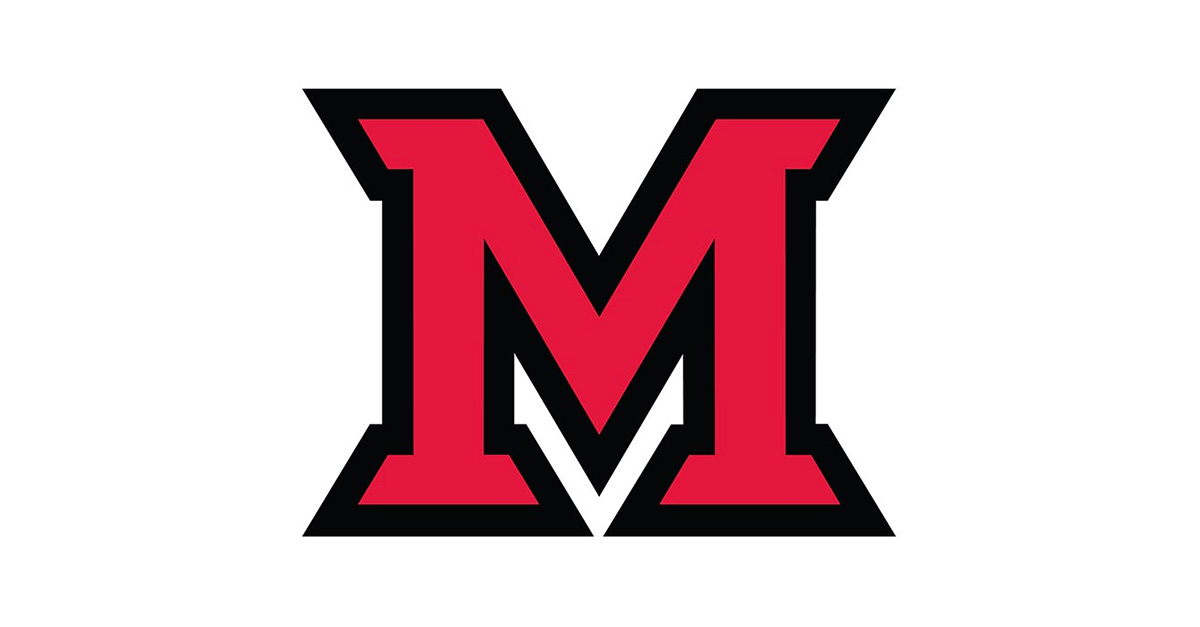 Mar 03, 2016
Jennie Elder Suel Award winners speak volumes through advocacy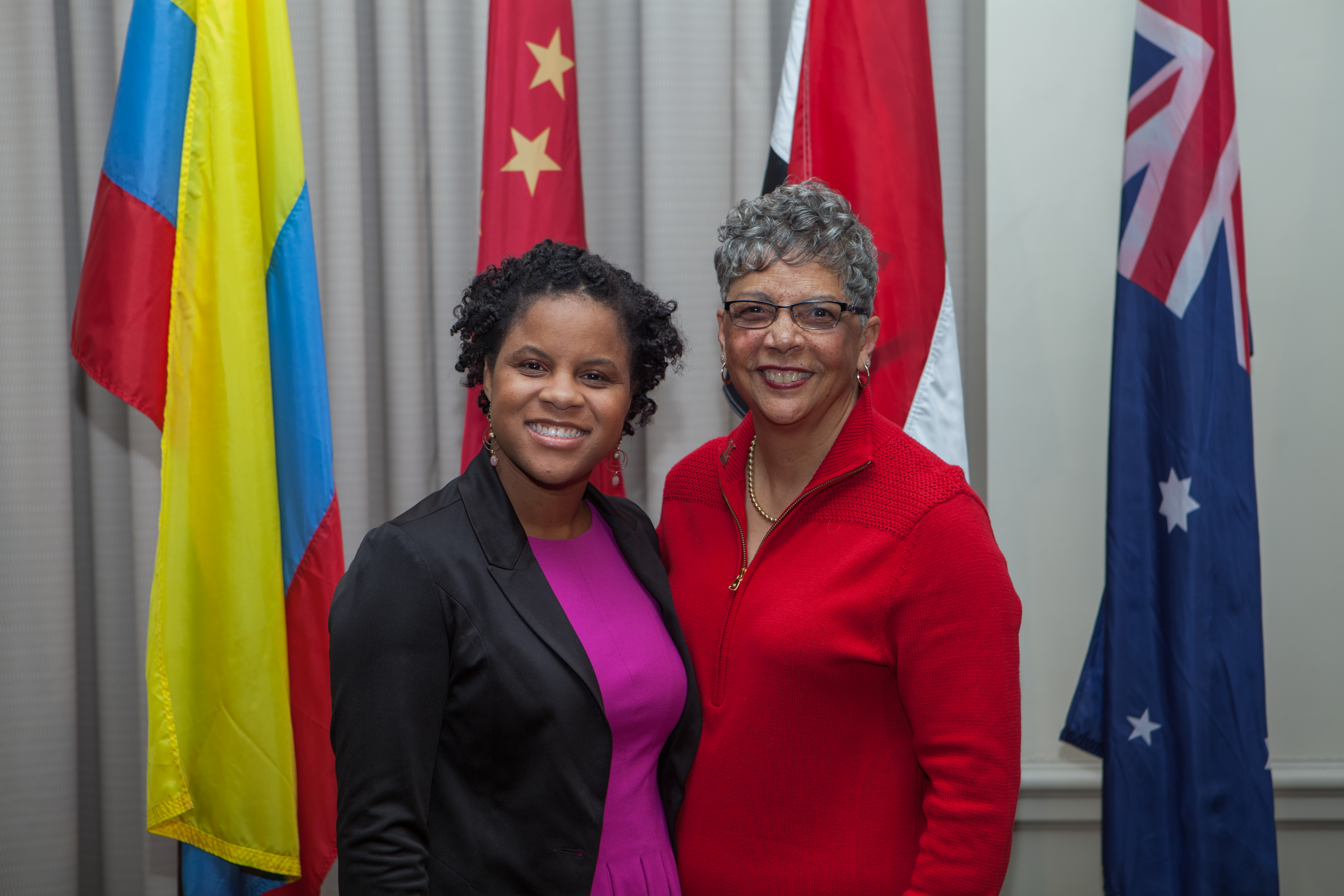 Shamika Karikari, left, and Deborah Scott
Shamika Karikari, Deborah Scott and Alexis (Aziza) Thompson initiate conversations about diversity, advocate for justice and equality, and serve as role models.
The three Miami women are the 2016 recipients of the Jennie Elder Suel Distinguished Woman of Color Award.
The award recognizes spirited women of color, particularly those who have been warm and welcoming to others. The award is named after Jennie Elder Suel, who received recognition in 1994. Suel volunteered in the Miami and Oxford communities by providing housing, meals and entertainment for Miami students.
The women were honored Wednesday, March 2, during the Celebrating Global Sisterhood reception hosted by the women's center and introduced by Jacqueline Johnson, university archivist and associate librarian. Johnson is also a member of the Celebrating Global Sisterhood Coordinating Committee, which selected the honorees.
Jennie Elder Suel award winners
Shamika (Mika) Karikari
"Shamika (Mika) Karikari is the career services' doctoral associate. She received her master's from Miami and is currently pursuing her doctorate in student affairs in higher education at Miami. From 2010-2015 she worked in the office of residence life and with the office of new student programs. In her nine-year career as a student and professional staff member, Shamika has mentored countless undergraduate and master's students, advocating for and supporting students of color. She initiated important conversations about racial justice and challenged those around her to be more inclusive. She is a bright light on the Miami University campus." – Celebrating Global Sisterhood Coordinating Committee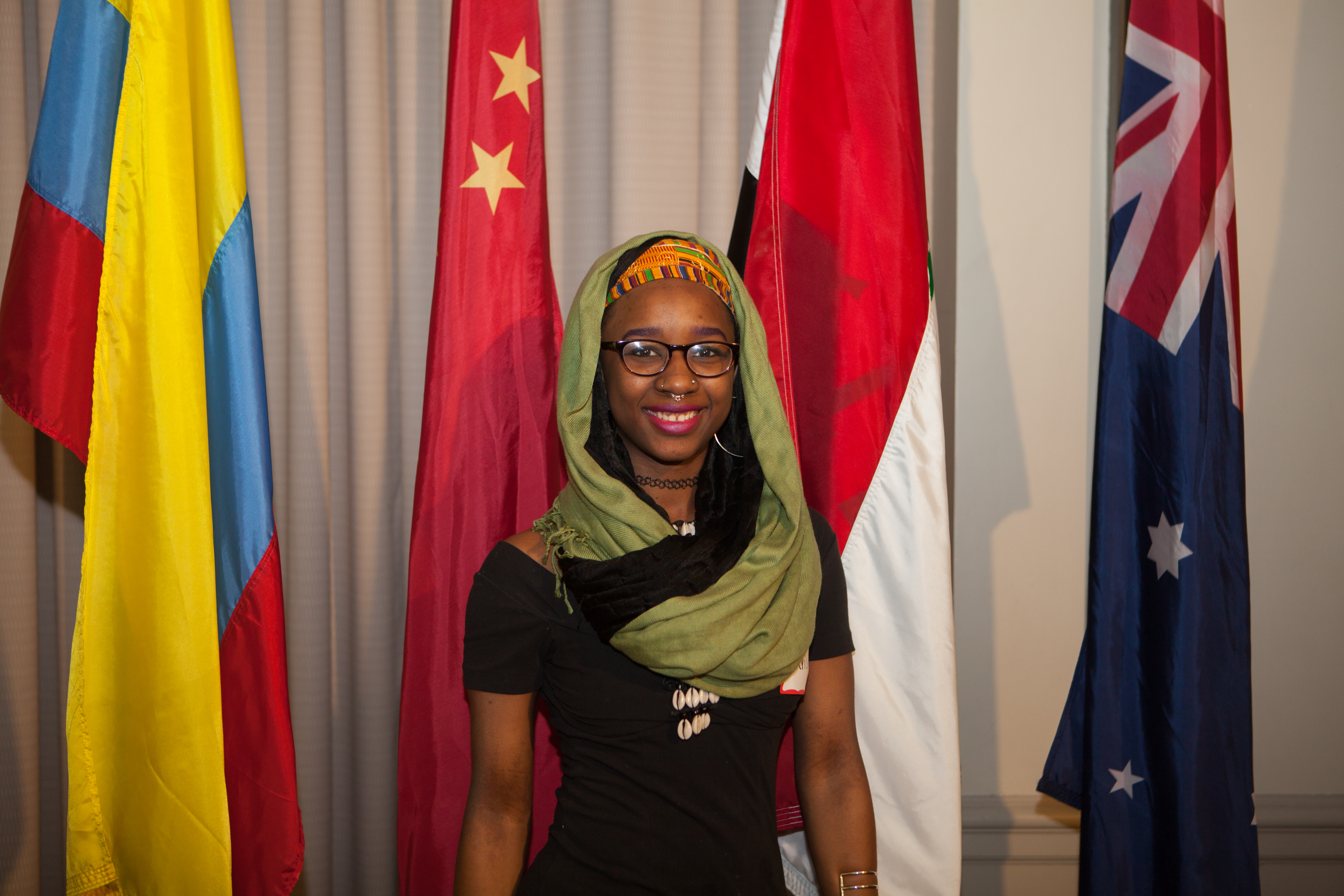 Deborah Scott
Alexis (Aziza) Thompson
"Deborah Scott is an incredible role model, mentor and supporter of Miami University students. She serves on the Miami Alumni Board of Directors and has been active for many years on campus mentoring students.  She is an exceptional alumna and Miami representative who works to recruit students to Miami. She is a fixture at Miami sporting events and can be found decked out in Miami garb to cheer on the RedHawks. Deb makes a difference through her optimistic attitude and her service and devotion to Miami. She has touched the lives of many students, faculty and staff members and has helped to make Miami a great place." – Celebrating Global Sisterhood Coordinating Committee
Alexis (Aziza) Thompson
"Alexis (Aziza)Thompson is a student who fights for justice and equality.  She is involved in the organization Black Women Empowered, that focuses on group discussion, community outreach, and the struggles and legacy of black women.  Alexis has helped to create a supportive community for students of color at Miami University.  She encourages self-love and positivity to everyone around her." – Celebrating Global Sisterhood Coordinating Committee
Event celebrates Miami's global connections
The keynote speaker, Gail Della-Piana, shared her experiences in Ghana. She is associate professor emerita in the department of architecture and interior design. While at Miami she created the Ghana Design Build program which gives students an opportunity to serve a community through all phases of design and construction. Della-Piana said she is thrilled that the program she refers to as "Connections" lives on at Miami with J E Elliott, of the department of architecture and interior design.