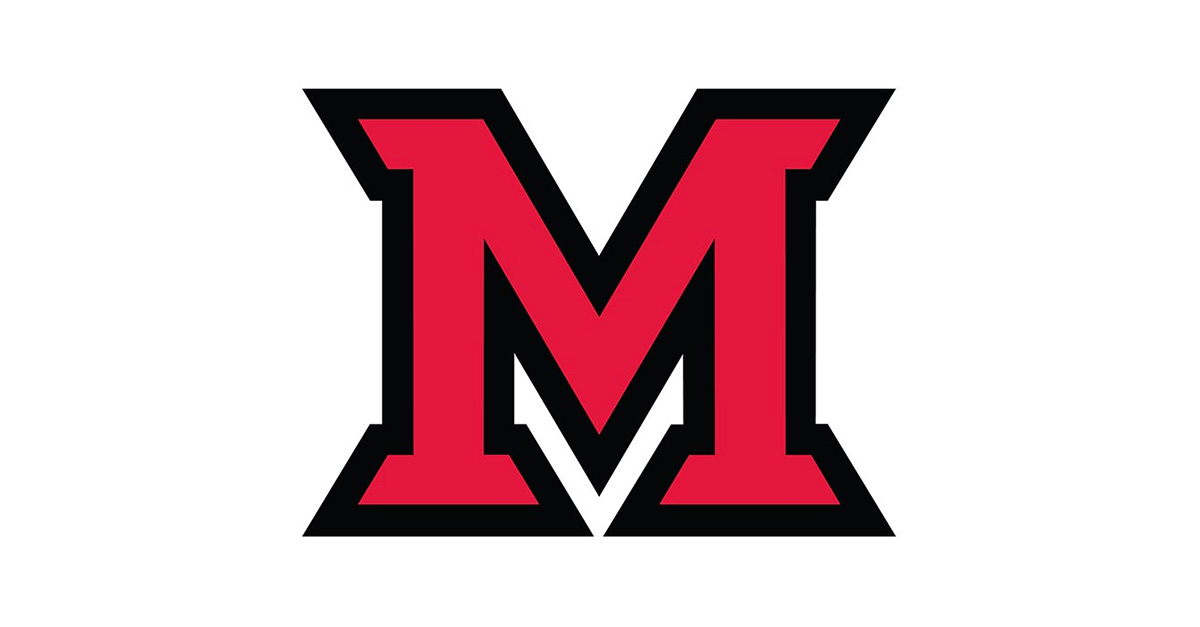 Jun 08, 2017
Milestones made along a river journey in memory of friend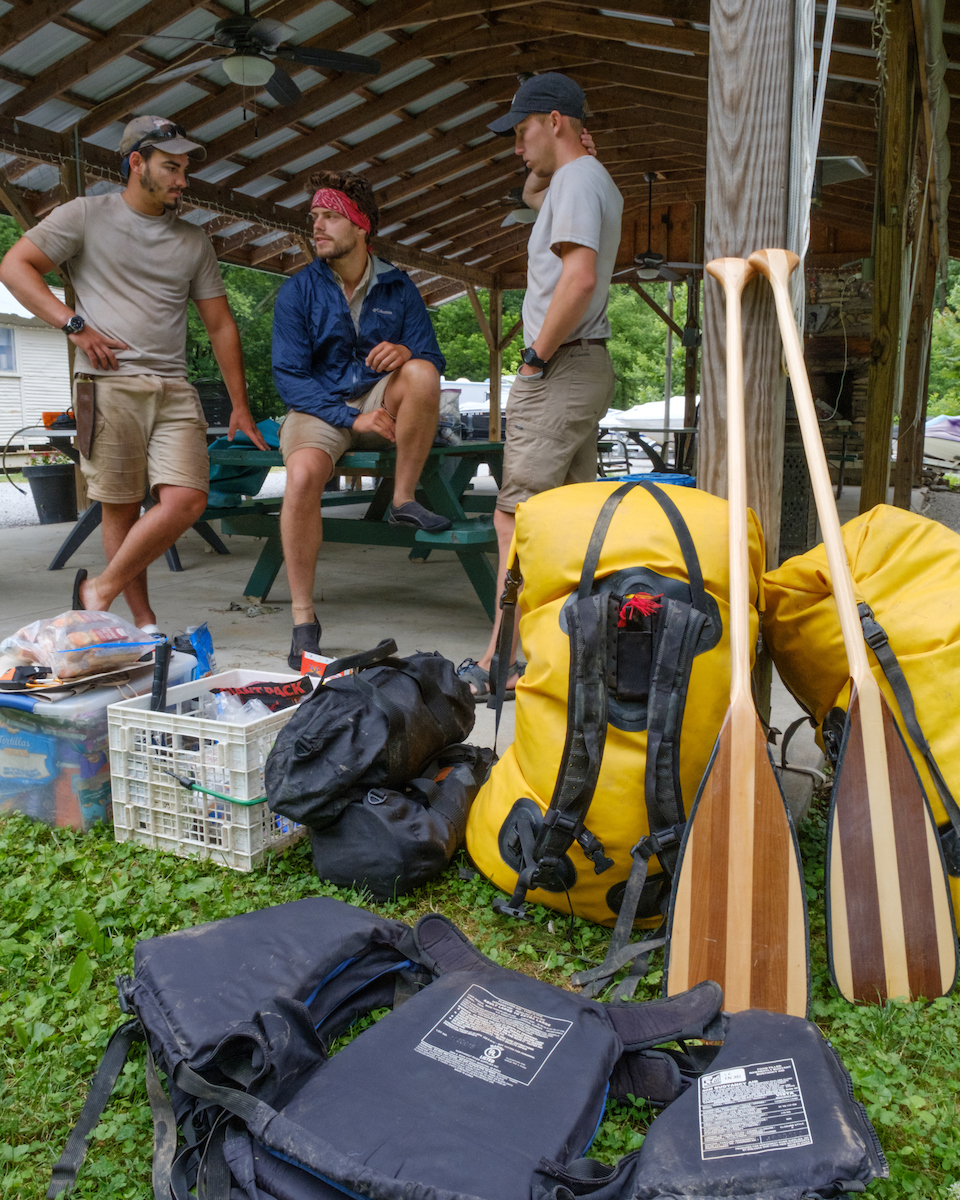 We caught up with the guys in New Richmond. Click on this slideshow that tells more of their story through photos and in their own words. (Photos by Scott Kissell)
(If you hit pause and then click on the image, you can move the slideshow along manually. Click on the "I" for information in the bar at the bottom to read the captions.) 
By Margo Kissell, university news and communications
Six stitches.
Headwinds at 14 miles per hour.
464 miles down, 517 to go.
Those numbers help tell the story of a river journey that started in Pittsburgh nearly three weeks ago and culminated with a major milestone Wednesday, June 7 — reaching Cincinnati.
Miami University student Jackson Gray, Quinton Couch (Miami '17) and friend Tyler Brezina paddled their way into the Queen City, stopping at a marina at mile post 464 to camp.
The trio is now nearly halfway to their destination: Cairo, Ill., where the Ohio River meets the Mississippi River.
They have been paddling for a cause — to raise awareness about mental health issues and funding for suicide prevention — since embarking on the 981-mile adventure.
Gray, a senior from Canton majoring in civic and regional development, wanted to honor the memory of James Halley, his best friend from high school. Halley died in 2014. Brezina, a junior at Bowling Green State University, was friends with him too.
They are taking the trip day by day because anything more than that is too overwhelming, Couch, of Ross, said Wednesday morning after camping the night at a small boat club in New Richmond.
Gray carries a photo of Halley in his pocket. Halley's mother sprinkled some of his ashes in the water in Pittsburgh when they embarked on the trip so he'd be part of the journey.
"He's definitely with us," Gray said. "I have this deep desire to do this for him."
They've had their share of challenges, including Gray needing six stitches in his right toe after it was sliced by some glass in the river. The antibiotics a doctor prescribed caused a reaction in his hands — and landed him in the ER.
And one day they battled 14 mph headwinds that slowed their journey and made them think they might capsize.
The best part? The people they've met along the way, including those who have let them camp on their property.
"People along the Ohio River have been the most hospitable people you could ever imagine. I've been saying if anybody ever loses faith in their fellow man, just get into a canoe and do the Ohio River because the people you meet are just wonderful."
And it has people talking about a difficult subject: suicide.
On the fourth night of the trip, about 100 miles into it, they stayed in their tents in the backyard of a home in West Virginia. It was raining hard so the homeowners let them put their stuff in their basement, left the door open wide all night so they could have easy access in the morning. They also had set up a fan and a TV for them in the basement.
As they were packing up their tents early the next morning to get back on the river, the woman thanked them for what they were doing.
"As she was walking away she stopped and turned around and said, 'My brother committed suicide in 2009 so I really, really, really appreciate what you guys are doing."
So far, they have raised $4,929, which is 70 percent of their $7,000 goal for the American Foundation for Suicide Prevention. Donations are being made through their Race the River 2017 page on Facebook.