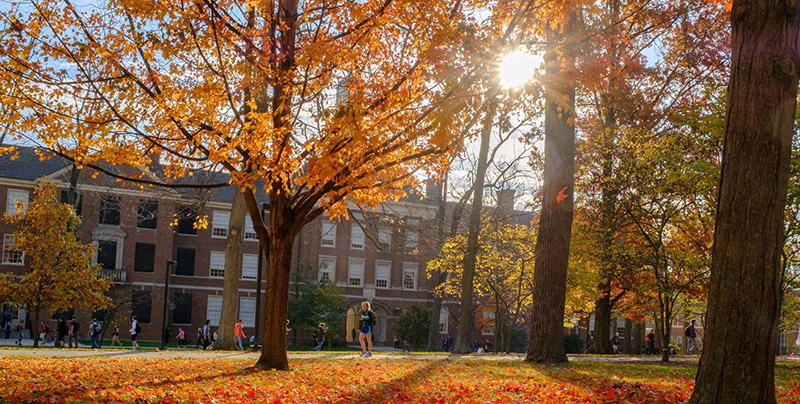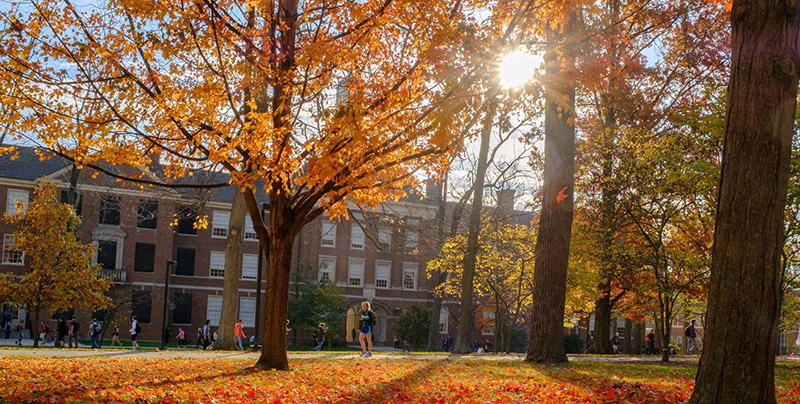 The credit for this No. 1 ranking goes to the incredible commitment and focus of our faculty and staff - David Creamer
Nov 30, 2017
Miami first among top national universities for efficiently producing high quality results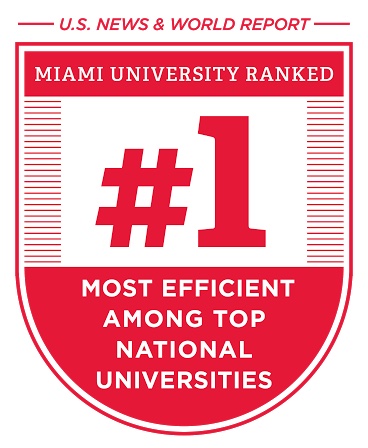 Miami University is the most efficient school among top national universities in an exclusive U.S. News & World Report analysis that compared spending and educational quality.
Rankings are based on operating efficiency, which U.S. News defined as a school's per-student spending on education-focused activities divided by its overall score in the U.S. News & World Report 2018 Best Colleges rankings.
Only schools ranked in the top half of the 2018 Best Colleges rankings were included in this analysis.
"We understand the investment students make to attend Miami, and we strive to provide them with a high quality return on that investment," said David Creamer, senior vice president for finance and business services. "The credit for this No. 1 ranking goes to the incredible commitment and focus of our faculty and staff."
U.S. News measured financial resources by taking into account how much a school spends per student on instruction, public service, research, student services, institutional support and academic support.
U.S. News also ranks Miami as the No. 1 public university in the nation for its commitment to undergraduate teaching. That faculty dedication to students is part of a learning experience that includes opportunities to perform research as undergraduates, a high rate of study abroad and numerous leadership opportunities that support Miami students in graduating on time and with career and life skills.
Among many efforts to operate cost-effectively, Miami trains staff at all levels to seek and promote better ways to save time and money, and to increase revenue.  Following Lean principles, Miami has reduced or avoided costs and enhanced revenues for an eight-year financial gain of $50 million.
The university also works toward a more sustainable future with design standards for new or renovated building targeting LEED V3.0 Certified Silver Level, which also support Miami's energy reduction goals.