Nov 01, 2019
New book looks at ISIS and its savvy use of media
In its hands, ISIS is able to weaponize media technology
Care was taken in designing the cover, according to co-editor Rosemary Pennington, who said rather than using black and red, colors that spark fear, they selected blue and black to foster thought.
By Carole Johnson, university news and communications
Miami University's Rosemary Pennington warns that savvy use of media by the Islamic State group ISIS could sustain its terrorist network despite the recent reported killing of its leader.

"The attack destroyed their leader," she said about the October attack by United States special forces. "And they had already lost their physical caliphate," she said of ISIS' government state. "But," she added, "not their digital caliphate."
Understanding the communication tactics used by the Islamic State group is the theme of Pennington's new book, The Media World of ISIS (Indiana University Press, 2019), out Nov. 1, and co-edited by Michael Krona. They gathered a diverse array of scholars who contribute their perspectives in a collection of chapters.

Until recently, there were no books on the market about this topic. Now there are two, and Pennington and her co-editor believe more than ever that this in-depth study is critical.

In their introduction, the editors stated: "The theater of terror, the desire among terrorist organizations for public exposure and maximum marketing value, is of great importance for ISIS. This does not make them unique in any way; however, their ability and success in communicating what is now one of the most recognized brands in not only the internal jihadosphere but in the entire world separates them from both previous and present groups."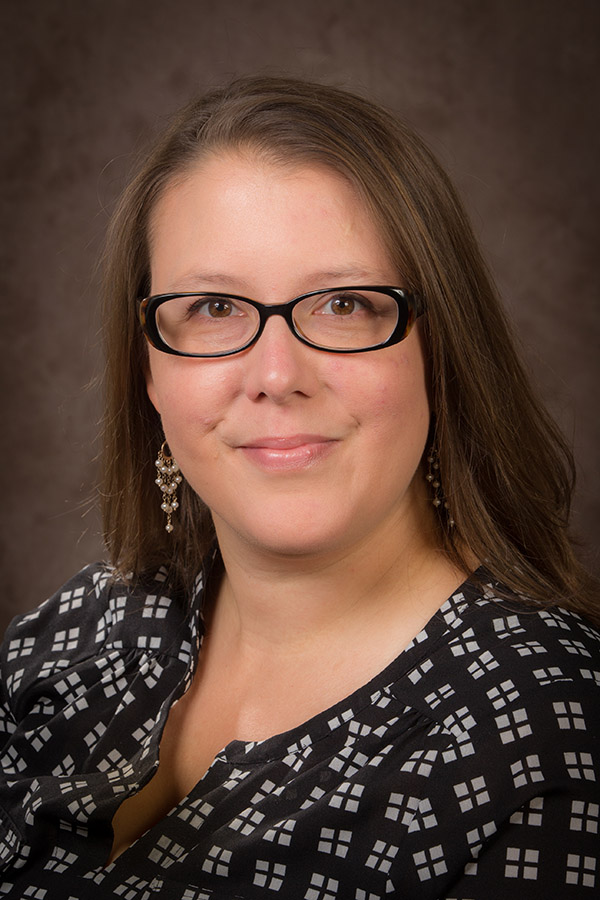 Rosemary Pennington says now more than ever is the time to study the communication techniques of the Islamic State group ISIS.
Communicating a "perfect state"
Pennington is assistant professor in the department of media, journalism and film, and Krona is assistant professor in media and communications studies and visual communications at Malmo University in Sweden.

Their thorough review looks at ISIS' ability to weaponize all media. The book is divided into three sections.
The first section dissects the rhetoric of terrorist groups. ISIS, for example, frames itself as the perfect state and uses media to spread that message. They use imagery widely throughout their publications, illustrating a rosy domestic setting and promoting the idea of a peaceful state, Pennington explained.

The second section pulls apart the media and looks at their technological know-how in social media and video. Miami University's Kathleen German taps into cinematography in her article, "Video Verité in the Age of ISIS."

"ISIS targets its audiences through carefully orchestrated media campaigns that are multilayered with print magazines, online videos, chat groups and individual contacts.  It has been surprisingly effective at recruiting young computer-literate Western women by creating romantic appeals in its online messages," she said.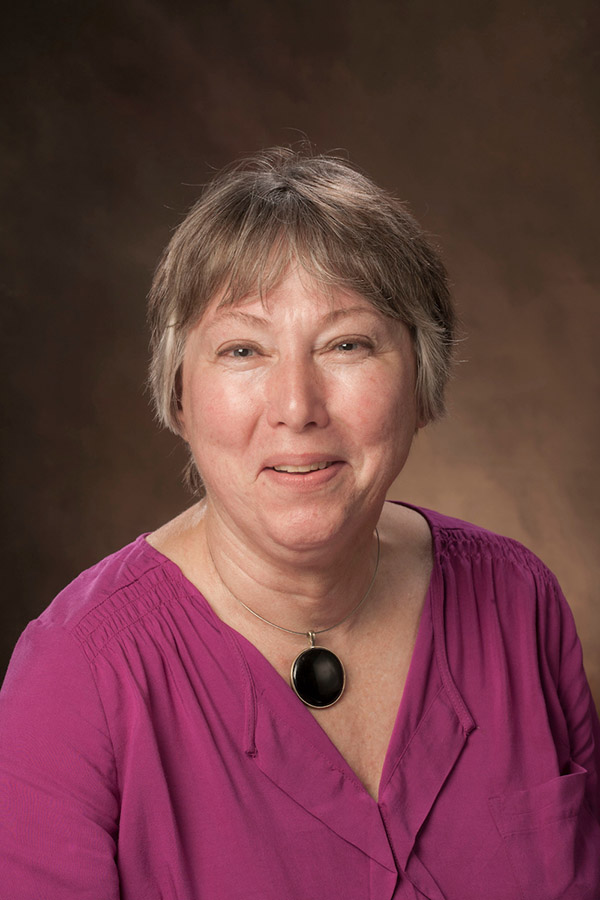 Kathleen German, a contributor to the book, was part of the initial discussions of the project.
German, professor in the department of media, journalism and film, was part of the early conversations several years ago in exploring the possibility of this book.

The third section breaks apart ISIS' communication strategies. In Pennington's article, "Terror Remixed: The Islamic State and the Stop the Christian Genocide Campaign," she examines the questions many journalists ask themselves, how much should we show?
And if we show what ISIS is producing, is it giving the terrorist organization a larger platform by reaching more people? She examines a political advertising campaign produced by American organizations meant to pressure legislators to secure more funding to stop ISIS. Instead, she argues it did more to help ISIS spread its message.
Knowing their audience is key
In fact, the book points out that ISIS knows exactly who they want to reach. Pennington explained that they focus on three distinct types of audiences.
The first is the constituent who buys into their extremist rhetoric, specifically that the Western culture is corrupting the world.
The second audience is Western recruits who are drawn to them because they feel marginalized and socially excluded from their own societies.
The third audience is people who ISIS wants to elicit fear.
However, there is one more audience that is emerging. The editors argue in the book that other groups are adapting their practices. For instance, white supremacist groups are using similar social media tactics as those of ISIS.
"ISIS might have been set back on its heels with the killing of Abu Bakr Al-Baghdadi, but through its digital outreach, it can inspire other networks for its cause. And, other groups are learning from it," Pennington said.
What's the big takeaway from the book? A warning.
About the authors
Krona works within a nationally-funded research project in Sweden exploring Salafi-jihadist information operations, with particular focus on ISIS communication practices.
Pennington is editor (with Hilary Kahn) of On Islam: Muslims and the Media. Her research focuses on the way media represent members of marginalized or minority groups, with a specific focus on the representations of Muslims.
German is co-author of The Ethics of Emerging Media (Continuum Press, 2012) and Queer Identities/Political Realities (Cambridge Scholars Press, 2010). She is first author on the leading public speaking textbook Principles of Public Speaking, 18th edition (Longman, 2012), which she has co-authored since 1988. 
The Media World of Isis is available online at Indiana University Press and other book retailers.