Welcome to the Anxiety, Cognition, and Emotion (ACE) Laboratory at Miami University!
We are interested in the cognitive, emotional, and behavioral factors that maintain and contribute to pathological anxiety and obsessive compulsive spectrum disorders. We conduct translational research in the sense that we test and apply basic scientific concepts in an effort to refine evidence-based interventions. Our research draws upon social cognition perspectives that point to the importance of considering relatively more strategic (e.g., conscious, intentional, and/or controllable) as well as automatic (e.g., unconscious, unintentional, and/or uncontrollable) forms of processing.
We are a collaborative lab that strives to develop a welcoming research community of faculty, graduate, and undergraduate students who work together in the pursuit of advancing scientific knowledge and clinical care.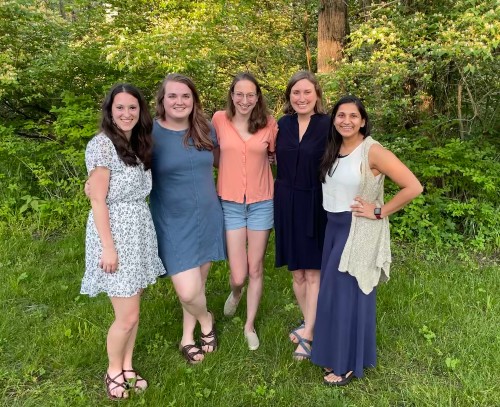 Past and Present Research Interests
Understanding the ways in which biases in cognitive processing are associated with anxiety and OC spectrum disorders.
Evaluating changes in cognitive processing and other symptoms over the course of treatment.
Investigating causal factors maintaining psychopathology in order to develop novel experimental interventions.

Testing the role that mindfulness and acceptance play in the maintenance of anxiety problems.

Examining mechanisms linking anxiety and co-occurring mental health problems.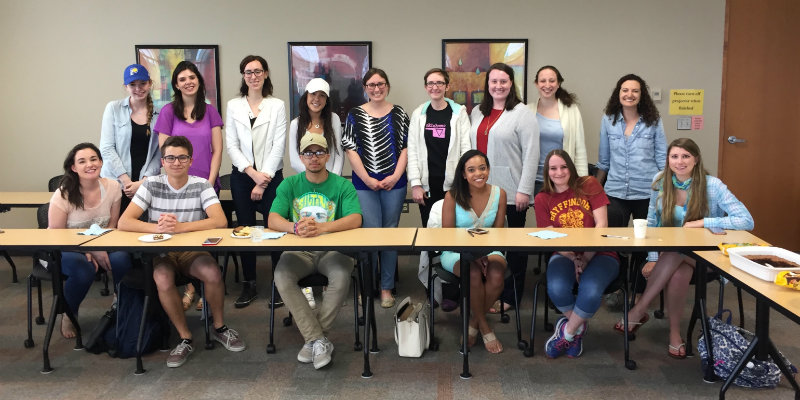 ACE Lab Undergraduate and Graduate meeting, May 2017