Faculty and Staff
Lieutenant Colonel Allison Galford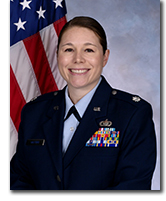 Detachment 640 Commander
Education Officer
galforam@MiamiOH.edu
Lt Col Galford graduated from the United States Air Force Academy in 1998 with a Bachelor of Science degree in Geography and is a 2006 graduate of George Mason University with a Master of Science degree in Geographic and Cartographic Science. She has over 18 years of intelligence operations, leadership, and instructor experience. She has been assigned to bases in Ohio, California, Colorado, Texas, Virginia, Republic of Korea, and Germany.

Lieutenant Colonel Jeff Guttman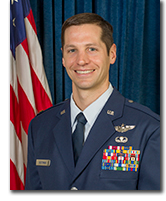 Operations Officer
guttmajt@MiamiOH.edu
Lt Col Guttman entered the United States Air Force through the ROTC program at Miami University, where he graduated in 2000 with a degree in Mathematics and Statistics. He also holds a Master's Degree in Economics from The University of Oklahoma. He is a Senior Pilot with 15 years of flight experience and over 3000 hours in T-37, T-1, KC-135R/T, and KC-10 aircraft. Lt Col Guttman has been assigned to bases in Arkansas, Mississippi, Japan, Florida, Oklahoma, and California.

Captain Marc Gifford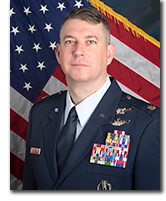 Operations Flight Commander
gifforme@MiamiOH.edu
Capt Gifford enlisted in the United States Air Force in January 1999 and attended the Enlisted Aircrew Undergraduate Course where he was later assigned to the 964th Airborne Air Control Squadron, Tinker AFB, Oklahoma. He commissioned via Officer Training School in 2008. He holds Bachelors and masters degrees from the University of Oklahoma and has served as both a Space and Missile officer as well as an intelligence officer. Capt Gifford has been assigned to bases in Oklahoma, Alabama, California, Wyoming, Texas, and Ohio.

Master Sergeant Jamie L. Harris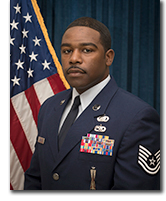 NCOIC, Personnel
harri132@MiamiOH.edu
MSgt Harris entered the Air Force in 2000. His background includes various duties in the Aircraft Armament Systems and Personnel career fields. Sergeant Harris has deployed in support of Operations SOUTHERN WATCH, NOBLE EAGLE, ENDURING FREEDOM, and IRAQI FREEDOM. He has been assigned to bases in Texas, North Carolina, and Mississippi.

Staff Sergeant Paige Hull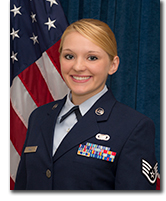 Administration Management
hullpe@MiamiOH.edu
SSgt Hull enlisted in the Air Force in November 2010 in the open Administrative field. She graduated basic training as a Knowledge Operations Manager and attended Technical School at Kessler Air Force Base, Mississippi. She has deployed in support of Operation Enduring Freedom and been assigned to bases in Mississippi, Hawaii, and North Carolina.

Ms. Kimberly Traylor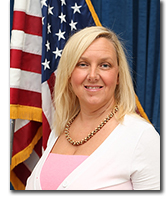 Administrative Assistant
traylokk@MiamiOH.edu

Ms. Ann Hinrichs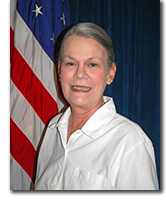 Uniform Custodian
hinricaa@MiamiOH.edu