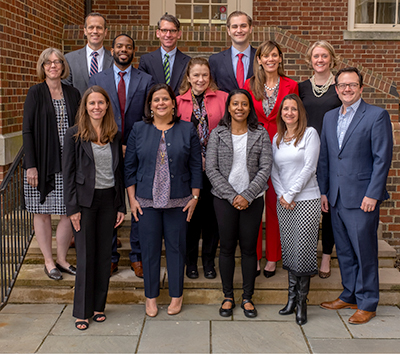 Back (L to R): James Grimes, James Vinch, Alexander Belman
Middle (L to R): Elizabeth Zimmerman, Jonathan Fox, Clarissa Potter, Jennifer Salvatore, Colleen O'Donnell
Front (L to R): Kathyrn Liss, Tracy Buschner, Allison Ailer, Maria Vitullo, Joseph Alter
The Pre-Law Alumni Advisory Board is a distinguished group of Miami University alumni who advise and support the efforts of the Henry Pre-Law Center.

Jennifer Salvatore, Chair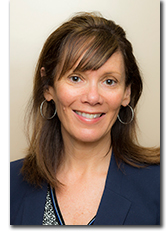 Jennifer Salvatore is a founding partner of Salvatore Prescott and Porter, PLLC — a firm owned and led by female trial lawyers and specializing in civil rights, employment law, and business litigation. SPP has offices in Detroit and Chicago. Jennifer represents a wide range of individuals in difficult employment transitions, including executives and other professionals in employment and contract disputes. She has a particular interest in sex discrimination cases, and has handled many high profile matters involving sex harassment and other gender issues. She also has a busy practice representing students, including in Title IX litigation and internal processes related to college sexual misconduct investigations. Jennifer has a successful track record as a trial attorney, including achieving a $1.1 million verdict in the Western District of Michigan in a First Amendment retaliation case. Prior to Salvatore Prescott & Porter, Jennifer was a Principal at Nacht, Roumel & Salvatore in Ann Arbor, where she handled employment and civil rights matters. She also practiced for a number of years in the litigation department at Jenner & Block, LLP in Chicago, where her practice focused on complex commercial litigation in federal and state courts for Fortune 500 companies. She was the first recipient of the Polikoff-Gautreaux fellowship at Business and Professional People for the Public Interest in Chicago, where she worked on public policy issues and impact litigation from 1999-2001. Jennifer graduated with honors from Miami University (Ohio) in 1994 with a B.A. in Political Science and Journalism. She received her J.D., cum laude, from The University of Michigan Law School. She lives in Michigan with her husband and two children.

Traci Buschner, Vice Chair/Chair Elect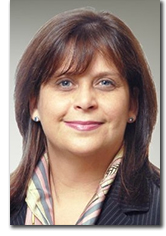 Traci Buschner is the Managing Partner of Guttman, Buschner & Brooks PLLC ("GBB"), located in Washington, D.C. Ms. Buschner has spent almost two decades representing plaintiffs in complex litigation ranging from class actions, personal injury, product liability and government contract fraud. She served as lead counsel in many large recoveries on behalf of workers and labor unions and has handled some of the largest successful False Claims Act actions ever, recovering billions of dollars to the United States government. For example, she successfully represented whistleblowers in False Claims Act cases against pharmaceutical giants like Abbott Laboratories ($1.6B), Celgene ($280M), and Wyeth Pharmaceuticals ($491M), involving illegal efforts to market medication for off-label uses and pay kickbacks to prescribing doctors. Prior to founding GBB, Ms. Buschner worked as an attorney for some of the nation's largest plaintiffs' litigation firms. She serves on the board of the Trial Lawyers Association of Washington, D.C. Ms. Buschner also has been recognized for several years, by Washingtonian Magazine, as a top Whistleblower Lawyer. She graduated from Miami University with a B.A. in English Literature in 1990 and received her J.D. from the University of Louisville in 1995.

Allison Ailer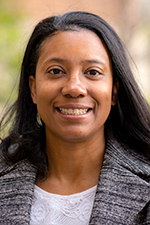 Allison Ailer has practiced law for sixteen years, working in both the public and private sector as a civil defense attorney. Allison is currently an Assistant Attorney General in the Colorado Department of Law, working in the Tort Litigation Unit. As a tort litigation attorney, Allison defends the state, its agencies, high ranking public officials and other state employees in civil lawsuits for money damages. Prior to joining the Department of Law, Allison was in private practice for ten years. She started her legal career the summer after her first year of law school with a small Pittsburgh plaintiff's law firm. That summer she assisted a plaintiff's attorney win a gender discrimination trial against a Fortune 500 company. After the verdict, they settled multiple other gender discrimination lawsuits against the same company. The second summer of law school, Allison was a summer associate at one of the largest general litigation defense firms in Colorado. She moved to Colorado after graduation to practice with that firm. Her practice area included employment law and commercial litigation. After almost four years, Allison moved to a midsize insurance defense firm to gain valuable trial experience. She went to trial on multiple cases and obtained defense verdicts. Allison is a Miami Merger, with two young sons. She graduated from Miami University in 1993 with a BA in journalism and history. Allison was a journalist before earning a law degree from the University of Pittsburgh School of Law.

Joseph C. Alter
Joseph C. Alter has served as Vice President, General Counsel and Corporate Secretary of AK Steel Holding Corporation (NYSE: AKS) since May 2015. In that capacity, he oversees the Legal Department and Environmental Affairs Department and serves as counsel to the Chief Executive Officer and Board of Directors. Prior to his current position, Mr. Alter served as Vice President, General Counsel and Chief Compliance Officer since May 2014 and Assistant General Counsel, Corporate and Chief Compliance Officer since December 2012. Mr. Alter joined AK Steel in 2009 as Corporate Counsel. Prior to joining AK Steel, Mr. Alter was Corporate Counsel at Convergys Corporation and practiced as a corporate attorney with the law firm of Keating Muething & Klekamp PLL. Mr. Alter serves as a member of the Board of Easter Seals Serving Greater Cincinnati, the Cincinnati Children's Hospital Medical Center Foundation and the Cincinnati USA Regional Chamber of Commerce. He graduated cum laude from Miami University with a Bachelor of Arts and holds a Juris Doctor from the University of San Diego School of Law.

Alexander Belman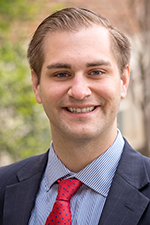 Alexander Belman graduated from Miami in 2016 majoring in Political Science and Economics and later graduated from the University of Maryland Francis King Carey School of Law in 2019 summa cum laude. While in law school, Alex served as the Executive Articles Editor of the Journal of Business and Technology Law and as a member of the Moot Court team. After graduation, Alex started as an associate in the real property group at Venable LLP in Baltimore. Specifically, he works on purchase and sale agreements, commercial financing, and commercial leasing projects.

Matthew Fitzwater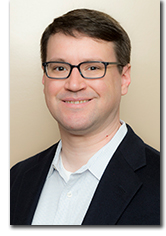 Matt Fitzwater is the Americas Head of Litigation, Investigations and Enforcement for Barclays in New York. Matt has been with Barclays since January 2014. Prior to joining Barclays, Matt was Special Counsel at Sullivan & Cromwell LLP in New York where he focused on criminal defense and white collar matters. He graduated from Miami in 1998 with a B.A. in Political Science and History, and The Ohio State University Moritz College of Law in 2001.

James Grimes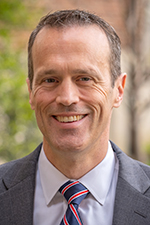 James Grimes was appointed as an administrative law judge with the U.S. Securities and Exchange Commission in 2014. As an administrative law judge, he adjudicates cases involving alleged violations of federal securities laws and regulations. Before being appointed, Judge Grimes spent 13 years in the Civil Division of the U.S. Department of Justice where he served as a senior litigation counsel representing federal agencies and officers in district and appellate courts. He began his legal career as an officer in the U.S. Navy's Judge Advocate General's Corps. While in the Navy, he first served as a trial defense counsel defending service members before courts-martial and administrative discharge boards and later served as an appellate counsel representing the government before military appellate courts. Judge Grimes graduated Phi Beta Kappa and cum laude from Miami University in 1992, and graduated with honors from the Ohio State University College of Law in 1995.

Henry E. Hockeimer, Jr.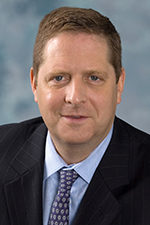 Henry E. Hockeimer, Jr., is the Practice Leader of Ballard Spahr's White Collar Defense/Internal Investigations Group. Hank's practice focuses on white collar criminal defense and securities fraud/litigation. He represents businesses and individuals facing investigation by state and federal authorities, and has represented clients in federal and state courts throughout the United States. Hank's jury trial experience is extensive, both in private practice and as a former federal prosecutor. Hank's practice also focuses on complex civil litigation. He has represented large and mid-sized corporations in a wide spectrum of civil matters, including contract disputes, actions involving intellectual property and trade secrets, product liability matters, and insurance coverage disputes. Prior to joining Ballard Spahr, in the spring of 1995, Hank was appointed as an Assistant U.S. Attorney in Oklahoma City, Oklahoma. As a federal prosecutor, he tried several high-profile public corruption, major fraud, and domestic terrorism cases, including the successful prosecution of the leader of a major anti-government "Patriot" group. During his tenure in the U.S. Attorney's Office, he served as the Domestic Terrorism Coordinator and was a member of the FBI's Domestic Terrorism Task Force. Hank graduated from Miami University in 1985, and received his J.D. from The Catholic University of America Columbus School of Law in 1989.

Steve Kessing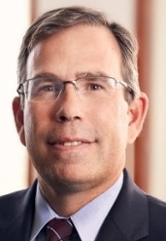 Stephen M. Kessing is a partner in Cravath's Corporate Department and serves as Practice Lead of the Firm's Banking and Credit Practice. He advises financial institutions, corporate borrowers and private equity sponsors on a broad range of finance transactions, including complex syndicated loan transactions, capital markets transactions, restructurings and debtor-in-possession financing, as well as mergers and acquisitions. Mr. Kessing has extensive experience representing U.S. and international companies across such diverse industries as aerospace (AerCap, Alliant Techsystems, Atlas Air, SMBC Aviation Capital, Tenax Aerospace), consumer (Anheuser‑Busch InBev, British American Tobacco, Unilever, Vista Outdoor, Worldstrides), financial services (Element Financial, Lazard, White Mountains), healthcare (Akorn, AmerisourceBergen, HLS Therapeutics, Johnson & Johnson, Novartis), hospitality and leisure (Starwood Hotels, Universal Orlando), industrials (AdvanSix, Honeywell, J.M. Huber, Martin Marietta, Minerals Technologies, Olin, Stanley, Synthomer), information technology (Conduent, Genpact, Xerox), media and entertainment (Cox Enterprises, Graham Holdings, Reservoir Media Management, Univision), technology (D+H, FactSet, IBM, JD Power, Orbotech, Zotec Partners), telecommunications (Cincinnati Bell, CyrusOne, Frontier) and utilities (PG&E). Mr. Kessing has also represented J.P. Morgan, Wells Fargo, Credit Suisse, Citibank, Bank of America, Barclays, Deutsche Bank and Goldman Sachs in syndicated loan, equity, high‑yield bond and leveraged acquisition transactions. The Legal 500 US reports Mr. Kessing is "a key name for sports financing" and he has advised on financings involving teams in each of the major sporting leagues. His private equity clients have included Eurazeo, NTC Group and Sound Point Capital. Mr. Kessing has been repeatedly recognized as a leading lawyer in banking and finance by Chambers USA, The Legal 500 US, IFLR1000 and Super Lawyers.  He is described as "incredibly savvy and very commercial." Mr. Kessing is a repeat author on market trends in leveraged finance published by Lexis Practice Advisor and he serves as the Board Secretary of the National Action Council for Minorities in Engineering. Mr. Kessing was born in Akron, Ohio. He received a B.S. from Miami University in 1995 and an M.B.A. from the University of Southern California in 2001. Mr. Kessing received a J.D. magna cum laude from Duke University School of Law in 2005 where he was elected to the Order of the Coif. He was also awarded the Faculty Award for Outstanding Achievement in Commercial Transactions and Bankruptcy.

Kathleen Kolodgy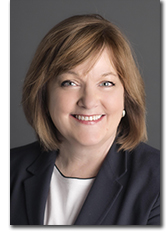 Kathleen Kolodgy is partner with Maloney, McHugh and Kolodgy in Chicago, Illinois.  She a health care attorney representing health systems, hospitals, medical staffs and other providers in regulatory, contractual and medical staff matters. She has worked as in-house counsel in hospitals and started her career began as a litigator at Dinsmore in Cincinnati, Ohio. She received her A.B. in Political Science from Miami in 1980, and her J.D. from the University of Cincinnati College of Law in 1985 where she was elected to the Order of the Coif. She currently serves as the President of the board of The Village Chicago and is a trustee of the Retirement Research Foundation.

Kathryn C. Liss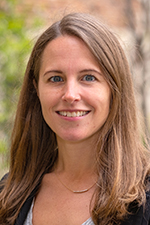 Kathryn Liss is the Director of the Schiller DuCanto & Fleck Family Law Center and a law student advisor at DePaul University College of Law in Chicago. Prior to working at DePaul, Ms. Liss practiced solely in the area of family law in the Chicagoland area for over ten years handling cases involving divorce, paternity matters, adoptions and orders of protection. She also served as a court appointed child representative and Guardian ad Litem in Cook County. Ms. Liss has completed mediation training at Northwestern University as well as the Houston Family Law Trial Institute program. While in law school, she attended a comparative family law course in Granada, Spain, was a dean's scholar, worked in the International Human Rights Law Institute, and authored a published Law Review article. Ms. Liss is actively involved in the Chicago Bar Association and previously served as chair of the Young Lawyers Section. She founded and currently serves as chair of the CBA's Human Trafficking Committee. Ms. Liss also serves on the Chicago Bar Foundation's Board of Directors, the Chicago Bar Association's Editorial Board, and previously served as a past member of the Chicago Bar Foundation's Young Professional Board and the Center for Conflict Resolution's Board of Directors. She also teaches adoption law as an adjunct professor at DePaul University College of Law. Ms. Liss received her bachelor's degree in in psychology from Miami University (Ohio) and her J.D. from DePaul University College of Law.

Maria K. O'Keeffe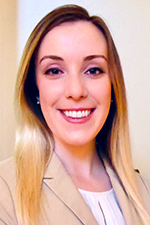 Maria K. O'Keeffe is a J.D. candidate, class of 2022, at the University of Chicago Law School. Maria serves as the Managing Editor of the Chicago Journal of International Law and a student advocate in the Criminal and Juvenile Justice Clinic. In June 2021, Maria will join Steptoe & Johnson as a summer associate and looks forward to her future experience with the litigation team. Prior to law school, Maria worked as a paralegal for a boutique labor law firm in Washington, D.C. She graduated magna cum laude and Phi Beta Kappa from Miami University in 2017, with a B.A. and M.A. in political science.

Kristen Safier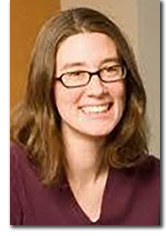 Kristen Safier proudly serves as counsel to Cincinnati Children's Hospital Medical Center. Cincinnati Children's is a nonprofit academic medical center offering comprehensive clinical services, from treatments for rare and complex conditions to well-child care, to patients from all 50 states and around the world. Through an academic affiliation dating to 1926, Cincinnati Children's comprises the Department of Pediatrics of the College of Medicine at the University of Cincinnati and trains hundreds of pediatric residents and fellows each year. Cincinnati Children's has been an important force in pediatric research since the start of its research foundation in 1931 and is a leading recipient of pediatric research funding support. At Cincinnati Children's, Kristen is responsible for all legal matters impacting its research operations, as well as legal oversight of its corporate compliance efforts. Health care is complex and heavily regulated. Kristen advises Cincinnati Children's on legal and regulatory requirements and risks when developing new clinical or research programs or partnerships, negotiates agreements to collaborate on cutting edge research with other academic medical centers across the globe, and supports institutional efforts to keep children's health information confidential and secure. Before working at Cincinnati Children's, Kristen practiced as a litigator at Taft Stettinius & Hollister LLP. She resisted specializing in order to handle matters across the legal spectrum — from environmental matters to contract disputes to criminal defense. She has also worked outside of traditional legal roles. After earning her Juris Doctorate from the University of Cincinnati College of Law and two years of litigation practice, she returned to academia and earned a Master in Educational Policy from the University of Pennsylvania. In the mid-2000s, she taught at Miami University as a visiting assistant professor in the Women's Studies Program. Kristen has published several law journal articles, a book chapter and several pieces in professional publications. Kristen recently agreed to be an adjunct faculty member in the College of Allied Health Sciences at the University of Cincinnati, where she is teaching health law this fall. Kristen is active in several local community organizations, including the Greater Cincinnati Minority Counsel Program, and has been recognized as a "Rising Star" by Ohio Super Lawyers and the YWCA Career Women of Achievement. She is married to an attorney, Dan Hoying, and has three children. Her oldest is a current sophomore at Miami.

Nathan A. Sales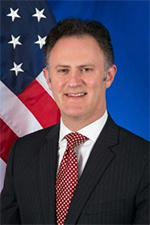 Nathan A. Sales served at the U.S. Department of State as Under Secretary for Civilian Security, Democracy, and Human Rights (acting) and as Ambassador-at-Large and Coordinator for Counterterrorism; he was also Special Presidential Envoy to the Global Coalition to Defeat ISIS.  Prior to that, he was a tenured law professor, teaching and writing in the fields of national security law, constitutional law, and administrative law, as well as Of Counsel at the law firm Kirkland & Ellis LLP.  Ambassador Sales previously was Deputy Assistant Secretary in the Office of Policy at the U.S. Department of Homeland Security, and Senior Counsel in the Office of Legal Policy at the U.S. Department of Justice.  He began his legal career as a law clerk to the Honorable David B. Sentelle of the U.S. Court of Appeals for the D.C. Circuit.  He graduated from Duke Law School magna cum laude, where he joined the Order of the Coif and was Research Editor of the Duke Law Journal.  Ambassador Sales is a 1997 summa cum laude graduate of Miami University, where he majored in History and Political Science and was elected to Phi Beta Kappa.

James J. Vinch
James J. Vinch is a senior attorney at the United States Environmental Protection Agency in Washington, DC where he practices in the Office of Civil Enforcement specializing in enforcement of violations of the Clean Water Act. Jim works with the Department of Justice in negotiating and litigating complex civil cases in federal court. He also advises the agency on legal and policy matters involving the Clean Water Act and other federal laws. Jim graduated from The Ohio State University College of Law, where he was a member of the Order of the Coif and was Research Editor of the Ohio State Law Journal. After graduation, Jim clerked for the Honorable Leroy Contie, Jr. of the U.S. Court of Appeals for the Sixth Circuit. Jim then practiced law at Dinsmore & Shohl LLP in the corporate practice group. During that time, Jim also served as an adjunct faculty member at The Ohio State College of Law teaching legal writing and appellate advocacy. Being an avid outdoor enthusiast in his spare time cycling, backpacking and fly fishing, Jim decided to merge his love of the outdoors with his professional aspirations and went on to The George Washington University Law School receiving the Randolph C. Shaw Fellowship in environmental law, where he worked in academia, earned an LLM in environmental law and published articles on environmental law. The LLM served as a springboard into his career at the Environmental Protection Agency where he has practiced for the past 16 years. Jim is a 1984 graduate of Miami University where he was a History and Political Science major. Jim will be the Karl and Helen Wiepking Distinguished Visiting Professor in Political Science for the 2021-2022 academic year. Jim will be the Karl and Helen Wiepking Distinguished Visiting Professor in Political Science for the 2021-2022 academic year.