Petrina Duffour Biology and Premedical Studies
Marnina Marnina Biology and Premedical Studies
Godfred Agyemang Prempeh Biology
Yasir Valentine Biology and Premedical Studies
Previous First-Generation Honorees
National First-Generation Day 2021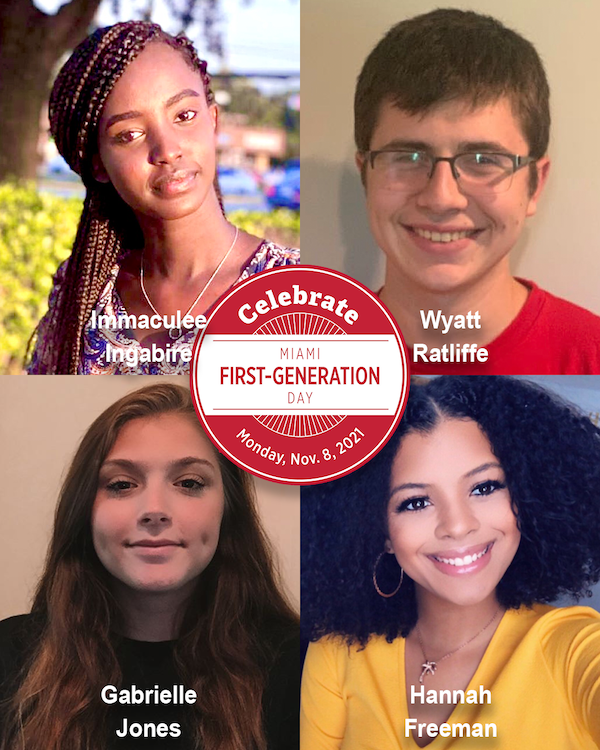 In Fall 2021, 13.4% of CAS first-year students are first-generation students, meaning they are first in their families to attend college.

"As the dean of the College of Arts and Science (CAS), it is my pleasure to welcome and provide support for all our first-generation students, faculty, staff, and alumni. As the first in my family to attend college, I understand the challenges and struggles necessary to successfully earn a college degree. Please know that we in CAS are here for you, not just for National First-Generation Day but everyday to help ensure your success. It is exciting to celebrate your achievements.
"I also offer my thanks and congratulations to Carolyn Craig, our Director of Diversity, Equity, Inclusion, and Belonging and a first-generation college graduate who I have selected as the CAS 2021 Outstanding Advocate for First-Generation Students. Carolyn brings her tireless passion and diligence to provide extra support and guidance to all CAS students, including first-generation."
Chris Makaroff


Dean, College of Arts and Science
---
Outstanding Advocate for First-Generation Students Recognition Award
Congratulations to Carolyn Craig for being selected by Dean Chris Makaroff as the CAS 2021 Outstanding Advocate for First-Generation Students. As the first in her family to go to college herself and a Miami alum, Carolyn's motto is to get students "not only to but through college" and has developed several student success programming initiatives and leads diversity and inclusion efforts in the college aimed at helping students reach this goal.
---
Proud First-Generation CAS Students
"I celebrate being #firstgen because I am able to set a great example and take risks so that my siblings can experience it easier than I did."

Immaculee Ingabire
Biology major and Premedical Studies co-major

"I celebrate being a #firstgen because coming from a family of blue collar working men, I didn't know if I had what it took for college or if I would be viewed differently for going. But I am so glad to have taken that step!"

Wyatt Ratliffe
Psychology major

"Being a #firstgen student is important to me because I come from a very poor family that has believed for generations that we couldn't afford college, and that we didn't have what it took to be a college student. It's also important because I'm able to prove to myself, my family, and future generations that we are smart enough and good enough to get a higher education and become more than what we are."

Gabrielle Jones
Psychology major

"Being a #firstgen student is important to me because I get to make my family proud. Not only am I a first-generation student, but I plan to be the first doctor in my family as well."

Hannah Freeman


Psychology major
---
CAS First-Generation Student Allies
"I feel passionate about advocating for #firstgen students because I once walked a path that I felt I was walking alone. As a college student, it took a long time for me to realize that help was there if I needed it, as I often felt unsure who or what to ask. I've been involved since the conception of Miami's recognition of National First Generation College Student Day because knowing there are people willing to share their stories, answer questions, and listen to the needs of our first-generation students shows that we are all connected and working together towards the same goals."

Brooke Spangler Cropenbaker


Teaching Professor of Psychology
"I'm not a first-generation student, but I am an eager ally. Coming to college represents past accomplishments and new opportunities for personal and professional growth. Miami's first-generation students bring their unique talents and passions to our community, and we all benefit from their contributions. Currently, we are working with residents from The Knolls of Oxford, a local retirement community, to encourage friendships among first-gens across different generations. Congratulations and thank you to the first-generation community!"

Jennifer M. Kinney
Professor of Gerontology
"I celebrate being #firstgen because it's a testament to who I am and what I'm capable of. Being a first-generation student has not only shown what I've accomplished in academics, but has also shaped the work I do as I strive to help other underrepresented students overcome challenges and reach their goals within their academics and personal lives!"

Breion Hawkins


CAS Program Director of Student Diversity Initiatives and Success
The College of Arts and Science
Representing nearly half of all students, the College of Arts and Science (CAS) is Miami University's largest division and the centerpiece of liberal arts — the wide range of subjects in the natural sciences, social sciences, and humanities crucial for the development of key professional skills desired by employers.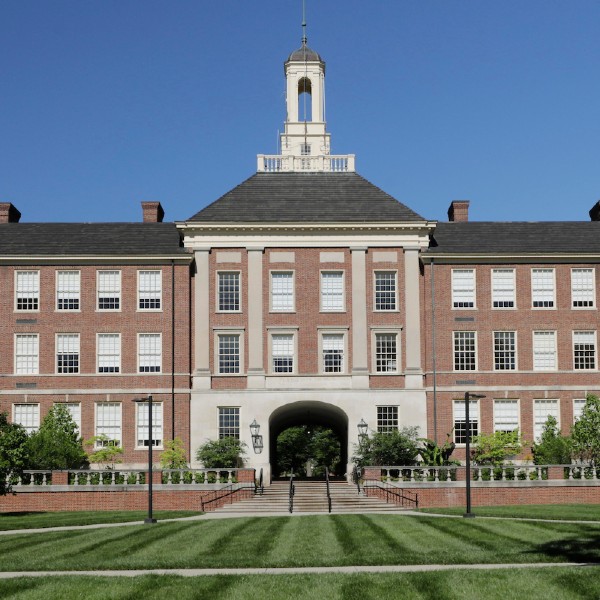 Related Links