With over 75,000 living alumni, the College of Arts and Science represents Miami University's largest division on campus. Our alumni live throughout the country and around the world, holding prominent positions in science and technology, healthcare, journalism and the media, business, government and public administration, the military, academia, athletics, the arts, and much more. We sincerely thank you for staying connected as a Miamian and for helping to advance the mission of the College and Miami University.
Scott Hess: 2018 CAS Commencement Speaker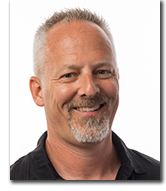 Scott Hess (English:Creative Writing, 1989) was this year's featured speaker for the College of Arts and Sciences Recognition Ceremony on May 19. Hess serves as the Chief Marketing Officer at Spark Foundry in Chicago, IL, one of the world's largest media agencies.




Read more in the CAS press release Spark Foundry CMO and Miami alum Scott Hess chosen as CAS commencement ceremony featured speaker.

Alumni Advisory Board
Our Alumni Advisory Board was formed in 2002 to provide advice, counsel, and assistance to the leadership of the college. Members offer their expertise, experience and wisdom to enhance the quality of our programs and to enrich the quality of teaching and research.

Miami's Alumni Association
The Miami University Alumni Association honors Miami's heritage and fosters lifelong connections among alumni, students, faculty, staff, and friends of the university. Find a classmate, update your address, get involved, learn more about events such as Homecoming, and more!
Miamian Magazine
Miami University's alumni magazine highlights alumni, student, faculty, and staff involvement with the university, updating readers on campus news and events, arts, university sports, and alumni news. Miamian is the university's communication link among alumni and close friends to the university.
Giving Opportunities
Learn the many ways that you can help our students by contacting:
Evan Lichtenstein, Senior Director of Development
College of Arts and Science
Division of University Advancement
725 East Chestnut Street
Oxford, OH 45056
(513) 529-1263
lichteec@MiamiOH.edu
Alumni Spotlight: Rebecca Jorgensen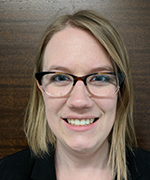 "As an undergrad at Miami, getting a liberal arts education meant that I could take classes that interested me, even if they weren't related to my majors."