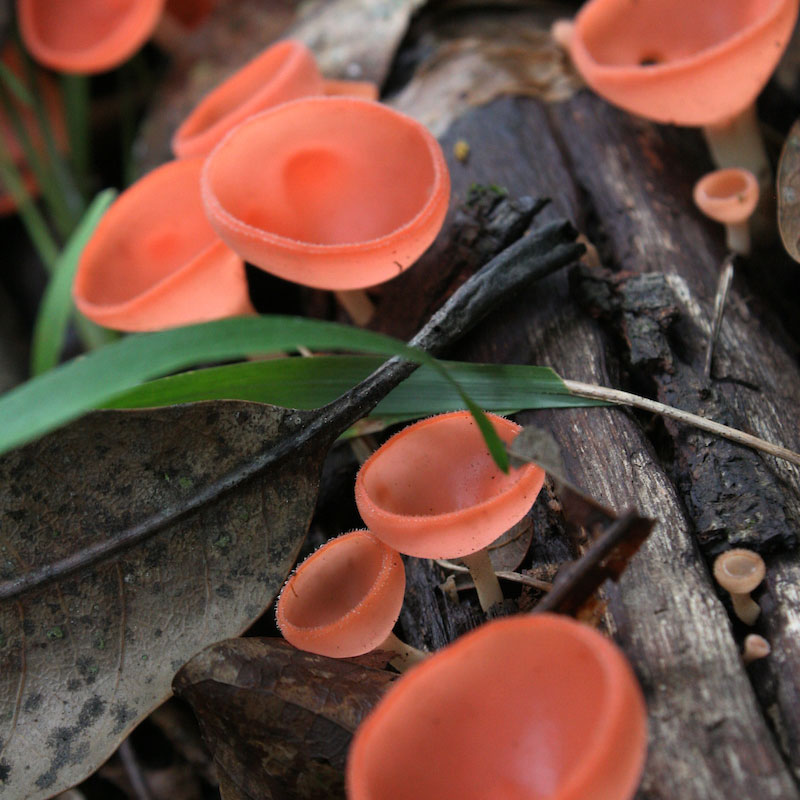 Ecology, Evolution, and Environmental Biology Ph.D.
Ecology, Evolution, and Environmental Biology (EEEB) is a multidisciplinary, interdepartmental program of study and research leading to a Ph.D. degree. Students earn a degree in EEEB but closely interact with one or more departments. The program involves several departments and centers, and over 40 participating faculty, and takes advantage of Miami's spirit of collaboration and excellent facilities.
Academics
Students earn a degree in Ecology, Evolution, and Environmental Biology (EEEB) but closely interact with one or more departments. Although there is no Master's degree program in EEEB, Miami also has Master's and Ph.D. Programs in Ecology, in which students earn a Certificate in Ecology.
The EEEB program emphasizes basic and applied research and training, with a major focus on the application of ecological and evolutionary principles to environmental issues. The program provides students with educational experiences that reflect this emphasis, and facilitates collaborations and interactions among students and faculty. All students are supported with teaching assistantships, research assistantships, or fellowships.
Students interested in applying to the EEEB program should review the research interests of the faculty associates, each of whom can serve as a dissertation advisor. Potential applicants are encouraged to contact faculty to learn more about their research programs.
Requirements
A formal plan of study, including courses to be taken to satisfy the following requirements, must be approved by the student's committee. Equivalent courses taken in another graduate program may satisfy course requirements, at the discretion of the student's dissertation committee. In the event that a student has not yet formed a committee, s/he can seek approval from the EEEB Program Executive Committee. The faculty have developed very general guidelines that are used to help us quantify the quality of our program by evaluating students at two milestones in their graduate careers: the defense of their research proposal (usually written in the second year) and the defense of their dissertation (at end of their program). We use these rubrics to evaluate the success of our program (and the performance of students); the rubrics are available upon request by emailing Hank Stevens, Ph.D.
Graduate School Requirements
All EEEB graduate candidates must fulfill the 
Miami University general requirements for a Ph.D.
Formal Course Requirements
Students must earn at least 12 credit hours of formal coursework, including:
Two core courses, from the following:

Evolutionary and Population Genetics (BIO 522)
Population and Community Ecology

 

(BIO 671)
Ecosystem and Global Ecology

 

(BIO 672)

One course focused on

 

the

 

application

 

of ecology or evolution to environmental problem solving, such as

 

Conservation Biology

 

(BIO 467),

 

GIScience Techniques in Landscape Ecology

 

(GEO 544), or other course approved by the EEEB Executive Committee.
One additional graduate course that is useful for progress toward the degree and is approved by the student's dissertation committee.
Seminars
Students must take the two-semester introductory graduate seminar sequence in EEEB, consisting of BIO 601 (1cr., Fall) and BOT 710 (1 cr., Spring).
Each Fall, BIO 601 provides an introduction to a variety of skills needed to succeed in graduate school.
Each Spring, BOT 710 is offered to provide an introduction to the breadth of scientific disciplines in EEEB in a journal-club style forum.
Students must also take three more 1-credit graduate seminars.
Comprehensive Exams
Students must pass a comprehensive written and oral exam, given by the student's dissertation committee.
Dissertation
Students must complete a dissertation. The dissertation committee must include at least five faculty members; at least three must be EEEB Program Faculty Associates.
Additional Training
In addition to program requirements, EEEB students may complete a graduate minor or certificate program. In particular, students may be interested in:
Research and Research Facilities and Centers
Faculty associates and students within the EEEB program have a wide range of research interests. Prospective students should review the research interests of faculty associates to identify a potential advisor. Students in the EEEB program have access to excellent research equipment and facilities, both in the lab and in the field. Research labs house state-of-the-art equipment, and many shared facilities promote a spirit of collaboration. Some of the key facilities and centers are described below.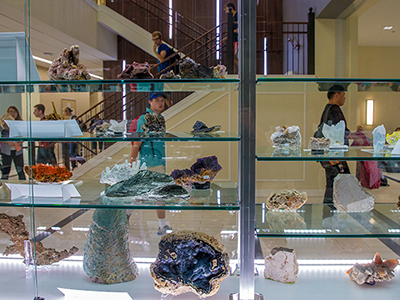 The Karl E. Limper Geology Museum, located in Miami University's Shideler Hall, provides displays of quality geological specimens intended to help students and visitors better understand and appreciate basic geological concepts. The Limper Museum contains hundreds of specimens of the world-famous fossils of southwestern Ohio as well as minerals, rocks, fossils, and meteorites from all over the world.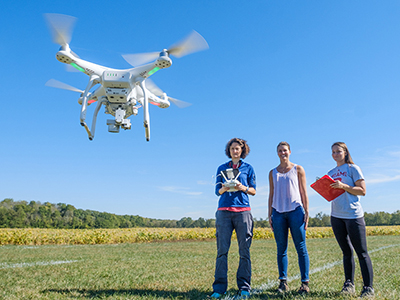 The Geospatial Analysis Center (GAC) serves as the hub of geospatial research and activities in support of education, research, and outreach activities at Miami University. Housed in the Department of Geography, the GAC supports individual students, faculty, and staff with geospatial data and analysis needs. It is the access point for licensed geospatial software and geographic information systems (GIS) data.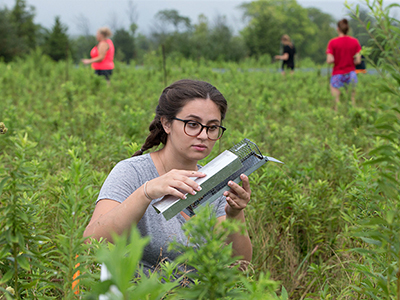 Miami University's Center for Animal Behavior (CAB) provides opportunities to study animal behavior at many levels. Whether you investigate individuals within a population or study behavior at the neuronal level, your work at the CAB may help us better understand how animal and human behavior is generated and how it has been maintained over time.
Working with partner organizations both locally and abroad—including The Oxford Society, Miami University's Hefner Museum of Natural History and Institute for the Environment and Sustainability, and Tasbayam (a Costa Rican environmental organization)—the Center participates in efforts to restore local habitats and ecosystems; offers inquiry-based educational programs for audiences of all ages; and sponsors innovative education and conservation projects at Tortuguero, Costa Rica.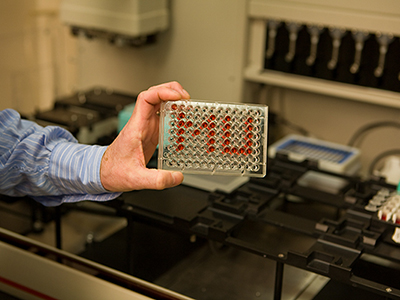 The Center for Bioinformatics and Functional Genomics is a state-of-the-art research and training facility available for all members of Miami University, with the goal of advancing research opportunities in all fields that intersect in molecular biology and big data bioinformatics. Its equipment, which includes an Illumina MiSeq, ONT minION, two Applied Biosystems capillary DNA sequencers, a BiomekFX robotic liquid handling system, qPCR thermocyclers, ancillary equipment to prepare NGS libraries, and several high-capacity Linux computer workstations for bioinformatic and other big data analyses.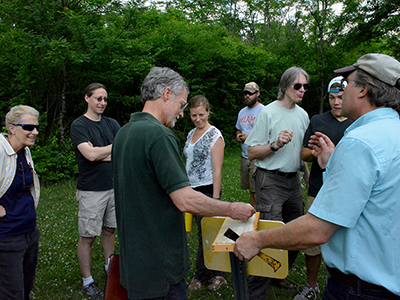 The Ecology Research Center (ERC) is the focal point for ecological field research at Miami University and provides a venue for educational opportunities for middle, high school, and university students. This 69-hectare field station contains a diversity of field sites and facilities that support both aquatic and terrestrial research.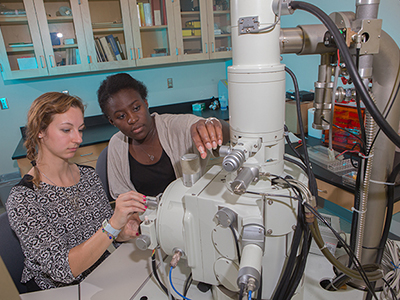 The Center for Advanced Microscopy and Imaging (CAMI) is an all-university research, teaching, and service facility located in Upham Hall on Miami University's main campus, in Oxford, Ohio. CAMI serves the microscopy needs of both the biological and materials communities. CAMI is available for use without charge to the Miami University community.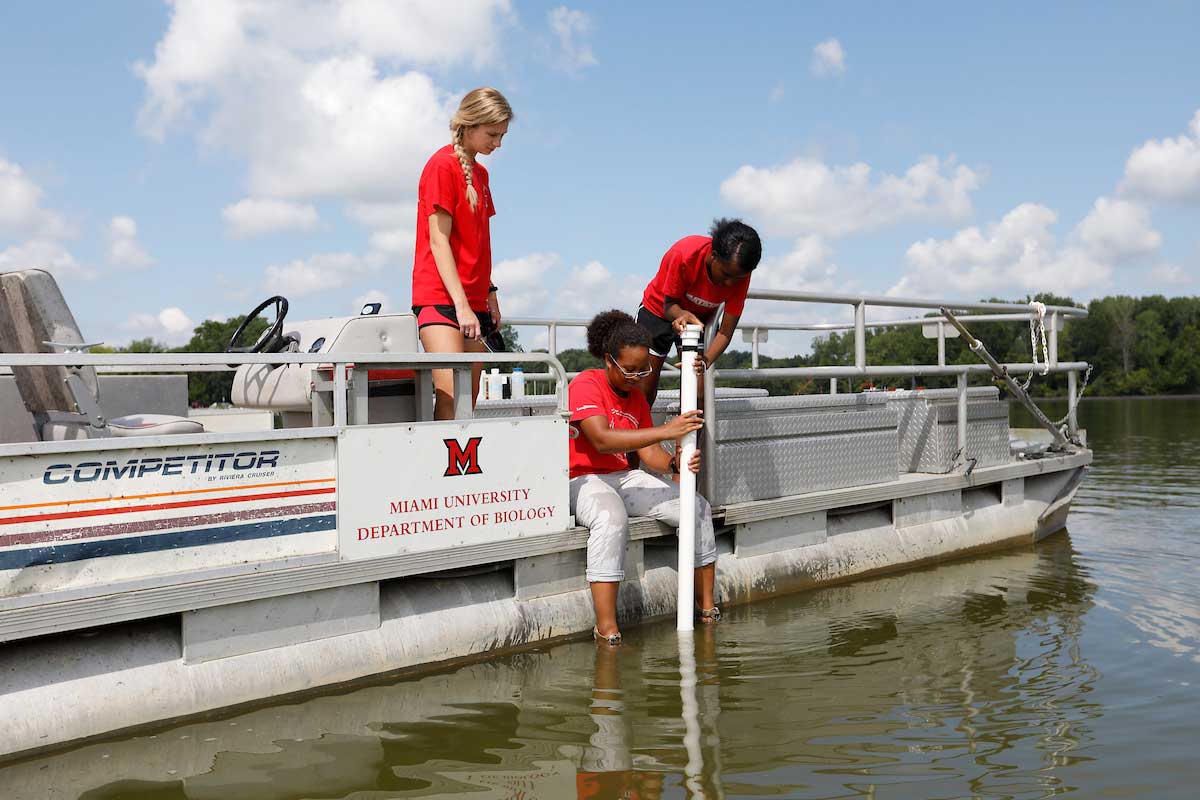 Hueston Woods State Park, located 5 miles north of Oxford, comprises approximately 1200 hectares (2950 acres). Hueston Woods State Nature Preserve consists of over 800 hectares (200 acres) representing the beech-maple forest that once covered much of Ohio. Acton Lake is a 250-hectare reservoir situated in the heart of Hueston Woods State Park. Acton Lake is part of an Ohio-wide system of reservoirs that Miami ecologists are investigating to understand the effects of agricultural practices on the structure and functioning of reservoirs. Long-term, up-to-date data sets are key to our understanding and they have installed a buoy at Acton Lake now that provides real-time data on weather variables (e.g., air temperature, wind, sunlight) and limnological variables (e.g., water temperature, pH, dissolved oxygen, chlorophyll).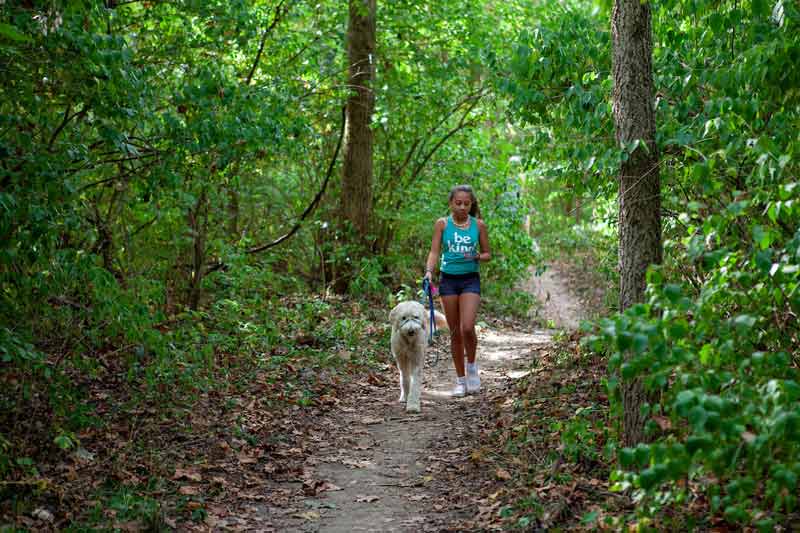 Miami's Natural Areas, within walking distance of the Oxford campus, consist of over 1000 acres and 15 miles of trails. Habitats available for research and teaching include old-growth and secondary forest, old fields, ponds and streams.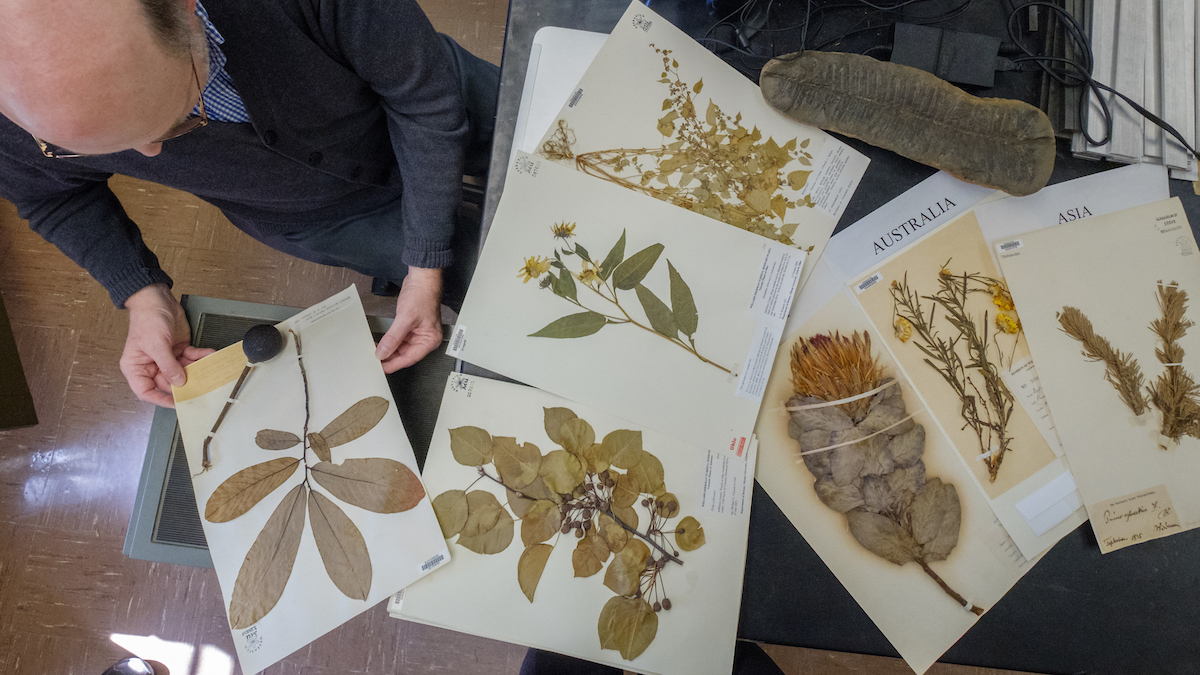 Willard Sherman Turrell Herbarium
The Willard Sherman Turrell Herbarium is Ohio's largest herbarium. The holdings of approximately 620,000 specimens are worldwide in both geographical and taxonomic coverage. Active exchange programs are ongoing with many herbaria worldwide to ensure the continued breadth and depth of the collection.
Located at Miami's Hamilton Campus, The Conservatory was a gift from the Richard J. Fitton family of Hamilton. It is a 7,000 square foot multi-use facility, comprising educational, research and public display spaces. It is unique not only in its architectural beauty, but it houses the largest fully documented academic collection of exotic plants in the area. In addition, the exterior grounds are a celebration of the way Ohio's native plants can be incorporated into ornamental landscaping. Southwest of The Conservatory is a 2.5 acre restored tallgrass prairie with an observation trail.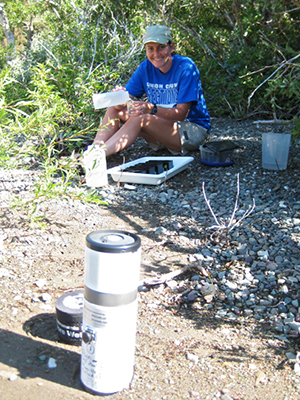 Incoming students are expected to have completed a bachelor's or master's degree and have an appropriate academic background in science and mathematics.
Successful candidates often have completed courses in general biology, genetics, ecology, evolution, calculus, statistics, and one or more system specific courses that focus on particular organisms (e.g., mammals or vascular plants) or ecosystems (e.g., coral reefs, streams). Successful candidates typically have professional experience, completed an M.S. in a related field, or completed an undergraduate research project.
Application Procedure
Deadline
For full consideration, applicants must have all materials (including those required by the Graduate School) submitted no later than 1 January of the year of entry.
Find a Dissertation Advisor
Applicants must identify at least one faculty associate who is willing to serve as the dissertation advisor. Therefore, it is essential that applicants contact directly potential faculty advisors well before 1 January. To help identify potential advisors, please see our list of EEEB Faculty Associates. For general advice regarding applications to Ph.D. programs in ecology and evolutionary biology, see "A Primer on How to Apply to and Get Admitted to Graduate School in Ecology and Evolutionary Biology." W.P. Carson (1999) Bulletin of the Ecological Society of America 80:246-250.
Apply Online
To apply to the EEEB program, you must complete the Application for Admission steps as outlined from the Miami University Graduate School's Admission page. In that application process, you will be asked to submit the following information or documents:
A personal statement. This explains your plans for graduate school, including your current research interests and career goals. In addition, it should identify clearly one or more possible faculty advisors that would be appropriate for your research interests.
A résumé or academic CV.
Contact information for three references willing to submit letters of recommendation. (The Graduate School will contact these references and request electronic submission of letters of recommendation.)
Official transcripts from previous schools.
Participating Host Departments
The EEEB program brings together faculty and students from several departments, all of which provide resources to support the program. In addition, all of these departments offer Master's degrees and all but Geography offer a departmental Ph.D. Miami Master's and Ph.D. students can also earn a Certificate in Ecology, through the interdepartmental Graduate Program in Ecology.
Ecology, Evolution, and Environmental Biology PhD Program
Hank Stevens, Chair EEEB Executive Committee
316 Pearson Hall
Oxford, OH 45056