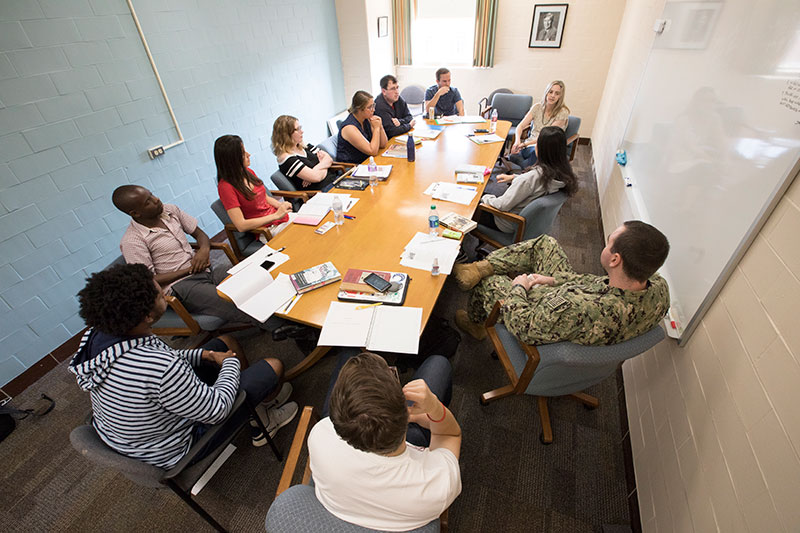 The mission of the Master's program in History is to train post-baccalaureate students in the methods, practices, and sensibility of professional historians. A combination of methods and theories courses, advanced content courses, and supervised research prepares them to ask pertinent historical questions and develop persuasive historical arguments grounded in primary evidence and secondary literature. Contact Info: Lindsay Schakenbach Regele Associate Professor of History Upham Hall, 270 regeles@MiamiOH.edu
Preparing Future Historians and Educators
The Master's Program in History at Miami University prepares students to become professional historians in a wide range of fields. It is deliberately selective and flexible. Our excellent faculty provide students with rigorous training in the historian's skills, historiography, and theoretical reflection while encouraging them to develop and pursue their own interests. Students become part of a dynamic intellectual community, within the department and beyond. They benefit from opportunities offered by the Humanities Center, the Havighurst Center for Russian & Post-Soviet Studies, interdisciplinary programs such as American Studies and Women's Studies, our overseas language programs, and strong humanities departments.
Our aim is to meet the demands of, on the one hand, students looking for "traditional" academic training and, on the other, those seeking to enter directly into the job market after graduation or into programs in other disciplines (e.g., Library Science, Museum Studies). 
Our graduates have gone on to competitive doctoral programs and to academic positions around the country; or they have entered careers in teaching, public history, library science, and university administration.
Combined Bachelor and Master's in History
The Department of History offers a combined BA+MA program that provides undergraduate training leading to the Bachelor of Arts (BA) degree and graduate training leading to Master of Arts (MA) degree on an accelerated schedule. BA+MA students complete all the requirements for the MA degree with an additional year of study after completion of the BA. This description covers only the aspects of the program that differ from the regular MA program.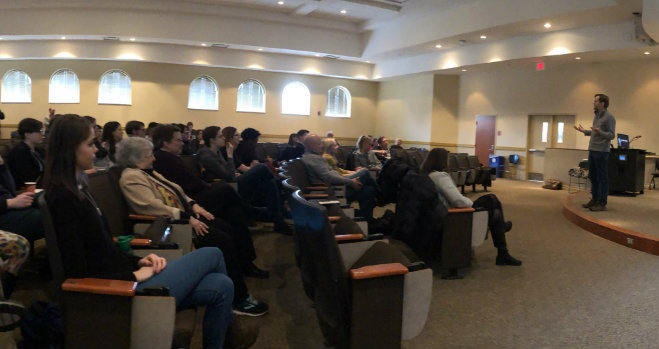 Admission
The deadline for fall admission to the MA program is February 1st. The deadline for application consideration is  June 30th for fall or October 15th for spring. Applications and information including additional Graduate School financial aid opportunities are available on the Graduate School website.
Admission requirements are the following:
A bachelor's degree from an accredited college or university.
An undergraduate cumulative grade point average of at least 3.0 (of a possible 4.0), with higher grades in undergraduate history courses.
Successful record of completion of undergraduate history courses.
A two- to three-page personal statement about your field of interest and career objectives.  We ask that you provide us with as clear and detailed a statement as possible.
An academic writing sample of 10 to 20 pages, preferably on a historical topic.
A curriculum vitae.
Three letters of recommendation. These should be from faculty who know the applicant's academic work well and should address the aptitude for graduate study in history.
Credentials of applicants from other countries, including academic transcripts and English language proficiency examinations (TOEFL, IELTS, or PTE), must be evaluated by the Office of International Student Services.
All materials may be submitted with your Graduate School application.  If you have questions about required materials, email the History Department administrative assistant, Karon Selm at selmkk@miamioh.edu
Transfer Credit
Up to 10 semester hours in history courses, completed with a grade of B or above, may be transferred from other accredited graduate schools to the MA program at Miami with the approval of the Graduate School and the GSC.  For credit to be transferred, the courses must be taken with five years of the projected graduation date.
Principal Learning Outcomes
The three principal learning outcomes of the History Masters Program, which are developed across the curriculum, are:
The mastery of a particular field of historical expertise.
The ability to analyze the theoretical/historiographical underpinnings of historical scholarship.
The ability to carry out independent scholarly analysis and interpretation of historical sources and problems.
Contact Us
254 Upham Hall
100 Bishop Circle
Oxford, Ohio 45056