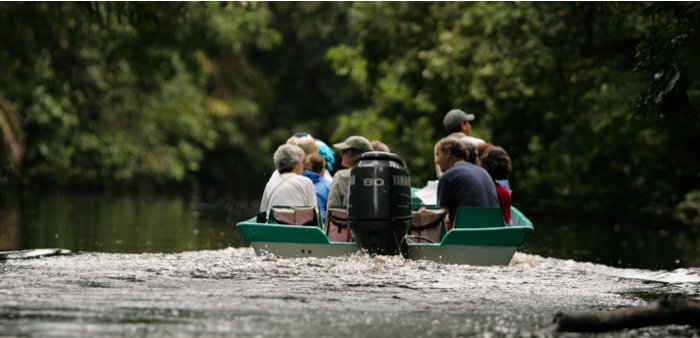 Global Field Program
In preparation for completing your application to the Miami University Graduate School, you will want to first gather the following required items:
Copies of your unofficial transcripts

Your updated résumé or CV

Names and email addresses for at least two people from whom you would like to request recommendations.  Please note: Recommenders will complete a scaled rating of your attributes/characteristics and upload a recommendation letter (or type their recommendation letter directly into the form); applicants are not able to upload their own letters of recommendation.

Your answers to these essay questions:

How have you translated professional opportunities, classes, or life experiences into your work? (250 word limit)

How do you think this experience will benefit your personal life, professional life, and your community? (250 word limit)

Payment details for the $50 application fee (or

attend one of

Dragonfly's Informational Webinars

to have this fee waived).
Then, when ready to create and complete your application, please follow these steps:
Create your account

to begin a new application to Miami's Graduate School following the steps shared, including activating and setting a password for your account.

When prompted to "Start New Application": select "2024 Terms: Winter, Spring, Summer, Fall," then select "Graduate Degree Online" from the dropdown menu.  Click "Create Application" then "Open Application."

When completing the application, please complete each field with your contact and background information.  Helpful hints:

Under Program Selection: For "What Program are you applying to?" select either "Biological Sciences (Project Dragonfly) (online)" if you wish to pursue the MAT in the Biological Sciences, or "Biology (Project Dragonfly) (online)" if you wish to pursue the MA in Biology.  You will then see the Global Field Program listed under "Program Track." The only available start term is Summer 2024.

While it is not required that you submit your Social Security Number when you complete your Graduate School application, failure to do so can cause complications when you first login to myMiami, the library, or other systems and services on the Miami University website.

Under "Review," please note that the system is set to alert you to missing

required

fields and

potential

problems with your application.  When all required fields have been completed, click "Submit and Continue to Upload Documents."

You will then be taken to your Application Checklist, where you will:

Upload your Project Dragonfly Essay Responses;

Submit the $50 application fee (attend one of

Dragonfly's Informational Webinars

to have this fee waived); and

Upload required materials, including your unofficial transcripts and résumé or CV.
Need to return to an in-process application?
Login, select, and open your application to continue your application, submit remaining materials, and view your Application Checklist.
"My Project Dragonfly" serves as Project Dragonfly's applicant/student database and information management tool.  Create your account at My Project Dragonfly, activate your account, then follow the detailed instructions on this site to share your contact, personal, and academic details.
Note: Applicants using Hotmail email addresses to create their "My Project Dragonfly" accounts may not receive the activation email. Please use a different email address to create your account or, if you do not have an alternate email address, contact GFP_Masters@miamioh.edu for assistance in activating your account.
Complete the Earth Expeditions: 2024 New GFP Applicant Field Requests form. Incoming GFP students start the program by taking one of our first-year, foundational EE classes in Baja, Belize, or Brazil. 
Accepted students will receive their initial Earth Expeditions course placement as part of the program acceptance letter they receive from Project Dragonfly. 
Please visit the Earth Expeditions webpages to learn more about each available course, including information on the places you'll visit and field reflections from past students.
Acceptance to the Global Field Program
For Summer 2024 admission: Candidate screening begins on January 28, 2024. Applicants are generally notified in March. 
Note: Your admittance to the Graduate School is not final until you receive the official letter from the Graduate School.
Contact Project Dragonfly
111 Upham Hall
Oxford, Ohio
Est. 1994