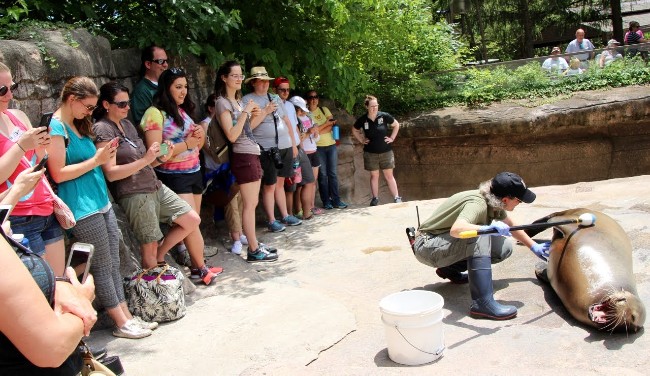 Dragonfly Informational Webinars
Please join us for an upcoming live webinar!
Interested in learning more about the Advanced Inquiry Program, the Global Field Program, or Earth Expeditions? Please join us for an upcoming live webinar with Project Dragonfly staff and graduates! You can also view a recent recording below. Each presentation includes details on course work, program costs, how the program can benefit your career, application process details, and more. All webinars start at 8pm ET and last 30 minutes with additional time for questions and answers.
2023-24 Dragonfly Information Sessions
Each live webinar will be recorded. You will be able to share questions via chat and Q&A. 
NEW for 2024 Applicants to Dragonfly programs: To help make a Miami education more accessible and affordable, the Miami University Graduate School will waive the $50 application fee for those who attend one of the following Information Sessions and submit an application to Project Dragonfly.
Note that the fee waiver for Dragonfly programs applies only to applicants who apply to a Dragonfly program. Those interested in applying to a different Miami University graduate program should consult the Graduate School website.
Information Session attendance must precede payment of the application fee; Miami University is not able to provide refunds to those who attend an Information Session after the application fee has been paid.
Our team looks forward to connecting and sharing about Project Dragonfly!
Planning to Apply?
All Applicants: Please fill out our "

I'm interested form

" to start the process and receive application tips, reminders, and information about our programs. Applications are due each year on January 28 (the Global Field Program and Earth Expeditions) and February 28 (the Advanced Inquiry Program). Get started early to make sure you have time to gather and prepare your application materials.

AIP Applicants: In addition to the general Project Dragonfly webinars listed on this page, we encourage you to sign up for and attend any in-person or virtual open houses held by your preferred AIP location. These are exceptional opportunities to get to know AIP advisors and site-specific details. Sign up for these AIP Information Sessions here.
International Applicants/Non-U.S. Citizens: Applicants may be considered for admission on a case-by-case basis to complete the Global Field Program from their country of residence. Please carefully review Miami University's recommendations as you consider applying for the Global Field Program, then send an email to Dr. Kevin Matteson at matteskc@miamioh.edu, including your country location and a brief statement about why you are interested in joining the Global Field Program.
Recorded 2023-2024 Information Sessions
Contact Project Dragonfly
111 Upham Hall
Oxford, Ohio
Est. 1994