Tribal Sovereignty 101
Rebecca Nagle will give a talk on sovereignty 101 at Miami University, on Wednesday March 8th 2023 at Shielder Hall room 152.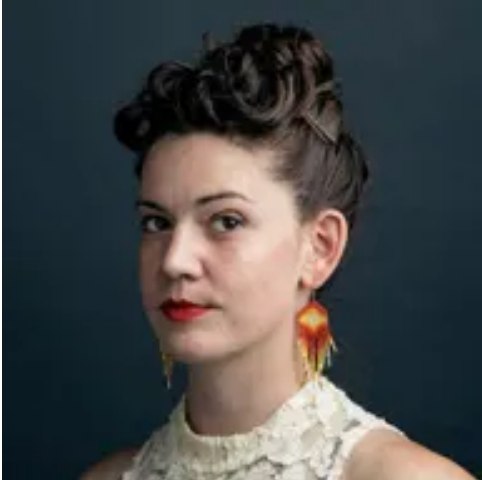 On, March 8th, 2023, Award-winning podcaster of This Land, journalist, activist, and citizen of the Cherokee Nation, Rebecca Nagle will discuss what a federally recognized tribe is, how US policy impacts the rights of tribes, and how the rights of tribes deeply impact the lived experiences of tribal citizens. This program is part of Miami University's annual focus theme of Tribal Sovereignty and the Western Center's biennial program theme of Reparations as Restorative Justice.
Free, public event is co-sponsored by Miami University's Western Center for Social Impact and Innovation and the Myaamia Center
---
The Myaamia Center, a Miami Tribe of Oklahoma initiative located within an academic setting, serves the needs of the Myaamia people, Miami University, and partner communities through research, education, and outreach that promote Myaamia language, culture, knowledge, and values. The goals of the center are to conduct in-depth research to assist tribal educational initiatives aimed at the preservation of language and culture. This research is used to create a wide range of educational models and materials for community language and cultural programs. The second goal of the Myaamia Center is to expose undergraduate and graduate students at Miami University to tribal efforts in language and cultural revitalization. Student experiences are gained through a wide range of activities, including visits to Oklahoma, direct involvement in research initiatives, class visitations by Center staff, and access to Miami Tribe language and cultural resources.
The Western Center for Social Impact and Innovation is Miami's interdisciplinary hub for student engagement with issues of social justice within the context of global change. Programming through the Western Center encourages students and faculty from every subject area to explore complex questions and to seek solutions with community partners in the public and private sectors.
---
The event will also be live-streamed. Registration is required for live-stream attendees; register here.
For more information, contact: Jacqueline Daugherty at daughejd@MiamiOH.edu (Western Center) or Kara Strass at strasskl@miamioh.edu (Myaamia Center)