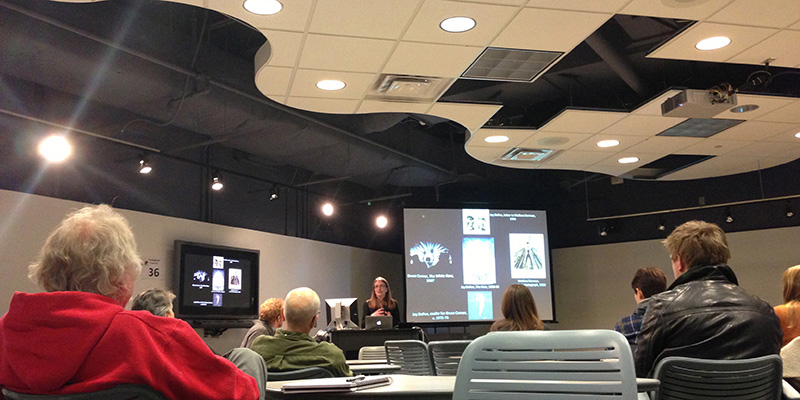 Art and Architecture History
Three classrooms designed for Art and Architecture History use are located on the first floor of the Art Building. Each room is equipped with high-end digital video projectors for optimal viewing of images, as well as digital video and audio disc players.
The Visual Resources Center, available to students Monday-Friday, 8am-5pm, is also located in the Art Building. The VRC center provides access to art videos and DVDs, more than 200,000 35 mm slides of world art, a growing digital image database, and a photo archive of 10,000 artworks from the National Palace Museum in Taipei, Taiwan.
Additional resources are located in the Art and Architecture Library in Alumni Hall.
Location: Art Building, Rooms 100, 103, 136, and other shared spaces.