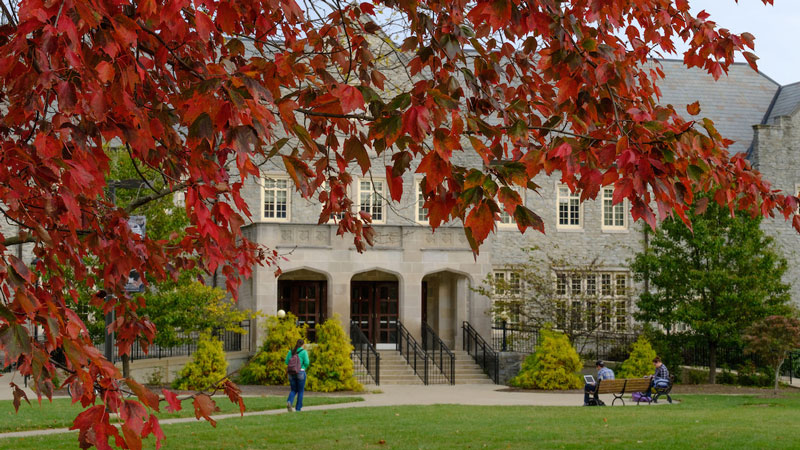 Our Mission and Vision
Our Mission
Situated in a comprehensive liberal arts university, the Department of Music at Miami University is an inclusive community of educators, performers, scholars, and creators passionate about the exploration and realization of our potential.
We foster musical and intellectual skills, through both individual mentorship and group collaboration, inspiring students to become independent thinkers and innovators who discover their voices and reimagine themselves in our global society. Central to this pursuit is affirming and exhibiting characteristics - integrity, leadership, persistence, and empathy - we believe are essential to enlightened citizenship in the world.
Open to all

A large number of non-music majors participate in music classes and activities. All of the Department's many music ensembles are open by audition to every student at Miami University.

Learn More
To offer the highest level of education in music for students in our undergraduate and graduate degree programs in music education, performance, and liberal arts in music.
To provide numerous performance and learning opportunities, enabling Miami students from every division to experience the musical arts in a meaningful way.
To pioneer the development of innovative technologies, integrating them firmly into our curricula and programming.
To sustain a supportive and stimulating environment in which faculty can develop professionally to their highest potential.
To continually renew our dedication to an open and inclusive culture in which we celebrate differences.
Accreditation
Miami University is an accredited institutional member of the National Association of Schools of Music (NASM). 
National Association of Schools of Music
11250 Roger Bacon Drive, Suite 21
Reston, VA 20190-5248
(703) 437-0700
All of Miami's programs in music education have been accredited by the Council for the Accreditation of Educator Preparation (CAEP).
Department of Music
The Miami University Department of Music encourages its students to develop their relationship to the discipline of music as they explore the world through the lens of a superb liberal arts education.