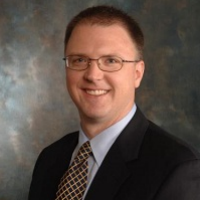 Gary O. Spitznogle
Director, New Technology Development and Policy Support, American Electric Power
Gary Spitznogle is Director, New Technology Development and Policy Support and is currently focused on providing engineering and geo-sequestration support for CO2 capture and storage development; R&D for generation and environmental controls technologies; and is the technical lead on state and federal public policy issues pertaining to power generation. Gary is co-chairman for the Coal Utilization Research Council Technical Subcommittee; an active contributor with the WRI CCS Stakeholder Group and the National Coal Council; and represents AEP in the Midwest Regional and Southeast Carbon Sequestration Partnerships. Prior to his current position, Gary served as manager of IGCC & CCS Engineering since 2008, which followed assignments as manager of new generation development and also of mercury R&D. In 1998 Gary earned his bachelors of science in chemical engineering with an environmental option from The Ohio State University.
He resides in Newark, Ohio with his wife, Lynette, and daughter, Ellie.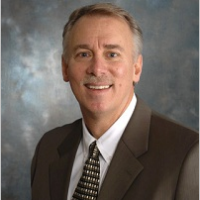 Mark C. McCullough
Executive Vice President - Generation, American Electric Power
Mark C. McCullough is executive vice president - Generation, responsible for the management of AEP's fossil, hydro and wind generating units. This includes engineering, construction and operation of generating units, and activities related to fuel procurement and emission monitoring and logistics. The Engineering, Projects & Field Services; Fossil & Hydro Generation; and Fuels, Emissions & Logistics groups report to him.
He has served AEP his entire career, since 1981, in a variety of positions, including senior vice president - Fossil & Hydro Generation, responsible for directing the activities of AEP´s group of approximately 36,000 MW of fossil and hydro generating facilities and three functional areas: plant engineering/environmental services; asset and outage planning; and technical skills and process optimization. Previously, he was vice president - Fossil & Hydro Generation - Base Load Assets, with oversight and profit and loss (P&L) responsibility for Amos, Gavin, Mountaineer and Rockport plants. Prior to that he was region director - Ohio, Unregulated Generation, with management and P&L responsibility for more than 10,000 MW of coal-fired generation, 800 MW of gas-fired generation, and 2,600 MW of partner-operated coal-fired generation.
McCullough holds a bachelor of science degree in mechanical engineering from Rose Hulman Institute of Technology. He completed the MIT-INPO Reactor Technology Course for Utility Executives in June 2012, and serves as vice chairman for the Coal Utilization Research Council. He is a member of the Board of HomePort, by the Columbus Housing Partnership.
He and his wife, Kelly, have four sons and reside in Pickerington, Ohio.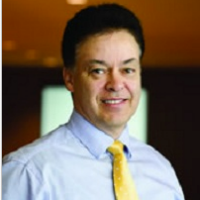 Jeff Smith
Chief Information Officer IBM
Jeff Smith is IBM's Chief Information Officer. Jeff's mantra as CIO is creating an agile culture to drive fundamental change and material benefits for IBM. Using the collective wisdom of IBMers to build a new model, Jeff's organization is creating loosely coupled and tightly aligned teams that have end to end accountability to deliver business value at a pace vastly improved over what IBM has done in the past. The key principle of that model is that it must support an agile way of working – and not the other way around. Self-directed teams using diversity of thought will innovate at a greater pace - and create a culture of innovation at scale.
Prior to joining IBM, Jeff was CEO, Suncorp Business Services, where he was responsible for the Group's technology, analytics, real estate, finance, procurement and BPO/ITO operations and led the technology transformation, integrating the Group's IT systems and achieving significant improvements in quality, cycle time and cost reduction.
Jeff has thirty years corporate experience and has held senior executive roles in a number of companies including Telstra Corporation and Honeywell.
A native of Ohio, Jeff earned a bachelor's degree in Applied Science from Miami University and an MBA from San Jose State University. He also served on the Australian Fulbright Commission awarding Australian post graduate scholarships to US universities.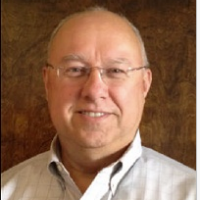 Alan Shaffer
Chairman, President & CEO of Dayton Progress Corporation
Mr. Shaffer has twenty-five years of international P&L leadership experience at three publicly traded companies and one privately held business, across thirteen industrial markets; Cutting Tools, Metalworking Chemicals, Bonded Abrasives, Carbide Wear Parts, Mining & Road Construction Tools, Industrial Magnets, Printed Circuit Board Laminates, Metrology & Industrial Lasers, Coordinate Measuring Machines, Machine Tools & Flexible Manufacturing Systems, Press Die Tooling and Plastic Mold Tooling. Additionally he has five years of non-P&L executive leadership experience in the Automotive industry at a tier 1 level. Shaffer has led the acquisition, restructuring and integration of 15 companies and the divestiture of 5 businesses in North America, Europe and Asia.
Since 2008, Shaffer has been Chairman, President & CEO of Dayton Progress Corporation, a privately-held global leader in metal and plastic forming tooling, with $140 million in sales and 10 factories in North America, Europe and Japan employing 1,000 people.
Shaffer was previously Group President at Federal Signal Corporation [NYSE:FSS] from 2005 to 2008 responsible for its $167 million Tooling Group. Prior to joining Federal Signal, Shaffer was a vice president and executive officer of American Axle & Manufacturing, Inc. [NYSE:AXL] , a $3.5 billion tier 1 automotive supplier and a leader in driveline systems and precision forgings. While at AAM, Shaffer held executive officer positions as vice president in manufacturing engineering, program launch & cost estimating, global sales and in business development & strategy.
Prior to AAM, Shaffer was Group Vice President at Cincinnati Milacron, Inc. [NYSE:MZ], where he led the growth of the company's industrial products business from $49 million in sales and $17 million of EBITDA to $750 million and EBITDA of $82 million. The group consisted of 40 factories with 6,500 employees in North America, Asia, Europe and India.
Shaffer's governance experience includes serving on the board of directors of Woodhead Industries, Chicago [NASDAQ:WDHD] for 5 years, including on the audit and personnel & compensation committees. Shaffer also has served on the board of privately held companies Starchem, Inc. and Country Fresh Market. While at Cincinnati Milacron Shaffer served for 5 years as Chairman of the Supervisory Board of Widia GmbH, Milacron's $250 million German subsidiary. He is a former elected member and president of the Oak Hills Local School District board of education, the 32nd largest of 611 public school districts in the State of Ohio.
As an entrepreneur, Shaffer was one of five owners of Starchem, Inc., a manufacturer of metal working chemicals and one of two owners of Country Fresh Market, a local grocery store. Shaffer is the holder of metallurgical & process patents in Europe and Mexico.
Shaffer received a BS degree in Applied Science from Miami University of Ohio / College of Engineering and Applied Science (Class of '73) and an Associate degree in Mechanical Engineering from the University of Cincinnati (Class of '71). Shaffer is a guest lecturer at the Lockheed Martin Leadership Institute at Miami's College pf Engineering and Computing.
Mr. Shaffer can be reached at ashaffer@daytonprogress.com.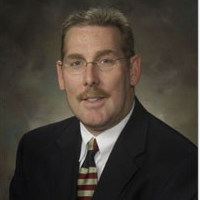 Martin Lakes
Director, Science and Technology, for Corporate Domestic Business Development
For the past two decades, Mr. Lakes has served as an executive and breakthrough leader of American Manufacturing companies. He has assembled and coached teams to attain unprecedented levels of innovation, growth and performance in a variety of industries. A few of Mr. Lakes' accomplishments include:
   • Led the world leader in machine tools, robotics and plastic processing machinery to earn "IndustryWeek Magazine's America's 10 Best Plants Award." He reconfigured two "patchwork", manufacturing plants for lean, cellular, flow, while maintaining full-production levels.
   • Led the operational turnaround of a global lift-crane company by quintupling the output with one-half the facilities, equipment and personnel. The company also developed a crane that lifted itself from the delivery truck and self-assembled eliminating the need for another assembly crane and crew at each delivery / jobsite.
   • Led a $120 million naval shipyard to capture $5.6 billion in contracts. Also introduced Lean to cut costs by 42%.
   • Led the turnaround of a 150 year old machine tool company by doubling sales and increasing earnings 26 fold in the first year.
   • Led the third largest machine tool an automation company in the world to double earnings performance while cutting net working assets to -23% of sales.
Mr. Lakes is currently the President and owner of ManufacturAgility, L.L.C. , a consulting company, whose mission is: "Leading the Resurgence of American Manufacturing , One Company at a Time."
Martin is a 1977 graduate of Miami's College of Engineering and Computing and currently serves on the faculty advisory council for that school.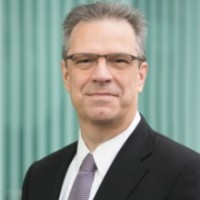 Jeff Wilcox
Lockheed Martin's Vice President Engineering and Program Operations
Jeffrey (Jeff) Wilcox is Vice President for Digital Transformation at Lockheed Martin. He oversees the Digital Transformation Office (DTO) and is responsible for the design, development, and implementation of Lockheed Martin's operations strategy. This office is chartered with leveraging emerging digital technologies to transform systems design, production, and sustainment and ensuring the workforce and systems are in place to enable successful transformation.
Previously, Mr. Wilcox served as Vice President for Engineering and Program Operations for Lockheed Martin. In this capacity, he was responsible for the effectiveness and efficiency of the engineering, program management, production operations and sustainment functions across the enterprise.
Prior to that role, Mr. Wilcox served as Vice President for Corporate Engineering where he was responsible for the engineering enterprise, ensuring that the right people, processes, tools, and technologies were in place to successfully deliver innovative engineering solutions to customers' most complex challenges. Prior to joining Lockheed Martin, Mr. Wilcox served for 17 years with Science Applications International Corporation (SAIC).
Mr. Wilcox earned his Bachelor of Science degree in biomedical engineering from Case Western Reserve University and his Master of Science degree in electrical engineering from Drexel University. He holds an honorary doctorate of engineering from Stevens Institute of Technology.
He is chairman of the NIST Manufacturing Extension Partnership National Advisory Board and serves on the Advanced Robotics for Manufacturing Board as well as on multiple industry and university advisory boards. Mr. Wilcox is an adjunct professor at Miami University in Oxford, Ohio, an Associate Fellow of the American Institute of Aeronautics and Astronautics, and a senior member of the Institute of Electrical and Electronics Engineers.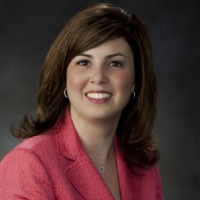 Meagan Campion
Lockheed Martin Corporation
Meagan Campion directs Science, Technology, Engineering, and Mathematics (STEM) Education Initiatives for Lockheed Martin's Corporate Engineering and Technology organization. She is responsible for identifying initiatives at the crux of the nation's educational needs and Lockheed Martin's business objectives. In an effort to cultivate the next generation of technical workforce talent, she leads programs such as K- 12 school partnerships, university leaderships programs, public-private education initiatives, and the USA Science and Engineering Festival.
Previously, Meagan was the Manager of Corporate Philanthropy at Lockheed Martin. She focused the Corporation's community relation's practices on STEM educational initiatives; civic, cultural, environmental, and health & human services programs; employee disaster relief efforts; and causes of importance to its customers, including the U.S. military and other government agencies.
Prior to joining Lockheed Martin in 2006, Meagan was the Executive Director of Business Strengthening America where she led the charge of the American business community's response to President Bush's "Call to Service", challenging the private sector to galvanize its resources to foster responsible corporate leadership and citizen service. She collaborated with business leaders to define a national, business-driven effort to engage the business community, from Fortune 50 corporations to small locally owned businesses, in a campaign to strengthen American society, making volunteerism a cornerstone of American business culture.
Before leading Business Strengthening America, Meagan was the Manager of Corporate Citizenship Programs at AT&T. She was responsible for AT&T's community involvement activities, employee volunteerism, and AT&T Foundation grants focused on community service, cultural organizations, diversity, disaster relief, families, youth, and the environment.
Meagan holds a Bachelor of Science in Design from Clemson University. She is a member of the Thomas Jefferson High School for Science and Technology Corporate Advisory Board.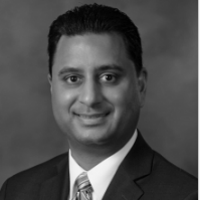 Ameet Vaghela
Technical Assistant and Senior Staff Project Engineer Lockheed Martin
Ameet Vaghela serves as a Technical Assistant and Senior Staff Project Engineer within Lockheed Martin's Corporate Engineering and Technology Organization. As a member of the Corporate Engineering Team, Mr. Vaghela supports corporate wide engineering initiatives including the development and implementation of enterprise-wide systems and software engineering processes, tools, technology, and training. He supports program execution and capture assist requests from across Lockheed Martin's broad portfolio of programs, providing subject matter expertise in engineering, operations, and business management. He also works to support STEM related activities and drives the sharing of best practices and processes across the corporation.
Prior to joining the Corporate Engineering and Technology Organization, Mr. Vaghela was responsible for leading and managing multiple engineering and program teams, as well as being a contributing engineer on a variety of projects. His job experiences include positions in multiple engineering disciplines, as well as in operations, manufacturing, procurement, quality assurance, and project management.
A native to the metro Detroit area, Mr. Vaghela holds a master's degree in Systems Engineering from The George Washington University in Washington, DC, and a bachelor's degree in Electrical Engineering from The University of Michigan in Ann Arbor, MI. He is also a graduate of The Stevens Institute of Technology's Systems Design and Operational Effectiveness Program, and has completed multiple Lockheed Martin leadership and executive development programs.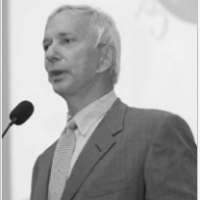 James Garland
President Emeritus Miami University
Dr. James Garland was the President Emeritus and Professor of Physics Emer. at Miami University from September 1996 to July 2006. In 2012, the Miami University Board of Trustees voted to name the central section of the Engineering Building after Garland. Before he was the president at Miami University, he was a professor of Physics and Dean at Ohio State University for 26 years.
He graduated from Princeton University with an A.B. in Physics in 1964. He followed up his A.B. with a Ph.D. in Solid State Physics at Cornell University in 1969, and received his Postdoctoral Fellow at the University of Cambridge in 1970.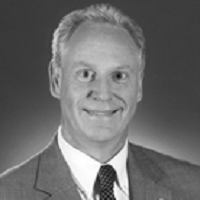 Patrick O'Loughlin
COO and Vice President, Engineering and Power Supply Buckeye Power
Patrick O'Loughlin has been with Buckeye Power since 2002 as Vice President, Engineering and Power Supply. He added the additional responsibilities of Chief Operating Officer in 2007. His specific responsibilities include management of Buckeye's power generation resources, arranging for transmission services, oversight of the Buckeye load management system and IT/ communication systems, as well as management oversight of all Buckeye Power operations. Pat currently is Buckeye's representative on several PJM committees, to the Midwest ISO and ReliabiltyFirst. Prior to joining Buckeye Power he worked for Dayton Power & Light for approximately 19 years in various management positions including management of DPL's wholesale power business, and management of both power and natural gas system operations. Pat is a graduate of Miami University in Oxford, Ohio holding both a Master of Environmental Sciences degree and a BS in Engineering Physics. Pat and his wife Nancy have four children and reside in Dublin, Ohio.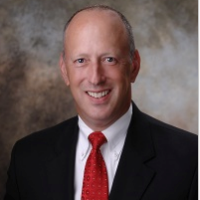 Eric Kurjan
President Six Disciplines Northwest Ohio
Eric Kurjan is the president and owner of the Six Disciplines NWO. Six Disciplines delivers management and executive consulting, coaching and strategic advisory services to clients across North America.
Prior to joining Six Disciplines, Kurjan was the president of Plumbline Solutions, Inc., a 75-person start-up software consulting company. Plumbline was formed as a spin-off from Microsoft's Findlay, Ohio, location in August 2004.
Prior to Plumbline, Kurjan was general manager of the North American professional services organization for Microsoft Corp. As general manager, he led a team of more than 500.
Kurjan also was the general manager of Microsoft Corp. - Great Plains' Solomon business unit, where he was responsible for product development, professional services and sales and marketing across all Solomon product line offerings. Kurjan was also instrumental in negotiating the details of the acquisition of Solomon Software by Great Plains in 2000.
Kurjan currently serves on the board of trustees of the Blanchard Valley Hospital System, Findlay Country Club (past president, two terms) and Plumbline Solutions, Inc. He has also served as the 2006 Campaign Chairman for the Hancock County United Way and 2008 Board Chair. He has also demonstrated his leadership and team-building abilities as a past member of the Findlay-Hancock County Arts Partnership, Findlay-Hancock County Chamber of Commerce Board of Directors, as well campaign chairman of the Hancock County Community Recreation Center Committee.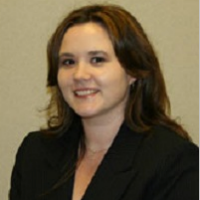 Megan Gerhardt
Associate Professor and Director, Buck Rogers Leadership Program, FSB Miami University
Megan Gerhardt is a Naus Family Faculty Scholar and Associate Professor at Miami University in Management. She has several publications that include the Journal of Leadership and Organizational Studies, Personality and Individual Differences, and Learning and Individual Differences.
In 2002, she won the Flanagan Award for Best Student Paper at the Seventeenth Annual Meeting of the Society of Industrial and Organizational Psychology in Toronto, Canada.
She received a B.A. in Psychology at the University of Iowa in 1998, and received a Ph.D. in Organizational Behavior from the University of Iowa in 2003.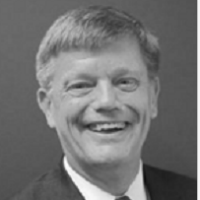 William S. Harrell
Vice President for Air Force Programs, Lockheed Martin Corporate Business Development
William S. (Bill) Harrell is the Vice President for Air Force Programs, Lockheed Martin Corporate Business Development. He directs Lockheed Martin's Air Force Customer Focus Team (AFCFT), made up of the ten corporate field offices across the U.S. that serve the Air Force customer. The AFCFT is charged with identifying critical USAF needs and matching those needs with the best Lockheed Martin solutions. He also directs activities for Lockheed Martin Corporation and its companies in the Dayton, OH, area. His principal customers in Dayton fall within Air Force Materiel Command (AFMC) Headquarters, Aeronautical Systems Center (ASC), and the Air Force Research Laboratory (AFRL). High visibility Lockheed Martin programs within his oversight include F-35, F-22, F-16, C-130J, C-5, and the Sniper Advanced Targeting Pod (ATP).
Prior to his present position, Bill was Director, USAF Joint Strike Fighter (JSF) Program, Fixed Wing Aviation, Lockheed Martin Washington Operations. In this position, he was responsible for Washington D.C. business development activities for the Air Force portion of the F-35 JSF Program. He worked directly with the JSF Program Office and the Pentagon to ensure aircraft capabilities matched user requirements and he reacted to Department of Defense (DoD) and Congressional direction on key F-35 issues. His leadership and vision were significant factors in Lockheed Martin winning the JSF competition in 2001. Bill also pioneered the Lockheed Martin Fighter Demonstration Center in Washington D.C. that showcases the F-35 and F-22 to high visibility DoD, congressional, and international visitors. Prior to his Washington position, Bill was assigned to the Lockheed Martin Aeronautics Company, Marietta, GA, where he was a key executive on the F-22 business development team. His actions and strategic thinking were instrumental in fielding the F-22, the first Air Force fifth generation fighter aircraft.
Before coming to Lockheed Martin in 1997, Bill served on active military duty in the U.S. Air Force, retiring in the rank of Colonel. During his military career, he flew more than 3,300 hours in fighter aircraft, flying the F-16 starting in 1980. He completed a combat tour of duty in Vietnam from 1971-72 and flew combat again over Northern Iraq with British and French coalition partners in 1996.
Bill is a graduate of the U.S. Air Force Academy with a degree in economics and earned an advanced degree in Business Management from Webster University, St. Louis, MO. He is a graduate of the USAF Fighter Weapons School, USAF Air War College, and a distinguished graduate of the Army Command and General Staff College. Bill serves as a member of the Air Force Museum Foundation Board that supports the National Museum of the United States Air Force in Dayton, OH.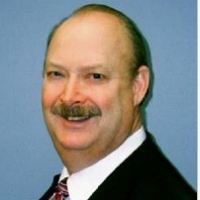 Douglas J. Lain
Director, Science and Technology, for Corporate Domestic Business Development
Douglas J. Lain is the Director, Science and Technology, for Corporate Domestic Business Development (CDBD). In this role he leads the CDBD Science and Technology IPT, an initiative to provide the business development support necessary to achieve the S&T goals of the Corporation. Under his direction, the IPT assists in creating collaborations with customers, promotes the horizontal integration of Lockheed Martin S&T pursuits, and creates tools to enhance effective use of business development and engineering resources.
Additionally, Doug assists in the pursuit of business opportunities with the Air Force customer at Wright-Patterson Air Force Base, Ohio. He provides direct support to the Vice President of the Air Force Customer Focus Team, influences the business development activities of the CDBD Dayton Office, and manages its operations.
Doug has served the Corporation in various capacities through his 30-year career. Prior to his current position, he served as Senior Manager for Avionics and Technology Programs in the Dayton Office and was Senior Manager of the corporate office in Rome, New York, maintaining customer relations with the Air Force's Rome Laboratory.
Before joining field marketing, Doug served in various functional and program management positions in the space systems line of business. He worked as a system safety engineer on the Air Force's space shuttle launch pad project at Vandenberg AFB, California, was the program manager for the Martin Marietta commercial communications satellite, and ran a systems requirements and analysis engineering directorate. He joined the corporation in 1981 as a systems engineer, after serving as an officer in the Air Force.
A 1975 graduate of the US Air Force Academy, Doug has a BS degree in political science. He completed his MS in systems safety in 1978 at Central Missouri State University. Doug has attended numerous corporate-sponsored courses including the Management Strategies Program at Carnegie Mellon.
Doug is active in supporting STEM initiatives in the Dayton area, including efforts in support of the Dayton Challenger Education Center. Doug and his wife Kathy reside in Centerville, Ohio, and their son Evan currently resides in Orlando, Florida.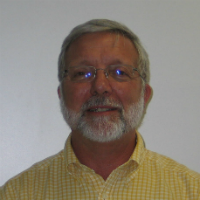 Dick Liebler
Part-time, Adjunct Professor in the Miami University College of Engineering and Computing
Part-time, Adjunct Professor
, Miami University of Ohio College of Engineering and Computering, January 2012 – Present (9 months) Oxford, OH
Instructor of Senior and Graduate level Project Management
Contracting as Sr. Specialist
SixDOF Testing & Analysis
November 2010 – Present (1 year 11 months)
SixDOF Testing & Analysis, Inc. provides mechanical testing and analysis services to commercial, industrial, and public sector clients. SixD combines high-end engineering capabilities with flexibility to provide services anywhere in the world to support customers' technical teams.
Sole proprietor consultant
ENGINEERING PROJCT ORCHESTRATION
August 2002 – Present (10 years 2 months)
   • Led Mission: Impossible design and development of medical mobile and transportable MRI products resulting in revenues of over $100,000,000.
   • Was chosen to help recover troubled $60,000,000 software development project for US Air Force.
   • Facilitated catch-up of a woefully off-schedule, $20 million expansion and renovation of 257 room, major international chain hotel.
   • Facilitated turn-around of $20 million chemical plant expansion project.
   • Selected to rescue one-year nuclear waste clean-up equipment development project at six-month mark with no progress made and 75% funding spent. Successfully completed project and shipped seismic-tested product within schedule on budget.
   • Appointed to save an 18 month, multi-million dollar food processing plant modernization project, eliminating disastrous production inefficiency and returning it to normal level in 2 months.
   • Managed transition of employees and operations during acquisition-out-of-bankruptcy of a west coast based company, preserved projects in progress, integrated remaining skeleton crew, dispersed inventory and relocated into different office building - all with extremely limited budget.
   • Managed five concurrent, multi-million dollar consulting projects (several times the load of other PM's), consistently having funds of more than $100,000 available for late scope changes.
   • Successfully completed construction project in one-week what others said would take months, exchanging critical packing machinery in a new food product plant.
   • Initiated Project Management Methodology for Japanese customers, being acclaimed a "good Japanese."
   • Built highly successful and responsive engineering dept. from zero to twenty-plus people in four years.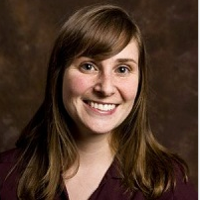 Jess Melita
Former Coordinator Career Services Miami University
Jess Melita was a coordinator of Career Services at Miami University. As a coordinator she instructs EDL 100: Career Development and the College Student, provides career development programming on various topics to undergraduate students of all majors, and disseminates information regarding internships, employment opportunities, and career development activities to multiple constituents. She also conducts career advising appointments including major and career exploration, 1:1 and group career testing and debriefs for MBTI, StrengthsFinder, Strong Interest Inventory, and Focus 2.0, resume preparation, interview preparation, and job search strategies.
Before she was with Career Services, she was a first year adviser at Miami University for three years. She was responsible for all aspects of hall management for 215-355 first-year residents, instructed EDL 301: Student Development in Residence Halls, academically advised 150 first-year students, and adjudicated discipline cases in the Office of Ethics and Student Conflict Resolution.
She received a B.A. in Communications and Political Science from The University of Connecticut in 2007. She received a M.A. at Bowling Green State University.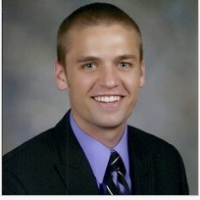 Mike Bivins
Project Manager Answers On-Demand release implementation Nielsen
Mike Bivins is a project manager for the Answers On-Demand release implementation at Nielsen in Schaumburg, Illinois. He interned with London Computer Systems as a QA/Developer Intern in Loveland, Ohio as well as Cardinal Health as Client Systems Management in Dublin, Ohio.
Bivins is originally from Cincinnati, Ohio, and graduated from Miami University in May 2012 with a B.S. in Software Engineering.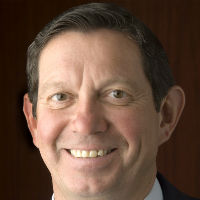 David C. Hodge
21st President of Miami University
In July 2006, Dr. David C. Hodge became Miami University's 21st president after 30 years of experience in higher education. Before coming to Miami, Dr. Hodge served as a professor of geography, department chair, divisional dean, and most recently, Dean of the College of Arts and Sciences at the University of Washington (UW) in Seattle. During his time at the University of Washington, he was named the University of Washington's Distinguished Teacher, served a term as Program Director at the National Science Foundation, was a consultant to local and state agencies in community development and transportation planning, and was editor of a core journal in his discipline. A native of Minnesota, Dr. Hodge graduated magna cum laude with his bachelor's degree in geography from Macalester College in 1970 and went on to get both a master's degree and a doctorate in geography from Pennsylvania State University. As president, Dr. Hodge has brought a disciplined, ambitious, and strategic focus to Miami's thinking and planning. Some of his many accomplishments include establishing five-year strategic goals, initiating broad-based curricular innovations by utilizing state-of-the-art learning environments and engaging teaching/learning pedagogies, implementing the University's first dedicated Sustainability Program which includes the University's first LEED certified building, and initiating a strategic analysis of support services to save over $13 million and improve the delivery of services to students through the intelligent use of technology. Dr. Hodge is committed to creating sustainable long-term strategic direction for the university that focuses on Miami's core mission and strengths in order to continue to provide an undergraduate experience that is among the very best in the nation. Out of that desire, he has led the initiative of Miami's Year of Creativity and Innovation for the 2015-2016 academic year. He currently serves as chair of Ohio's Inter-University Council of Presidents. Dr. Hodge retired from Miami University in June 2016 after serving as its president for ten years.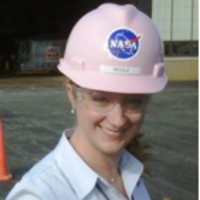 Nicole Smith
Senior Project Manager NASA Glenn Research Center
Ms. Nicole Smith is the Project Manager for the Orion spacecraft testing at Plum Brook Station at the NASA John H. Glenn Research Center in Cleveland, OH. Prior to that, she was the Aerospace and Manufacturing Legislative Fellow for Senator Sherrod Brown (OH). She was the project lead for the in-house engineering work on the Space Environment Test Project, and was the Systems Engineering & Integration Lead for the Orion Service Module. Previously, she was the Electrical Power Systems Integration Engineer for the International Space Station (ISS) Program Office at the NASA Lyndon B. Johnson Space Center in Houston, Texas, during which time she managed the planning, procedures, safety analysis, and training for "Remove & Replace" of critical ISS equipment via stage Extra Vehicular Activity (EVA) in contingency scenarios, for which she won the 2007 NASA JSC Center Director's Commendation. Nicole previously worked in the ISS Training Division, where she was the lead Systems Instructor for Assembly Flight 13A and integration of the Russian Segment simulator, and also worked extensively with the cooperative education and mentoring programs. Prior to that, she was employed by Lockheed Martin Space Mission Systems, where her background included work in Computational Fluid Dynamics, aerothermal analysis, hypervelocity impact studies, and orbital debris analysis. Ms. Smith served on the American Institute of Aeronautics and Astronautics Board of Directors from 2004-2006, when she was appointed the first-ever Young Professional liaison to the Board. In addition, she has been awarded the AIAA Lawrence Sperry Award, is a Board member of the Hard Hatted Women-Ohio, and sits on the Mechanical Engineering Advisory Council at Miami University.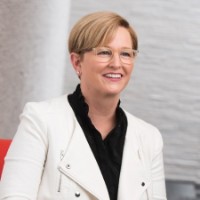 Julie Elberfeld
Julie Elberfeld is Senior Vice President, Shared Technology and Executive Sponsor of Diversity and Inclusion for Technology at Capital One.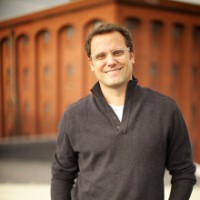 Andy Stefanovich
Andy Stefanovich is an author, corporate curator, and provocateur. He has earned a reputation as one of the most disruptive and effective advisors in business. He is a thought leader and thinking partner to executives and their most critical ideas.
Driving growth and change for Fortune 50 leaders, mid-cap companies, and adventurous entrepreneurs, Andy's dramatic results can be seen everywhere. He has provided strategy for the leadership of companies such as GE, Disney, Gap, the Cosmopolitan Hotel, Capital One, Fidelity Investments and Hilton. With equal passion and rigor, Andy provides his expertise to socially-conscious start-ups that positively impact our world. His book, "Look at More: A Proven Approach to Innovation, Growth and Change", was a Washington Post bestseller and cited by Advertising Agency as a "top ten marketing book" must read.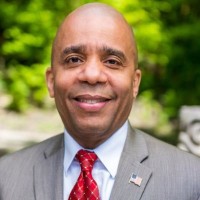 Christopher Smitherman
Christopher Smitherman is the Vice Mayor of Cincinnati, Ohio.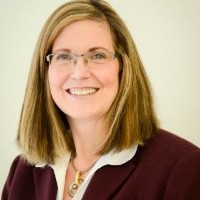 Mary Ellen Giffels
Mary Ellen Giffels is the SVP, Strategic Initiatives at Synchrony Financial in Chicago. She also serves as a member of the College of Engineering and Computing Women's Advisory Council.