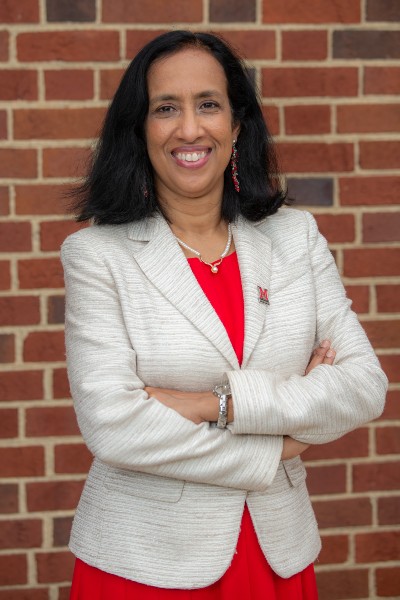 It is my honor and privilege to serve as the Dean of the College of Engineering and Computing (CEC). I am starting my position at a challenging time for the university and nation as we navigate the Covid-19 pandemic, which has created a lot of uncertainty. As future engineers and computer scientists, you will tackle complex problems like our current situation and I believe our faculty and staff are ready to help you learn the technical skills that will allow you to rise to that challenge. The unique blend of technical skills you develop in our college matched with Miami University's national reputation as a liberal arts institution focused on undergraduate teaching will serve you well.
I hope you will spend some time learning about faculty research, facilities and curriculum that makes our College of Engineering and Computing one of the nation's best engineering and computing programs ensuring the continued success of our graduates (96.1% finding full-time work or graduate program acceptance after graduation) and alumni (Miami is ranked 40th nationally among public universities for mid-career pay of alumni who hold a bachelor's degree). Students services and professional organizations including our emphasis on Socially Engaged Engineering and Computing and the Lockheed Martin Leadership Institute ensure that our graduates are prepared to lead the world to make it a better place for future generations. Our alumni include several CEOs and graduates who have reached the pinnacle of their careers. I am personally committed to recruiting and retaining a more diverse student body while creating an inclusive and equitable environment where students, faculty and staff from diverse backgrounds can thrive.
Our faculty are teacher-scholars who employ innovative and dynamic teaching methods to excite and motivate students while engaged in world class research funded by prestigious federal and state agencies as well as industry. Research is vertically integrated with undergraduate students working side by side with graduate students and faculty resulting in several of our students winning prestigious fellowships such as the Goldwater Scholarship, Fulbright, and Astronaut Scholars. We also pride ourselves on nurturing faculty and students' entrepreneurial spirit by encouraging technology commercialization and collaboration with the StartupMiamiOH Digital Innovation Program and the Interactive Media studies program in the Department of Emerging Technology in Business and Design.
I look forward to interacting with you as we forge our way into future. Together I know we will create a better and bright future.
With Love and Honor,
Beena Sukumaran