Miami students take part in Grace Hopper Celebration of Women in Computing
Twelve Miami students recently traveled to Orlando, FL to attend Grace Hopper Celebration, a three-day conference where they were able to gather with other women in computing and participate in a variety of presentations, collaborative proposals and networking opportunities.
Miami students take part in Grace Hopper Celebration of Women in Computing
By Gabby Benedict, CEC Student Intern
Twelve Miami University students recently attended Grace Hopper Celebration (GHC), a virtual and in-person conference that brought together women in computing. 
At the September conference, eight undergraduates and four graduates from Miami experienced and participated in the expo's many opportunities, such as participating in over 150 interviews that ranged from behavioral, technical and one-on-one. Students attended 25 different sessions about a variety of topics, which were led by industry professionals with perspectives from other women in computing.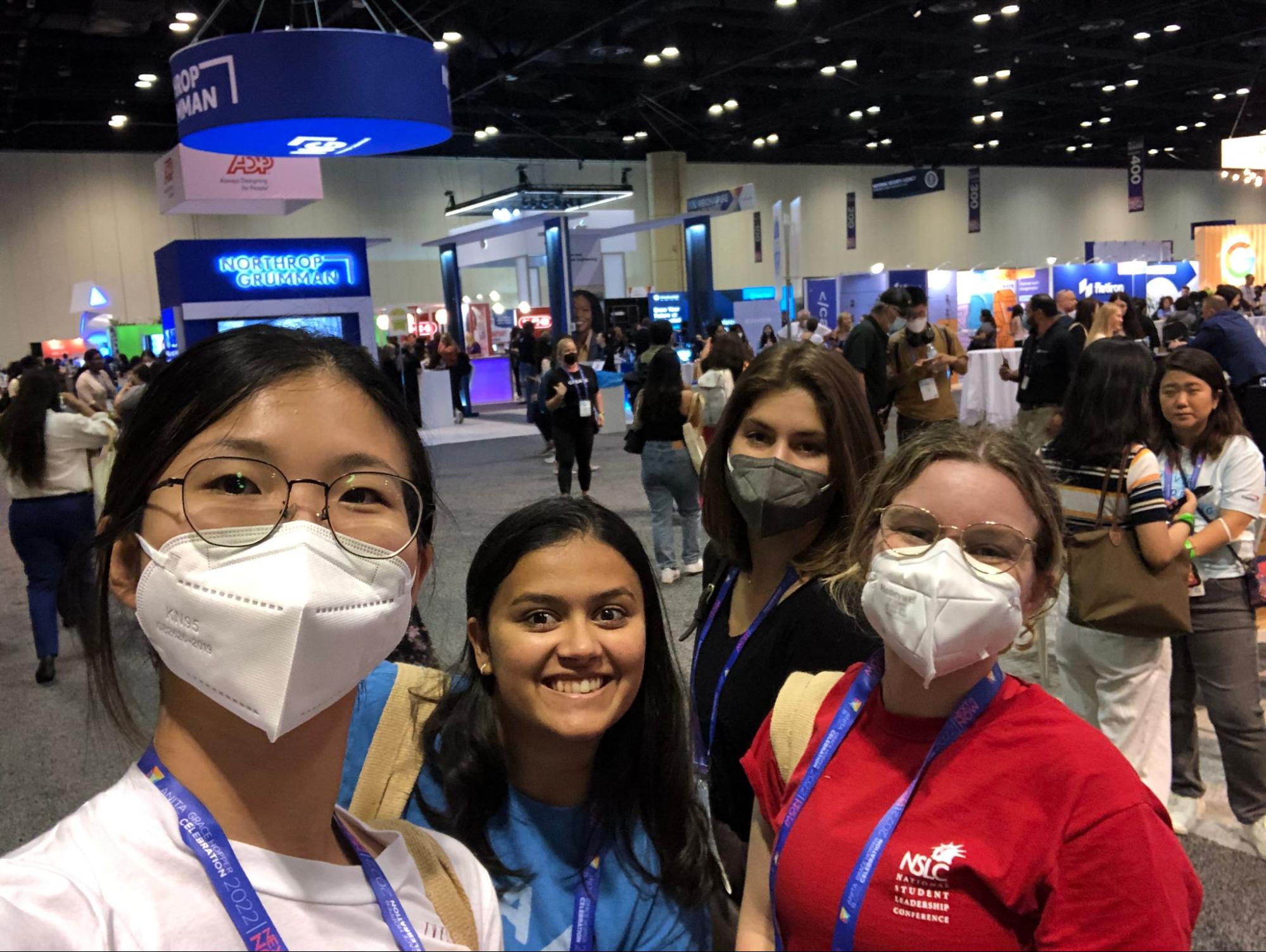 When preparing for the conference, students updated their resumes prior to the convention and went with a list of sponsoring companies that they'd be the most interested in interviewing and networking with. Some of the companies students interviewed with included Home Depot, Bank of America, Nike, American Express, Arcadia, and many more.
"A lot of companies already had their interview slots filled and told me they'll reach out after the conference. So if you're really interested in a company, meet with them first," said Sakshi Shah, an undergraduate student who received an offer at the convention.
Throughout the convention, students had the chance to network with companies that they could potentially work for in upcoming years. This year, Miami's students received nine job offers and accepted three while in attendance and will continue to receive offers and interviews post-conference.
Some students who attended got the opportunity to go to an all-inclusive experience at Universal's Harry Potter World through Bank of America, where they met with powerful women and learned more about the bank from the employees who went with them.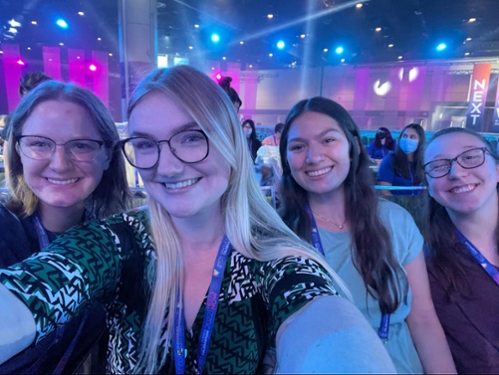 "I recommend networking with companies [at the convention], but don't forget to connect with peers and colleagues! Whether you're waiting in line, passing time right before an interview, or chatting in the hotel lobby, those serendipitous interactions with the various accomplished women I met are some of the memories I'll remember and treasure most," said undergraduate student Sophia Staudt.
This valuable student experience wouldn't be possible without the help and sponsorship of Dean Beena Sukumaran, Dr. Eric Bachmann, the Miami University Center For Career Exploration & Success and Nationwide.