DEI Syllabus Statements: Reflection and Planning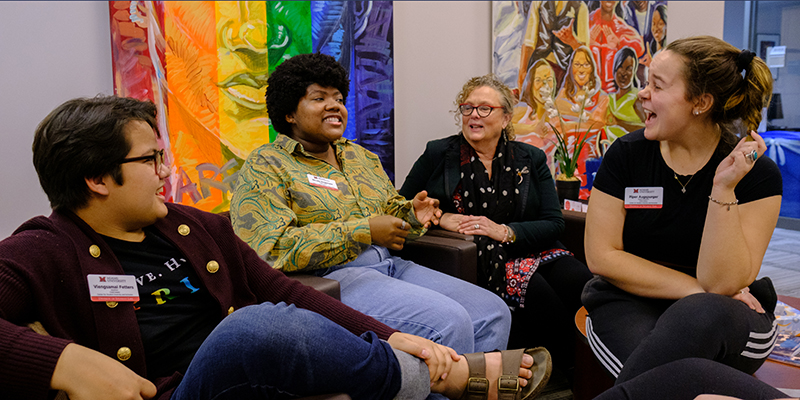 Jumpstart your DEI reflection and planning.
Start by answering some key questions and examining some sample statements. Next, explore the rest of this page, including the references.
Infuse DEI into your course and syllabus planning.
This useful guide is organized around eight considerations about pedagogy and syllabus development to support instructors in their DEI efforts.
Include a Diversity Statement in your syllabus.
Components of a Diversity Statement (excerpted from Fuentes et. al. [2021]):
a proclamation of respect for diversity
an inclusive list of relevant dimensions of diversity to your discipline and course
an explicit valuing of diverse perspectives
expectations with respect to classroom climate and behavior
a statement that micro- and macroaggressions will be addressed and used as teaching moments
an acknowledgment of inequities in society, education, or one's field specifically
relevant student resources as an indication of ways that diversity enhances learning
an acknowledgment of how a diversity statement aligns with one's teaching philosophy
Access targeted references.
Brown University's Harriet W. Sheridan Center for Teaching and Learning
Eberly Center at Carnegie Mellon University
Fuentes, M.A., Zelaya, D. G., & Madsen, J. W. (2021). Rethinking the course syllabus: Considerations for promoting equity, diversity, and inclusion. Teaching of Psychology, 48(1), 69-79.
Sciame-Giesecke, S., Roden, D., & Parkison, K. (2009). Infusing diversity into the curriculum: What are faculty members actually doing?, Journal of Diversity in Higher Education, 2(3), 156-165.
Whitaker, M. (2020, November 24). Five don'ts in writing your DEI statement. The Chronicle of Higher Education.