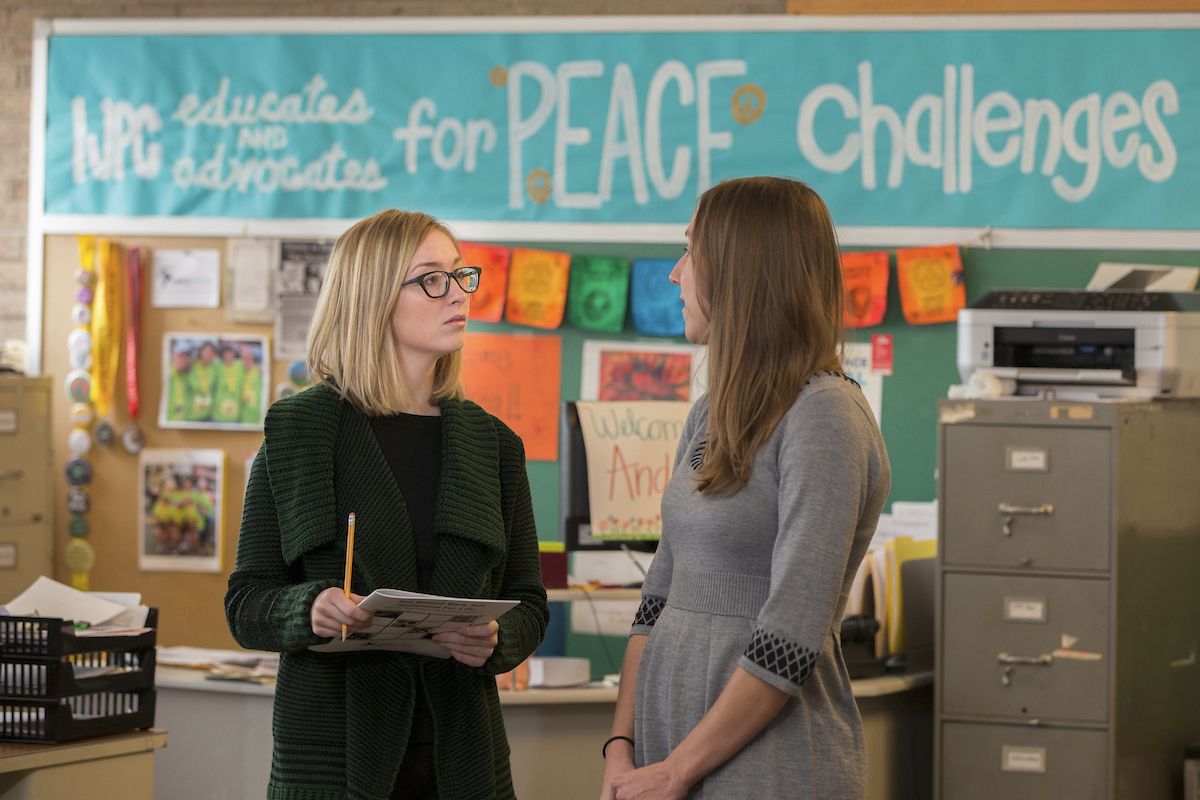 Miami's Master of Social Work degree provides high value to both Ohio and non-Ohio residents. Learn to ethically respond to the complex needs of individuals, families, groups, organizations, and communities from a family-centered, social justice orientation, while preparing to work in diverse settings in various roles with children, youth, adults, and families. Graduates of our accredited program are eligible for social work licensure in all 50 states.
Quick Degree Facts
Rolling
Admission Application Process
12 Months
MSW Full-Time Advanced Standing Program of Study
24 Months
MSW Full-Time Traditional Program of Study
A Great Opportunity to Make an Even Greater Difference
Miami's MSW prepares you to join a growing field where your contributions can directly impact your community, touching lives and rippling out across generations and beyond borders. The Bureau of Labor Statistics projects a 12% growth in overall employment for social work from 2020 to 2030, which outpaces the overall average across all occupations.
Projected demand is even higher for healthcare social workers (14%) and mental health and substance abuse social work jobs (17%). Clinically trained social workers now provide 60% of mental health services in the U.S.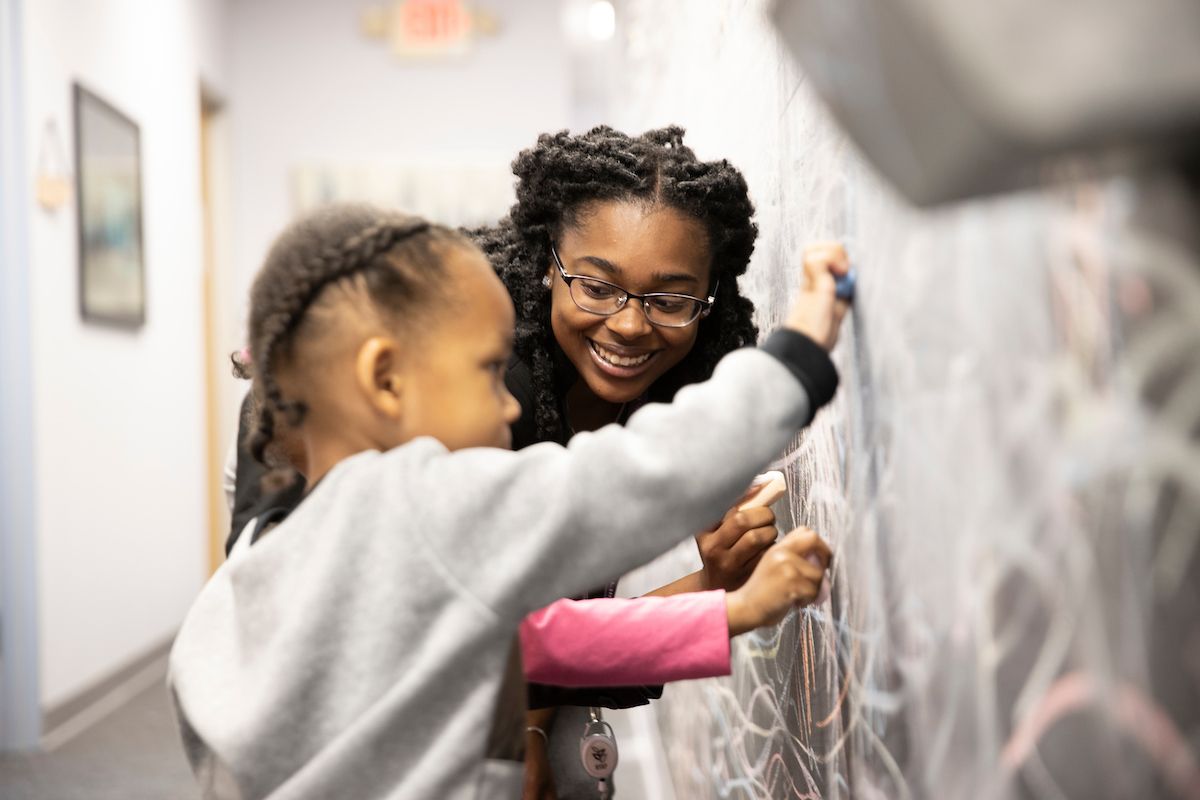 MSW and Combined Degree Programs
The program's curriculum provides a mixture of courses to develop skills in working directly with clients, families, organizations, and communities, as well as research-based courses aimed to support students learning how read and understand research articles.
Combined degree programs allow highly qualified students to pursue a Bachelor's and Master's degree simultaneously. Students considering the combined option should seek advice from the MSW director before the last undergraduate semester, ideally in sophomore or junior year.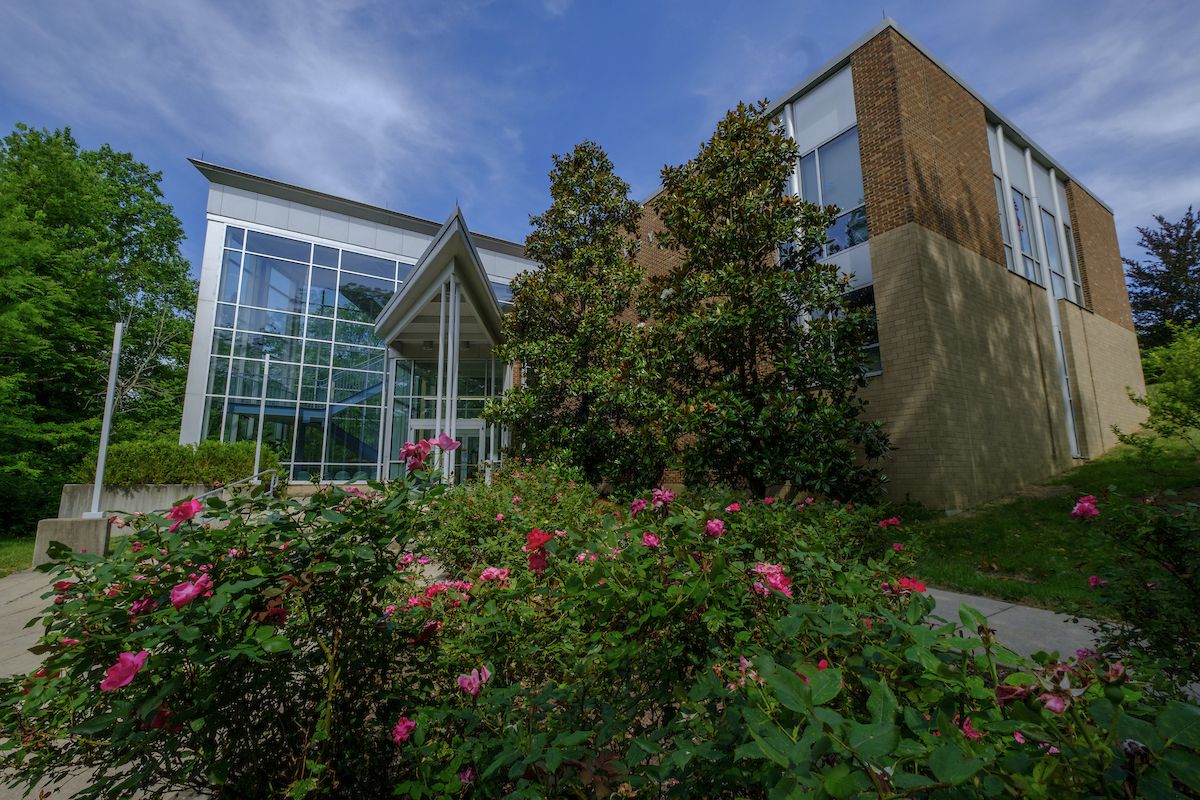 An Affordable, Quality Education with a Hybrid Convenience
Miami's MSW program features a flat tuition rate that is among the most affordable compared to other public universities in Ohio. The tuition rate for students in the graduate degree in social work program does not follow the standard graduate tuition rates. As a student in this program, the per credit hour rate is $700 (with no hidden fees), regardless of where you live (Ohio resident, non-Ohio resident or international). This means you'll earn a prestigious degree and still graduate with less loan debt than the national average.
The hybrid courses are held online and in-person at both the Miami Oxford campus and the Miami Middletown campus, providing choice and convenience to meet our diverse students' needs.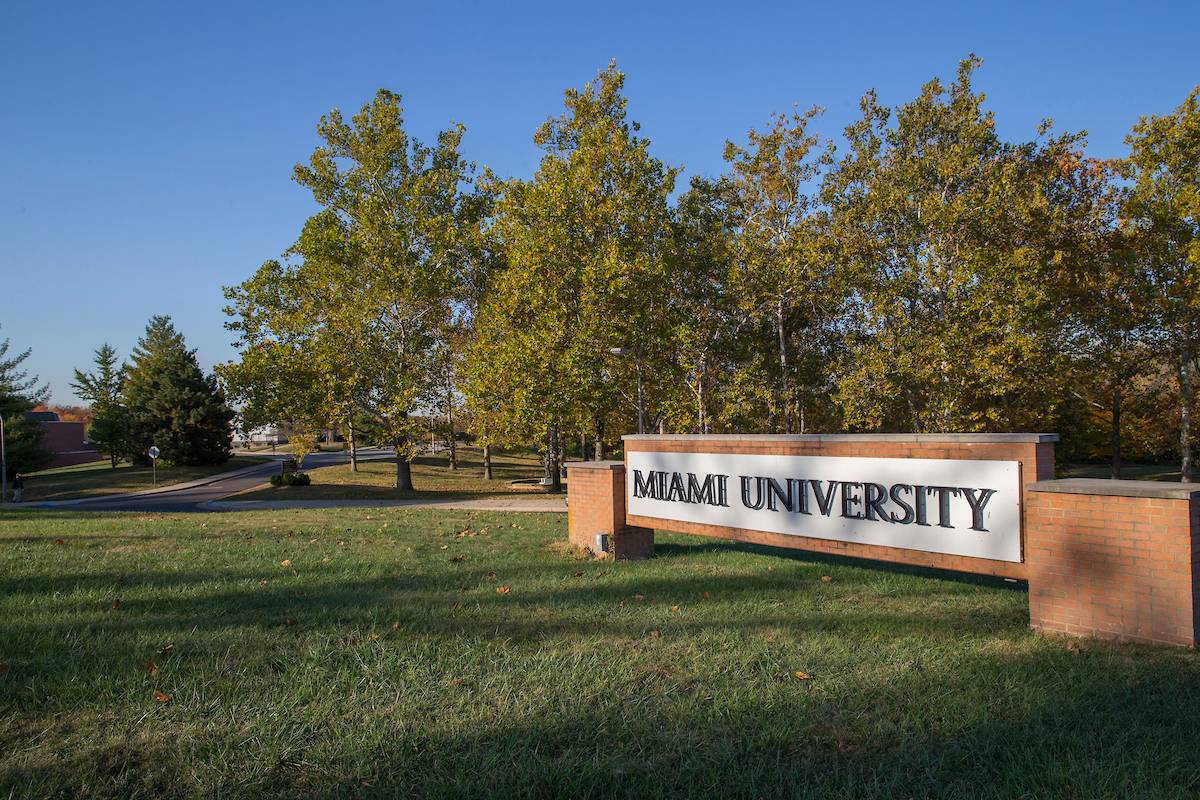 Connecting with Communities through Field Education
Our program is supported by nearly 100 field sites across Butler County, Cincinnati, and Dayton. Considered the "signature pedagogy" by the Council on Social Work Education, our diverse and exciting field partnerships match you with an agency and supervisor who will guide your development, build your skills, and provide learning experiences aligned with your personal goals.
You'll work directly with the Field Education Director to identify the agencies that interest you and secure your placement. You'll then interview interview at several field agencies and ultimately be matched.
In 2021, 100% of our students were rated as competent by their Field Instructors!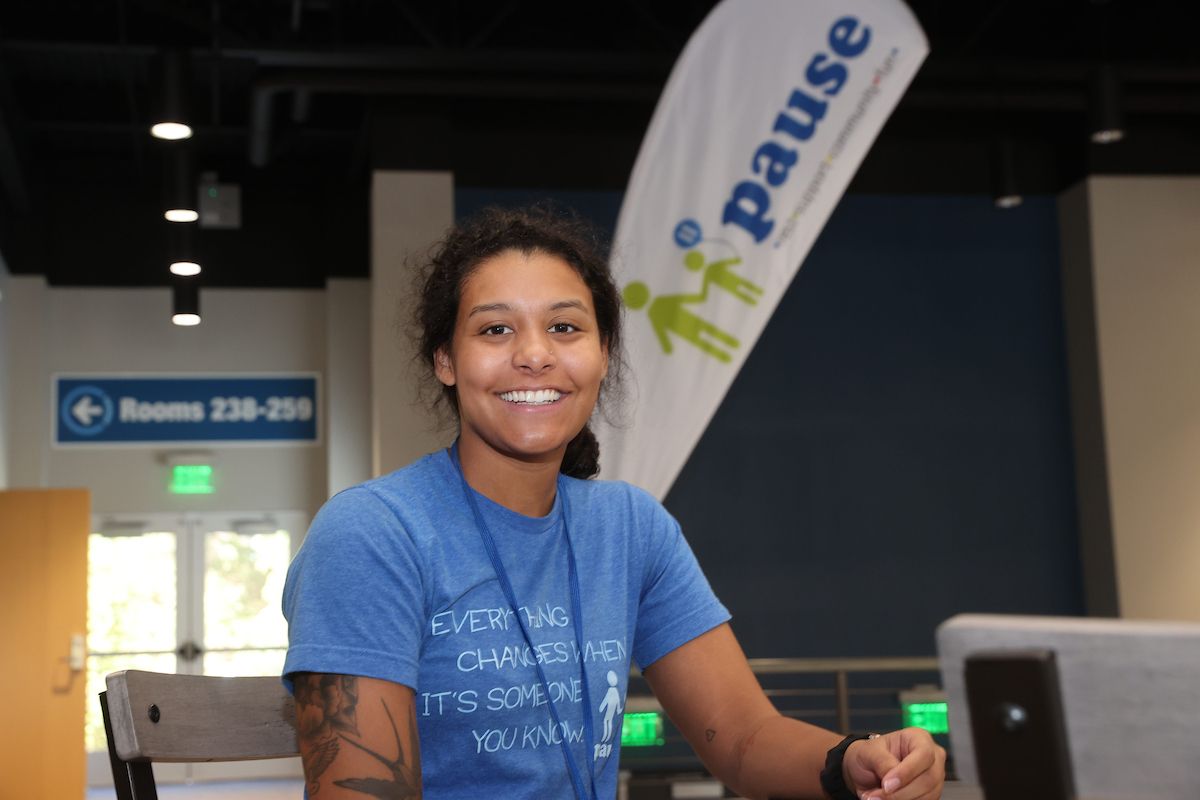 School-Based Mental Health MSW Program
Designed for students pursuing a Master of Social Work Degree at Miami University, this program provides financial assistance to participants as they provide quality behavioral health services to K-12 students in Dayton and Hamilton, Ohio.
Experience
Gain first-hand experience in an internship setting supporting K-12students in Dayton Public Schools, Hamilton City School District, or Northridge Local Schools.
Scholarship
$4,000 scholarship and a $4,500 internship field placement subsidy per semester of field placement.
Program
Our program offers full-time and part-time options, with a combination of online and hybrid courses, to help students balance school, field, and other responsibilities.
What our graduates are saying:
Mike Balsley, U.S. Air Forice Veteran, '21
Every single one of my professors in Miami's social work program has a desire and a passion for making their students successful. They go above and beyond to make sure we attain those goals.
Elizabeth Burnett, '17
Miami's Master's in Social Work program led me to my career in medical social work. I did not initially see myself working in a hospital setting, but during my internship at Cincinnati Children's Hospital Medical Center I discovered how much I loved being here! I would not be where I am today without the encouragement and support from the program's staff and the opportunities the MASW program offered me.
The relationships with my peers were very helpful and the field courses were very enjoyable. Every part of Miami's social work program - even the research - has been applicable and will enhance my career.
Application Requirements
Baccalaureate degree from an accredited institution (with a recommended 3.0 GPA)
Transcripts from each previous university attended
Resume/CV
Personal statement
$50 application fee
No GRE, or letters of recommendation required
Personal Statement
This statement should be 600 to 750 words in length and should include:
A discussion of why you are interested in obtaining an M.S.W degree.
A description of your academic background, employment, volunteer activities, and other accomplishments related to social work.
An explanation of how the MSW program will help you achieve your professional goals.
Graduate Committee
The Graduate Committee will evaluate your application once your application is complete. Only then can our committee make a recommendation regarding an applicant's admission. Decisions and official notices of admission will come via email from Miami University's Graduate School. 
What Our Committee Considers:
Previous academic work in social work or related areas
Potential to successfully complete graduate work
Commitment to the social work profession
Congruency between applicant's professional goals as well as our program's teaching and research emphases
Funding and Awards
To support student success, there are various funding opportunities for the Master of Social Work graduate students. The tuition rate for students in the graduate degree in social work program does not follow the standard graduate tuition rates. As a student in this program, the per credit hour rate is $700, regardless of where you live (Ohio resident, non-Ohio resident, or international).
Since this program does not follow the standard graduate tuition rate, students are not eligible for some university funding opportunities, such as a grant-in-aid, graduate assistantships (if externally funded), or the TEAM scholarship. Students may be eligible for other scholarships, financial assistance, or on-campus employment opportunities. 
For more information, please contact MSW@miamioh.edu.
Tuition waiver and stipend, must be 100% funded by external grant or employer.
Scholarships/stipends for US citizens/residents who are interested in providing mental health services to children in K-12 schools; internships must be completed in K-12 public schools in the Hamilton or Dayton area
Great Minds Fellowship
Scholarships/stipends for students who are Ohio residents who commit to interning at approved community behavioral health centers (CBHCs) in Ohio.
Selected based on a faculty nomination letter.
Full-time Miami University employees (and their dependents) are eligible for tuition waiver
60%
of Mental Health Services are Provided by Social Workers
Bureau of Labor Statistics
Begin Your Journey Toward a Master of Social Work Degree
Apply Now
Miami Student Experience
As a student in a Miami graduate degree program, you'll have the academic support you need to be successful, as well as the technical support and assistance with cost and aid you may need along the way.
Admission
We're here to help you start, navigate, or complete the process of applying to a graduate program or online certificate.
Cost and Aid
Educating yourself about funding opportunities, loan debt, and managing your financial aid are key factors in securing financial wellness.
Military and Veteran
Get help using your tuition assistance or other benefits to support your graduate degree.
Social Work
210 East Spring Street
101A McGuffey Hall
Oxford, OH 45056