Student Organizations and Leadership Opportunities
Define your Farmer experience! Today's global and competitive job market demands that schools of business prepare their students to be dynamic leaders, great communicators, skilled collaborators and bold visionaries. Active and engaged learning starts in the classroom but students must continuously sharpen and practice these skills.
In the Farmer School, student organizations provide the perfect place where students can lead teams, communicate with members and problem-solve. FSB challenges our students to actively participate in one of our 25 organizations and 5 honorary societies. Employers expect students to be actively engaged in student organizations and extra-curricular activities. In fact, many organizations host employer functions and activities specifically for and with our clubs!
We believe that we gain valuable life skills learning, living and working with people with different cultures, viewpoints and lifestyles. As our students graduate and join an increasingly global workforce, this appreciation for individuals as individuals will better equip them to succeed and will create new communities that celebrate diversity.
noshow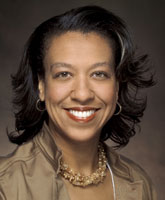 Michelle Thomas
Director of Business Organizations and Diversity
1022H FSB
513-529-4236
thomasm@miamioh.edu
The Accounting Association is a business organization for students majoring, minoring, or simply interested in Accounting at FSB. The organization allows students who are not currently members of Beta Alpha Psi and other organizations to learn what opportunities are available in the field. The Accounting Association also holds informational events to learn more about careers, credentials, and other important accounting related topics. The organization filters members with a major or minor in Accounting, Finance and/or ISA into Beta Alpha Psi who may not yet be eligible to join. This allows members to attend elite BAP meetings with top firms and companies in the Accounting/Finance/ISA fields prior to being full BAP members.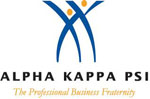 Alpha Kappa Psi is the oldest and largest professional business fraternity. With chapters across the world, AKPsi provides an international network of business leaders. Alpha Kappa Psi is comprised of 14 different committees that provide professional opportunities to our 130 brothers, preparing them to become the next generation of business leaders. Our committees include a student managed stock portfolio as well as a student run consulting firm, East Bridge Consultancy. Alpha Kappa Psi members actively learn about business issues and professionalism while participating in brotherhood events and philanthropic endeavors. Activities include professional speakers and events, fundraisers, and community outreach.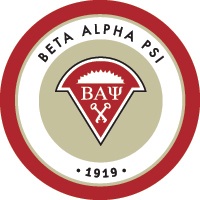 This national honorary organization gives accountancy, finance, and ISA majors opportunities to learn about accounting and related professions. The Miami chapter's activities include early entrance to Meet the Firms, professional meetings with accounting practitioners, etiquette dinners, mock interviews, and service projects. Social events enable student members to mix informally with faculty members and practitioners. Eligibility for membership is based on overall grade point average as well as the successful completion of a certain number of hours in major courses. The organization meets weekly for professional development and community service activities. 
Business Student Advisory Council

BSAC is a student organization that works with the Dean and the students in the Farmer School of Business to open avenues of communication. Membership is composed of business students selected at large. BSAC coordinates and supports the activities of student business organizations so that they can best serve students.
China-America Business Organization (CABO)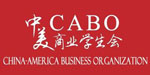 The China-America Business organization (CABO) at Miami University is a business social and cultural organization for all students who share a common vision in connecting Miami University to China by building a better highway to success. CABO strives to improve the ability of its members to succeed in international businesses by providing them with a networking platform to help them increase communication between pan- Chinese and American students with business professionals. CABO's goal is to help create job opportunities and build long lasting relationships both in China, in the U.S. and by integrating Western and Chinese culture together. In essence, CABO connects students for the future through development, networking, ethics leadership, cooperation and knowledge. 
The Miami University Commercial Banking Club seeks to provide members with professional development, industry knowledge, related experiences and a network of Commercial Banking professionals, to establish a keen understanding of the commercial banking industry. MUCBC is focused on preparing the next generation of Commercial Bankers to succeed in one of the largest and most prominent industries in the world and works with our corporate partners to provide the educational tools and resources needed to accomplish success.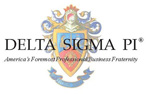 Delta Sigma Pi is a co-ed professional fraternity that fosters the study of business and promotes professionalism, networking, and service. With an alumni base of almost 300,000 business professionals, DSP offers a strong international network for its members to connect with. The chapter also hosts speakers and business professionals from many different industries, and undertakes charitable activities in partnership with national and local organizations.
Members of the Economics Club learn how economic events can shape the world around them. Open to all students, club membership is a good way to have fun and increase one's understanding of economics and related disciplines. Activities include student-faculty picnics, lunch talks with faculty from various departments, and trips to institutions where students can observe the application of economics in a business setting. 
Farmer School of Business Ambassador Program
The Farmer School of Business Ambassador Program supports the university and school recruitment efforts by providing first-hand insight on student life and programs.  This includes meeting with students and parents in conjunction with Farmer School staff and leading building tours.  Ambassadors also participate in University and FSB events (Make It Miami, Direct admit, and Family Weekend open Houses, for example) and contribute to External Relations efforts.  
The Finance Association is a professional organization that offers a variety of activities: company visits to financial institutions, investment firms, and other major corporations in the Cincinnati-Dayton area; speakers on career and educational opportunities in the field of finance; peer guidance in selected courses and areas of concentration; and student-faculty social events. All majors are welcome.
First Miami University Student & Alumni Federal Credit Union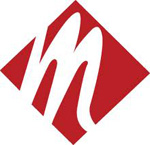 The only financial institution located on Miami University's Oxford Campus. Founded in 1988 by a group of Miami Students, First Miami began as a cost-effective alternative to Oxford's Uptown banking options. Today, First Miami is one of only two completely student-run credit unions in the nation and maintains an asset base averaging roughly one million dollars.  Our internships give you hands on business experience from day one. Whether you're interested in investment banking, marketing or auditing, we have a place for you. First Miami is an entirely volunteer, student-run financial institution--by students, for students--from the Chief Executive Officer to the daily tellers.  After completing a five-week training program in which interns learn about First Miami's history and how to complete basic tasks and transactions, new interns typically begin working as tellers. Interns may advance to higher positions based upon ambition, knowledge, and superior customer service after working as a teller. After training, interns are able to join a variety of different committees, including: Loans, Credit Cards, Operations, Auditing, Accounting/Finance, Marketing, and Member Services.  Many of our interns have used the internship to gain paid summer internships which frequently result in job offers.  As our graduates get jobs, they tell us that their First Miami experience was extremely valuable in the process. 
FOREX Club is an organization dedicated to educating students on the foreign exchange market. The club holds weekly meetings to analyze market activity. In our meetings, the club researches how exchange rates are affected, trading strategies, and derivatives that utilize the FOREX market.
Inclusive to all majors and backgrounds, Futures in Retail promotes the professional development for ambitious students who want to grow their network in the retail industry. Our organization is a National Retail Federation Student Association, which connects us to companies and schools across the country. As a member of Futures in Retail, you will learn from Miami alumnae in the industry and students' internship experiences. Establishing connections for future careers and enriching Miami's retail oriented programs such as fashion, marketing, technology, supply chain, strategic communications, finance and accounting are among our highest priorities.
Global Brigades is a branch of a national volunteer organization dedicated to helping developing Countries in a variety of disciplines. Student teams travel to international destinations, where they provide consulting and investment guidance designed to create sustainable economic initiatives. 
Igoodea Creative Solutions
An organization dedicated to developing the creative skill sets of students. Our members leverage an array of organizational resources to build their network, develop personal project processes, gain client experience, explore creative problem solving techniques, and define themselves as young business professionals. We believe in curiosity, work ethic, learning from failures, teamwork, and creative personal expression. Igoodea Creatives customize their experiences to not just learn it, but to live it! 
Information Systems and Analytics Organization
Our goal is to build a network of ISA students who will be able to collaborate with each other for academic and extra-curricular purposes with the ultimate goal of developing skills that will help them in their future courses, internships, and careers.
International Student Advisory Council (ISAC)
International Student Advisory Council (ISAC) serves the needs of international students within Farmer School of Business (FSB). Its intent is to help FSB international students utilize the resources to achieve both their academic and professional goals. The council works closely with the faculty to provide the students with resources and information by organizing workshops and events. 
Information Systems Audit and Control Association (ISACA)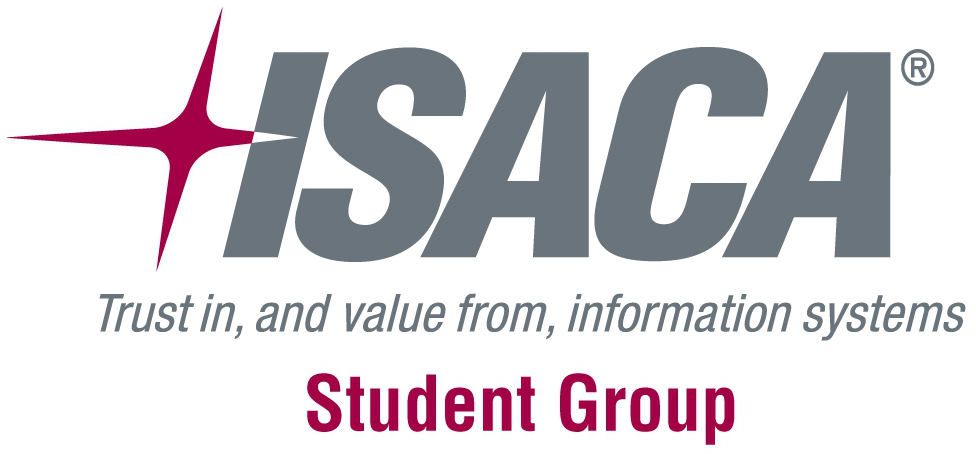 ISACA (pronounced eye-sah-kuh) is affiliated with the Greater Cincinnati Chapter of the Information Systems Audit and Control Association. The Mission of Miami's ISACA student affiliation is to connect students with information and opportunities in the MIS and auditing fields. Membership is open to anyone interested, and primarily involves invitation and attendance to ISACA's networking and panel events. Though open to all majors, ISACA is aimed primarily at students majoring or minoring in Information Systems, Analytics/Decision Sciences, Computer Science, and Accounting. 
Miami Advertising Club (MAD)

Miami Advertising exists to provide members with experience, knowledge, and a skill set necessary to be successful in the field of advertising. We wish to create networking opportunities for members to learn from and build relationships with successful advertising professionals. We hope to create an attraction for advertising agencies to recruit at Miami University as a result of the reputation for the caliber of professionals that this organization produces. 
Miami Asset Management teaches fundamental stock basics, diverse portfolio positioning, advanced options trading, and so many other tools perfect for any student of business. Our club implements comprehensive intrinsic and relative modeling methods to evaluate companies for our portfolio. We operate as a self-managed, democratic mutual fund. Trading simulations with fake money don't yield the same informational benefits!  Members have the choice to invest their own money and buy shares of the fund. Through pitching and investing in stocks throughout their semesters in the club, members observe their shares grow in value and sell their shares upon graduation. As they depart Miami, they are left with an excellent return on investment, and the compounding gift of knowledge. 

Miami Business Consulting

Miami Business Consulting (MBC) provides its members with hands-on consulting experience with actual business clients in a real-world setting. Project teams work side- by-side with clients to develop IT systems and address other business needs. Assignments enable MBC members to develop consulting, project management, and technology skills that build on what they have learned in the classroom, while its clients gain well designed systems or business knowledge free of charge. 
Miami Business Enterprises (MBE)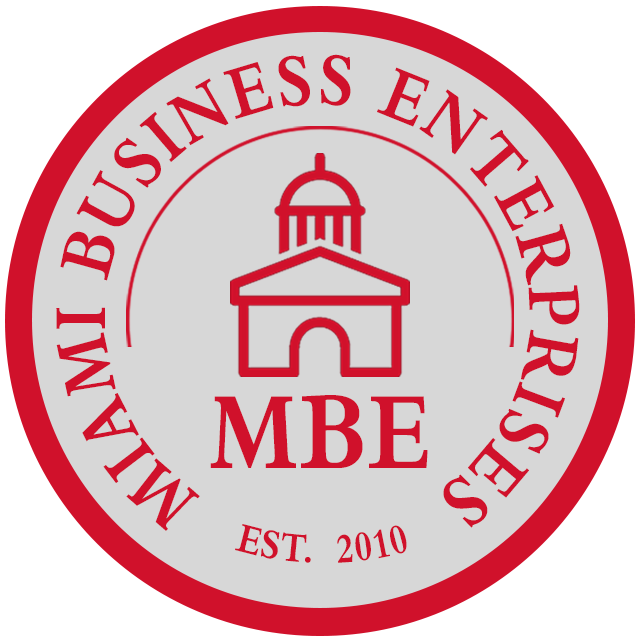 MBE is a business organization that offers exciting and challenging experiences related to the marketing profession. Its major goal is to supplement the education received in the classroom by providing hands-on experiences, offering a variety of leadership positions, and identifying and attaining careers in marketing and allied fields for our members. There are no requirements for membership. 
Miami University Fashion & Design
Miami University Fashion & Design (MUF&D), Miami University's largest student organization with over 650 members. We provide members with real-world experience and professional and creative development opportunities through our six committees and 40+ annual events. MUF&D is most known for the largest fashion show in the nation that is completely student-run and draws in an audience of over 1,100. Please reach out to Melissa Murphy, President of MUF&D, for more information.
Miami Management and Leadership
Miami Management & Leadership works with students to develop and strengthen leadership skills, focusing on the importance of human resource management. We welcome all students, regardless of major or GPA, to join to improve managerial skills for future careers.
Miami University Investment Banking Club
The Miami University Investment Banking Club seeks to provide students an opportunity to gain exposure to the world of Wall Street. The club fosters supplemental learning in the areas of asset management and investment banking. Members gain experience on pitching stocks, due diligence, and investment banking valuation techniques. On a monthly basis, speakers from investment banks on Wall Street come and present to the group on the financial industry and network with members. Membership is open to students who are pursuing finance or accounting degrees and have a strong desire to pursue a career on Wall Street. Potential members will go through an interview process to gain acceptance into the club. 
Miami University Private Equity Club
Miami University Private Equity Club is a new organization on campus focused on three aspects of Private Equity. 1. Education: To heighten members' understanding of private equity through training, "hands on" casework, competitions, and speakers. 2. Career preparation and placement: To introduce members to professionals in the industry by hosting speakers. Preparing members with the skills requires to become employed in the industry and excel in their careers.  3. Network: To aid members in building networks with fellow students within the club, alumni and private equity firms. 
Miami University Real Estate Club
The Miami University Real Estate Club is organized to provide Miami students with opportunities in commercial real estate by providing its members with hands-on education and resources to achieve real world experience.  We focus on education through teaching, discussion, and professional speakers. 
Miami Value Investing Club (MVIC)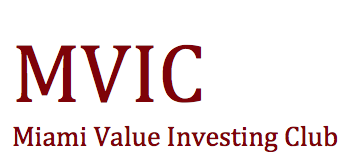 The Miami Value Investing Club focuses on the principles behind value investing in the world of portfolio management. We study the wise words of proclaimed value investors to develop an investing style of our own. As a part of this club, you will attend weekly meetings where you will review readings from The Intelligent Investor by Benjamin Graham, Berkshire Hathaway Annual Letters authored by Warren Buffett, along with annual reports of publicly traded companies. The culmination of the club's work throughout the year comes in the form of an equity research packet that is distributed to professionals in the investment management space every Spring. 
Miami University Women in Business (MUWIB)

MUWIB seeks to unite, enable and inspire women in their efforts to achieve business excellence through education and experience. MUWIB provides its members superior career and learning opportunities through a variety of workshops, speakers, and philanthropic initiatives. 
Multicultural Business Association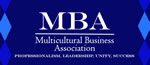 MBA is an informal support network established in the Farmer School to encourage multicultural students to participate and take advantage of the resources and services available to all students. Students are introduced to department chairs, faculty, academic advisors, and other staff. MBSN has established a Mentor/Mentee program assigning upper class business majors to pre-business students to facilitate pre-business student advancement into the Farmer School. A steering committee regularly meets and plans information sessions on topics that include scheduling classes, interviewing, e-mail and Internet use, business dress and conversation, team building and other information useful in negotiating a successful Miami career. 
National Association of Black Accountants (NABA)
The mission of NABA, Inc. is to address the professional needs of its members and to build leaders that shape the future of the accounting and finance profession with an unfaltering commitment to inspire the same in their successors. The Association shall unite through membership accountants, finance and business related professionals and students who have similar interests and ideals, are committed to professional and academic excellence, possess a sense of professional and civic responsibility, and are concerned with enhancing opportunities for minorities in the accounting, finance and business related professions. 
Nourish International believes that business can be a powerful tool for creating opportunity and seek to use markets when possible to produce sustainable wealth and possibility for both our communities and communities abroad. This past year we won the most improved student organization award and through our ventures we raised the most money out of every Nourish chapter in the country. Apply your business skills and knowledge to a nonprofit student-run social entrepreneurship making a lasting impact on extreme poverty.
Phi Chi Theta is Miami University's newest co-ed professional business and economics fraternity, formed in 2013 by eighty three ambitious student leaders. Our three pillars concentrate on professional development, philanthropic outreach and camaraderie . Our organization has an international focus which allows us to look at the influence of globalization in the business world today. We are devoted to helping our members develop as professional individuals, while also creating lifelong friendships.
Phi Gamma Nu
Phi Gamma Nu is a woman founded, co-ed business organization beginning its first year at Miami University in 2020. As one of the largest business fraternities in the United States, we are dedicated not only to the business world but to the full formation of every individual member of our organization. It is insurmountable to us that our members leave Miami with both business-related skills and a rationally formed conscious life. The organization is open to all majors and minors and cultivates professional behavior in its members through activities such as resume critiques, professional speakers, and mock interviews.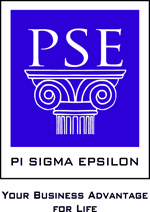 Pi Sigma Epsilon (PSE) is one of the four professional business fraternities at Miami with an emphasis on marketing and sales. While we are a business fraternity, we are accepting of all majors across the University. PSE strives to be the premier professional business organization on campus in which its members have the opportunity to experience client- based projects, executive speakers, networking events, social activities and so much more. PSE here at Miami has won the Lewis F. Gordon, Top Gold Chapter across the entire nation 12 of the past 17 years, including the last 3 years in a row. We make it a mission to grow our members' professional and personal development, enhance their college experience, and help them find a feeling of self discovery.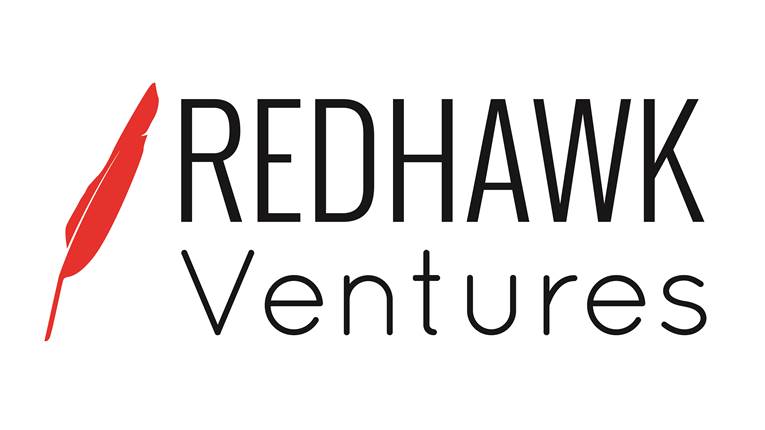 Affiliated with the Page Center for Entrepreneurship, Redhawk Ventures (previously Miami University Student Venture Fund) is a completely student-led venture capital organization. Redhawk Ventures is comprised of students from a diverse array of majors who are committed to supporting student and alumni startups. Redhawk Ventures provides advisory services and funding to grow young business from the earliest stages of idea generation onward. Members of Redhawk Ventures attain practical knowledge of the funding process through establishing funding criteria and actual allocation of capital in the range of $1,000–$30,000. 
Supply Chain Management Association
This student organization is affiliated with four of the leading professional development organizations supporting the field of supply chain management: The Institute for Supply Management (ISM) , The Association for Operations Management (APICS), the Warehousing Education and Research Council (WERC) and the Council for Supply Chain Management Professionals (CSCMP). Members become student affiliates of all three organizations. The group sponsors tours, speakers, social gatherings, and placement activities. All majors are welcome, from first year students to graduate students.  
TAMID Group is an apolitical and areligious business organization focused on international consulting and investing. TAMID provides experiential learning opportunities for business students through real consulting opportunities with Israeli companies and the opportunity to manage an Israel-focused investment fund. Founded in 2008, TAMID now has chapters on 41 campuses throughout the United States, one in Israel, one in Shanghai and several more opening each year.
Toastmasters International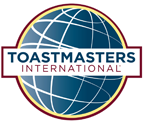 Toastmasters International enables business professionals to practice and strengthen their communication skills. Members of the Miami Masters chapter increase their self-confidence by becoming better listeners, improving their presentation skills, and building their ability to motivate and persuade.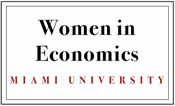 Women in Economics is a professional organization created to equip women with the tools necessary to seize their talent and further their Economic interests. We put particular emphasis on career development by hosting workshops, exclusive recruiting events, as well as career exposes. Our primary goal is helping women within the Economics major find career direction, develop professional networks, achieve ambitious career goals, as well as showcase the benefits of an Economics degree to undecided majors.
We are a diverse group of highly motivated and intelligent women pursing an interest within the finance industry post college. We strive to inspire our fellow peers and provide our member with the confidence and knowledge to be successful.