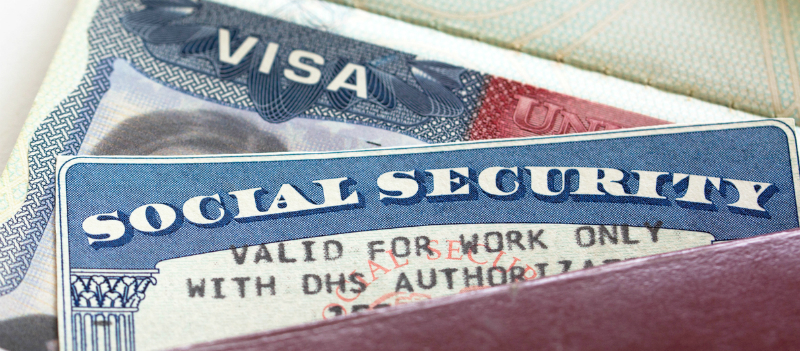 How to Apply for a Social Security Number
Current Miami F-1 or J-1 Students
Be registered at Miami full-time

Undergraduate students: 12 credits
Graduate students: 9 credits

Be employed or have an offer of employment

If you are not currently employed, you may search for on campus jobs at Student Employment.
Current J-1 Scholars
J-1 scholars who are in the Professor or Research Scholar category are eligible for an SSN, even if they are not employed by Miami University. Note that it should not be necessary to apply for an SSN if you are not employed, but you are eligible to do so if you wish. In reviewing the application materials below, note that scholars do not need the ISSS Letter of Eligibility.
Submit an online Social Security Number application, then take the documents listed below to a Social Security office within 45 days of submitting your form.
Open and follow these detailed

 

SSN Application instructions

 

to answer the questions.
Your Social Security Number card will be mailed to the Mailing Address you enter in your online application. Be sure that you will be able to receive mail at that address for the 2-4 week period it will take to process your card.
The Social Security Administration requires the following items in order to apply for a Social Security Number:
Valid Passport
Visa (Exception: students from Canada and Bermuda are not required to have a visa)
Entry stamp in passport and

 

I-94 information.
Current I-20 or DS-2019
Job Offer Letter from Miami (include the following depending on type of job)

Hourly On-Campus Positions

Aramark (Miami University Dining Service Provider): 

Employment Details Letter received by email with subject line "Aramark Offer Letter" from system@successfactors.com or in-person from Shriver 207. Aramark's office hours are Monday 2-5pm, Tuesday 9am-12pm, and Friday 9am-12pm (if changed, check office door for new hours)

Pay stub from Aramark

Non-Aramark:

Confirmation of Student Appointment Letter, available in-person from the Payroll office located in 15 Roudebush Hall. Regional students, please contact our office and we will help you obtain the needed document. This confirmation form must be completed by your supervisor after receipt.

Graduate Assistantship

Assistantship contract with start date. Your assistantship contract is sent by email from Academic Personnel to your Miami email.

ISSS Letter of Eligibility (required only for students)

Go to

 

InterLink
Log in using your Miami Unique ID and password
Complete the e-form "Social Security Eligibility Letter Request"
ISSS will send the letter to you via email.
 Other issues to consider
Due to SSA policy, you may not apply more than 30 days before the employment start date.
If you are a new student, you should delay applying for a social security number until at least two weeks into the semester or two weeks after your arrival in the U.S, whichever is later, to avoid denial from the Social Security Administration.
Frequently Asked Questions
No, you do not need a Social Security Number before you start working. In fact, you cannot apply until you have a job. Once you receive a job offer you can apply for your Social Security Number.
No, you do not. You should show your work authorization document.
Location of Social Security Administration
The Social Security Administration (SSA) does not have an office in Oxford. International students planning to apply for the social security number should visit the Hamilton, OH office located at:
6553 Winford Avenue
Hamilton, OH
Please visit the Social Security Office Locator for contact information and hours. Enter 45011 in the ZIP code search field.
Travel to SSA
By private vehicle.
By taxi. Please visit the

 

Transportation Page

 

on Miami's website and go to "Taxi Service" for a listing of local taxi companies or services that will pick up customer where required.
By public transit.

 

Butler County Regional Transit Authority

 

(BCRTA) is free with the Miami student ID card. While there is no direct bus line from Oxford to the SSA office in Hamilton, consult the BCRTA website for current routes and schedules to connect through transfer.
International Students and Scholars
Social Media
Sign-Up for Email Updates
Use the link below to sign up to receive emails from ISSS. Please note that if you are currently enrolled in Miami University courses as an international student or scholar, you will automatically be added to this list.