GRC Grads Ready for Life After Miami
A time for reflection and anticipation as Class of 2022 receives Global Readiness Certificates
GRC Grads Ready for Life After Miami
Meet the Honorees
Navigating a pandemic abroad. Performing volunteer work and internships. Holding leadership roles in student organizations. Co-facilitating intergroup dialogue classes. A pattern of outstanding accomplishments became clear as the audience learned about the seven 2022 GRC recipients, who were about to move on to the world beyond Miami.
Education, Health, and Society Cohort
Faculty Liaison: Dr. James Shiveley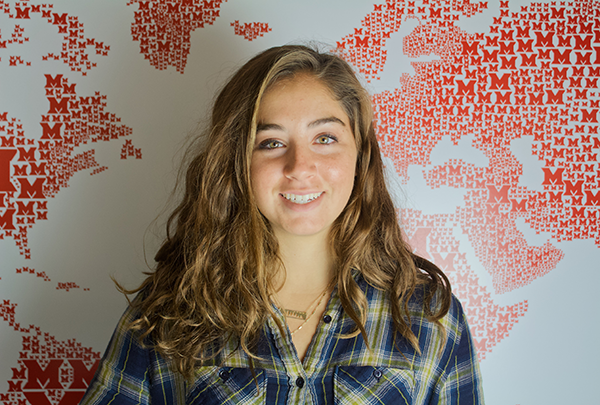 Olivia Casey • Middle Childhood Education
Future plans: teaching English in Thailand for the coming year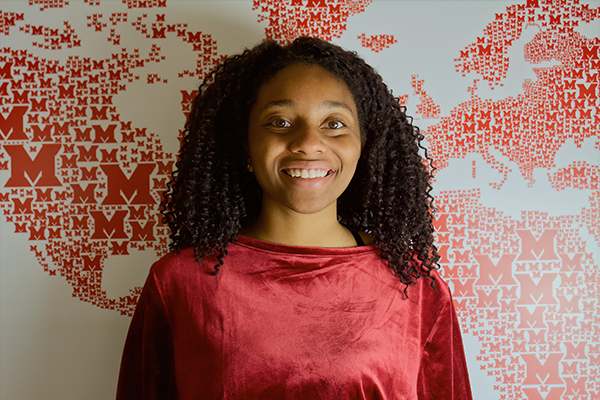 Arianna Mack • BS in Public Health and master's in Health Promotion
Future plans: working in health non-profit industry or for the government in global health aid
---
Farmer School of Business Cohort
Faculty Liaison: Dr. Bryan Ashenbaum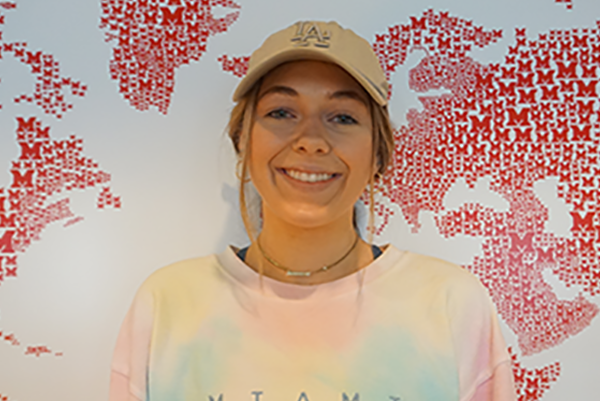 Hannah Beddard • Human Capital Management & Leadership
Future plans: working as an NASM certified personal trainer and continuing studies in nutrition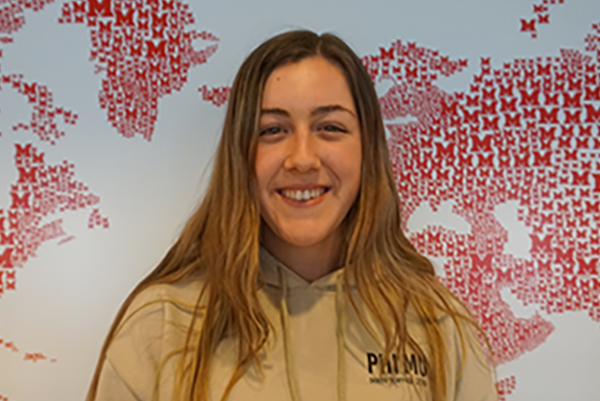 Alissa Green • Marketing
Future plans: joining MarketVision Research as a Research Assistant
Catherine King • Accountancy
Future plans: joining Ernst and Young, Minneapolis, as a member of their central assurance audit staff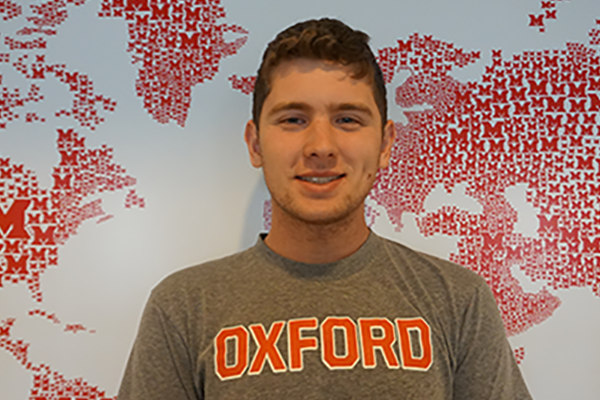 Trey Petrella • Finance, Human Capital Management & Leadership, and Italian Studies
Future plans: working as a People Advisory Services Consultant at Ernst & Young, Boston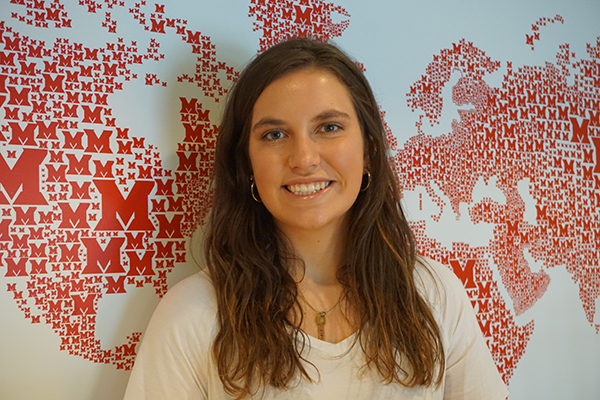 Julianna Ritter • Marketing and Fashion
Future plans: joining TK Elevators, Chicago, as a sales representative
---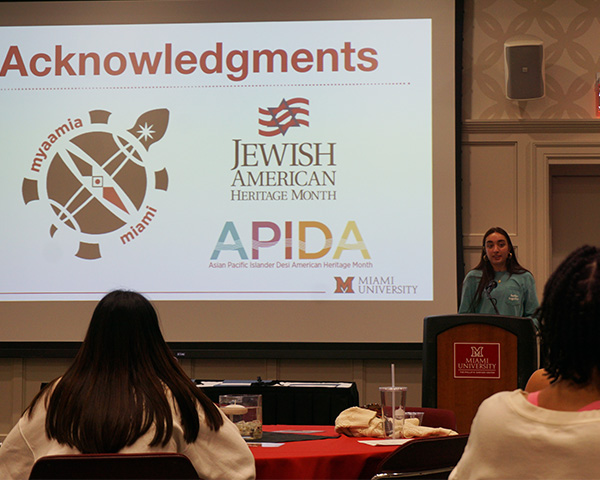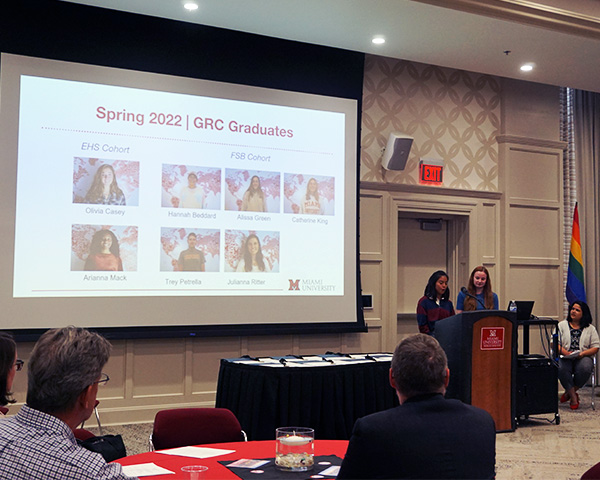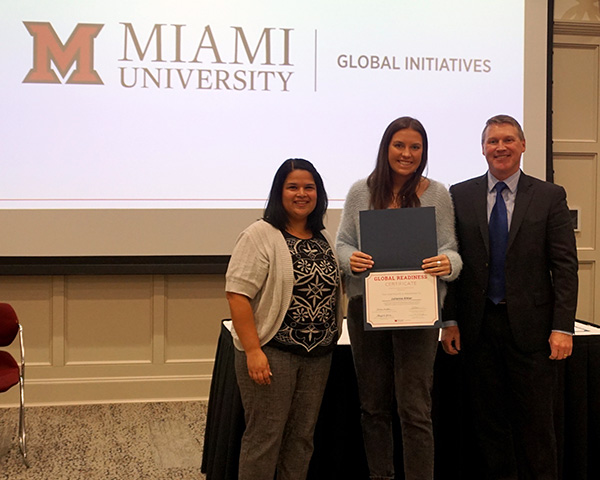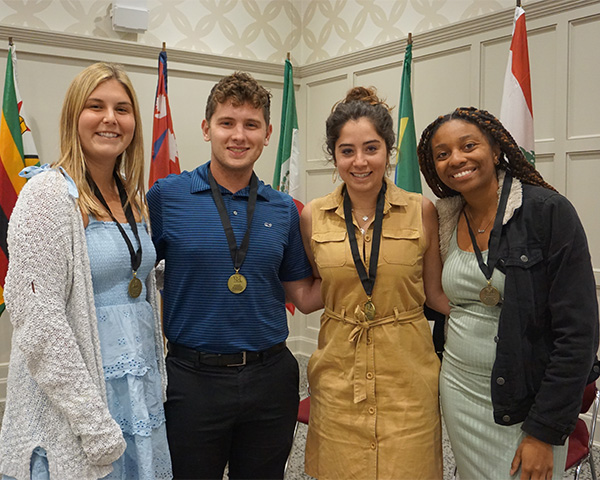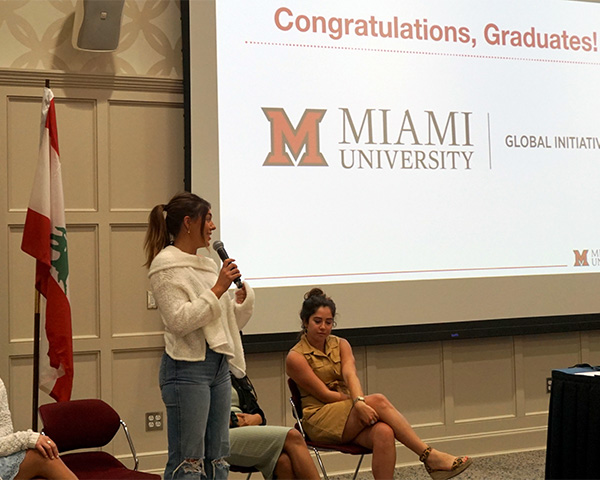 Remembering David Shrider
During the event, Shrestha called on current FSB scholar Josh Siegel to share a remembrance of the late Dr. David Shrider, who served as the first faculty liaison for the Farmer School of Business. Siegel offered a tribute to Dr. Shrider's dedication to global business at Miami, urging his students to get out and see the world. "He was funny, down to earth, and incredibly honest," said Siegel.
(View the video: Tribute to Dr. David Shrider)
---