Where in the World is Miami: Thailand
Study abroad experiences in Luxembourg encouraged alumna Olivia Casey (Class of 2022) to teach high school math in Suphanburi, Thailand.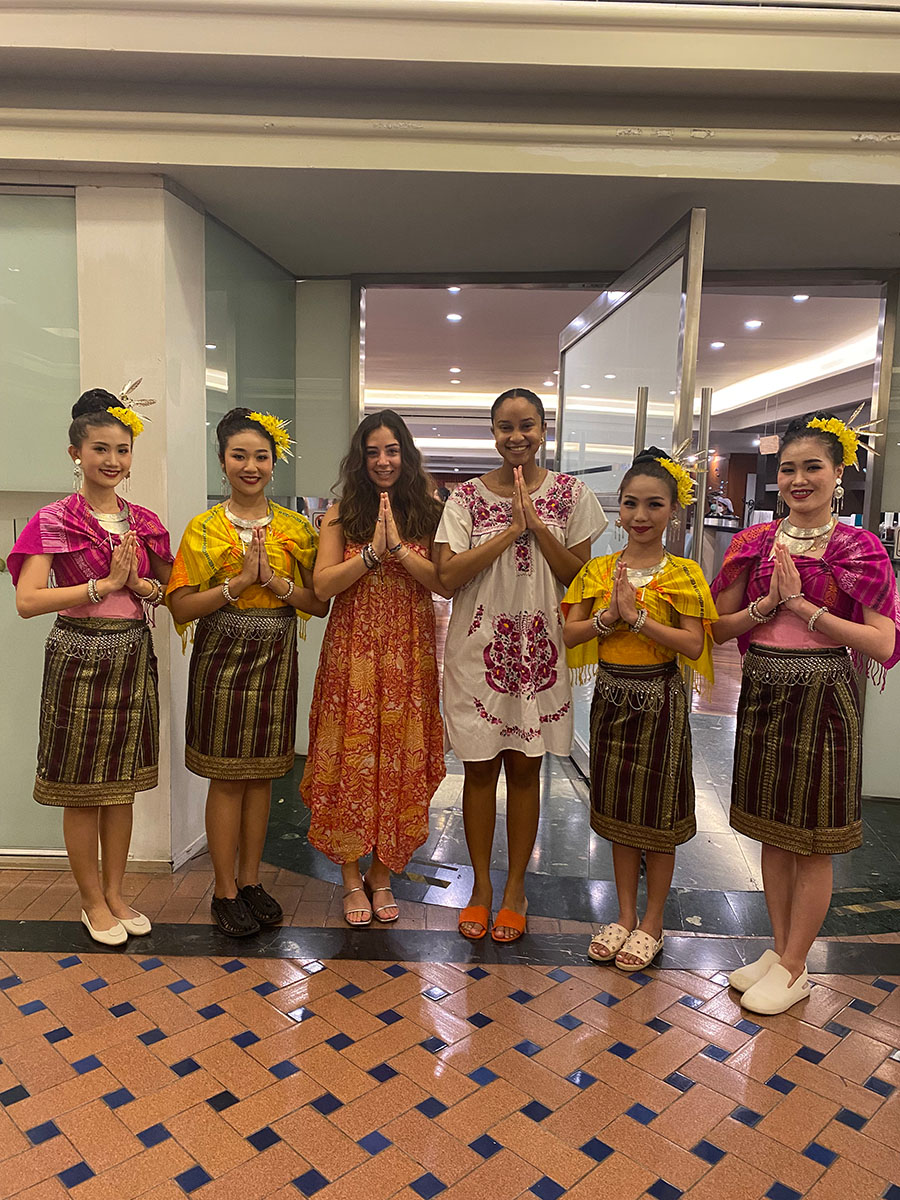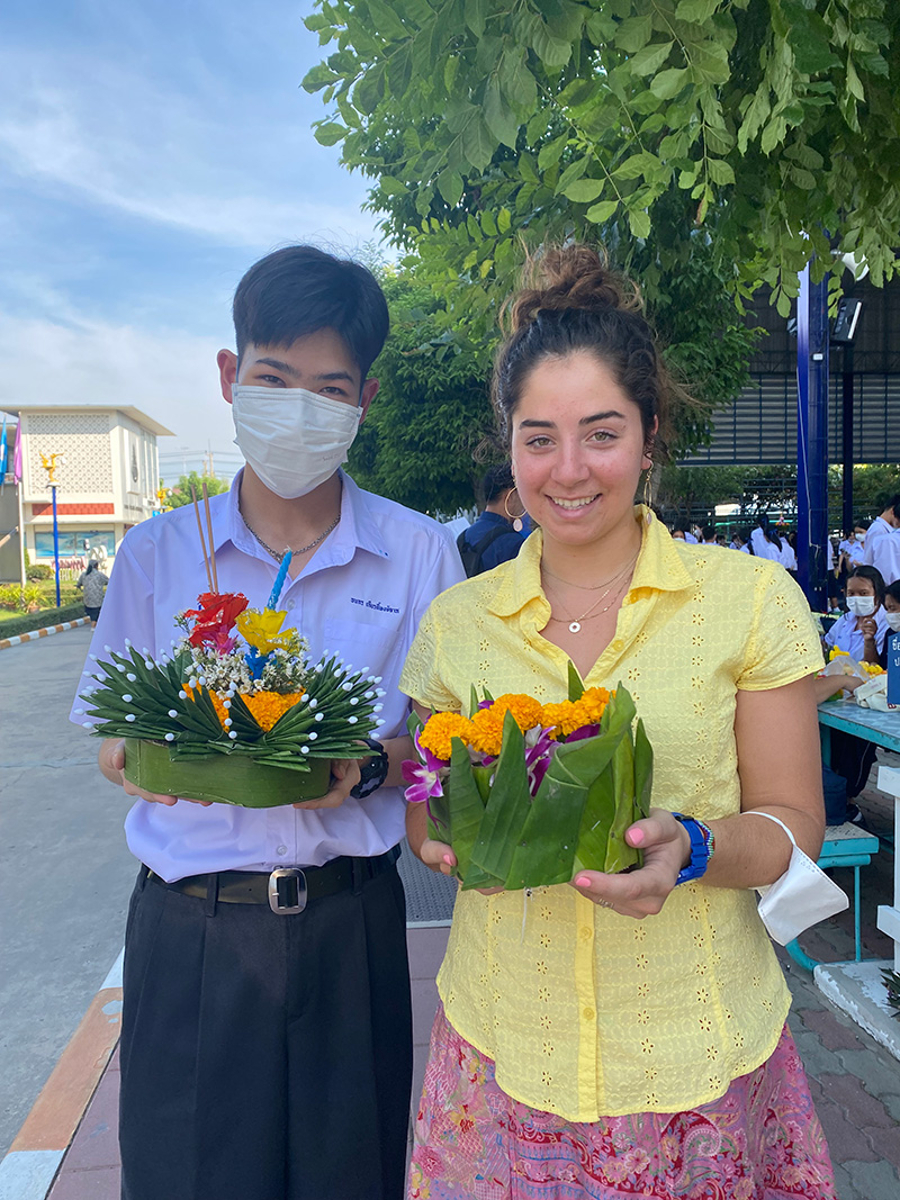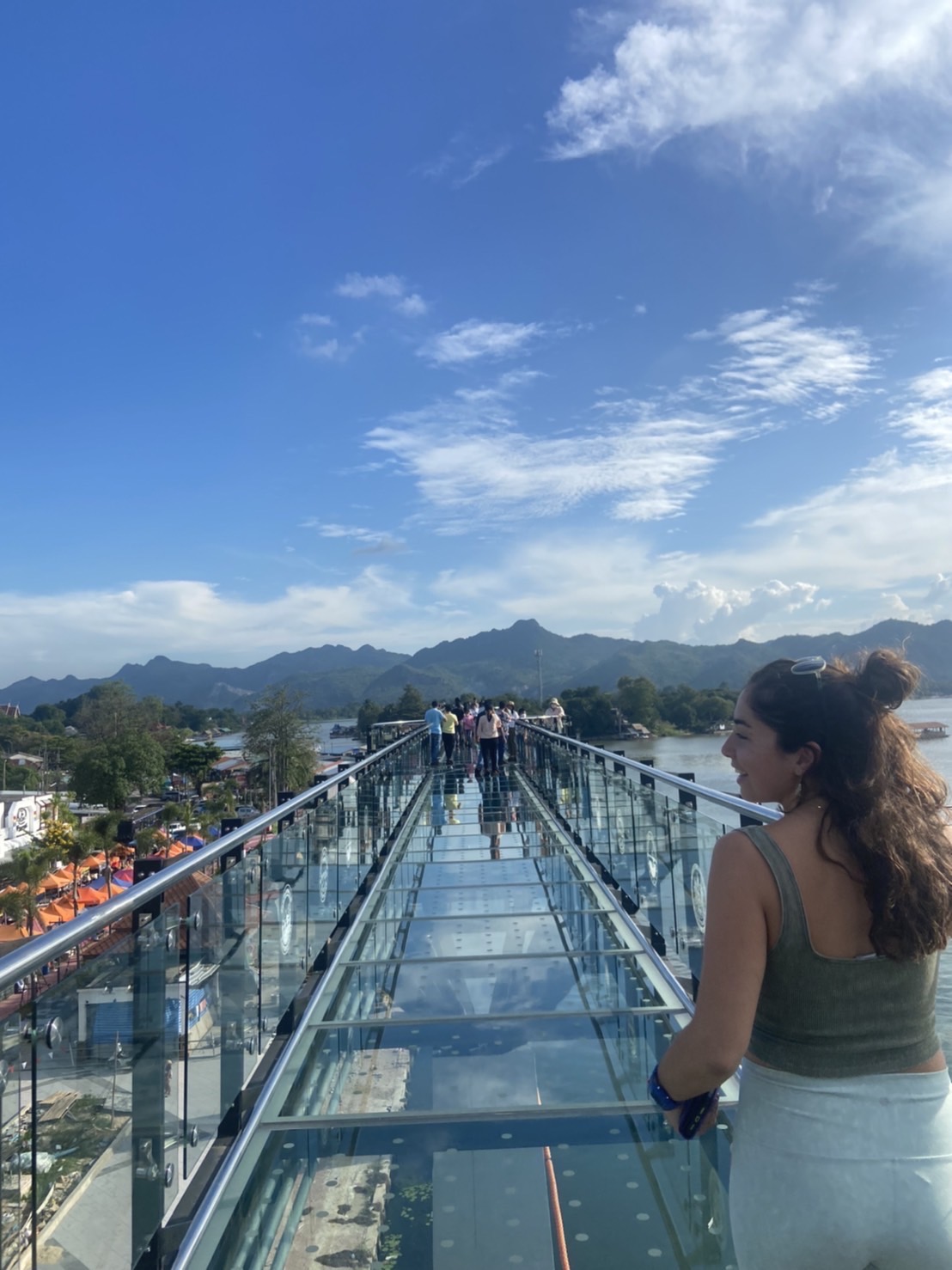 What do you like to do in your free time?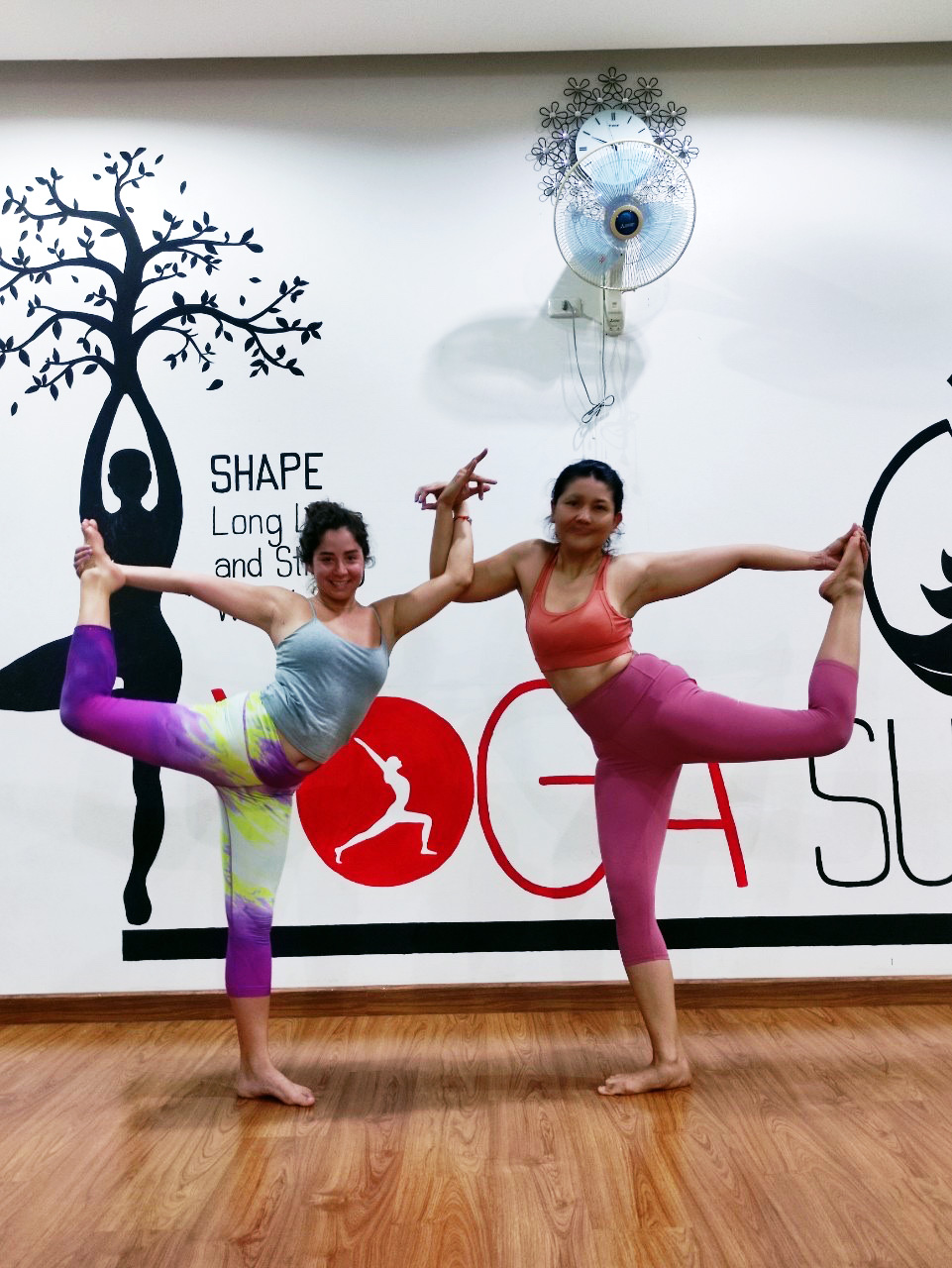 Yoga! This is one of my favorite things to do in my evenings on the weekdays. I joined a studio in my city and go about four times a week. The class is all in Thai, and the instructor and other yogis are so helpful during class.
I have been practicing yoga since I was 14 so I thought it would be easy. However, yoga in Thailand is much more difficult because everyone seems to be much more flexible and able to do more difficult poses. The classes have also helped me learn more Thai! 
What are your plans for the future?
I hope to look into other teaching programs in other countries, potentially in Nepal or Kenya! But I have not looked that far ahead yet. All I know right now is that my career abroad will not be over, just started! 
What advice would you give to someone who is considering a career abroad?
Definitely do it. Step out of your comfort zone and just book the flight. Obviously, research your program or career and area you'll be moving but what is holding you back? I am happy to answer any questions; email me at caseyor@miamioh.edu or drop me a DM on my Insta travel blog @livrose_adventures!
Where in the World is Miami is a news article series that features stories about Miami students and alumni who are
international students;
studying abroad/away (current or past);
interning abroad/away (current or past);
working in an international company or organization.
In each article, we travel around the world to feature the amazing opportunities that Miami students are taking and the experiences our alumni have had since graduating!
We want to hear your story!
Would you or someone you know want to be featured in a future Where in the World is Miami story?