Matthew Sweet receives Freeman-ASIA Award
Freeman Awards for Study in Asia (Freeman-ASIA) provide scholarships for U.S. undergraduate students to study abroad in East or Southeast Asia.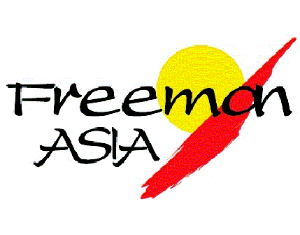 Junior Matthew Sweet (Computer Science) has been selected to receive a Freeman-ASIA Award for Study in Asia for Fall 2023.  Sweet will study abroad in South Korea through an exchange program with KAIST University, a national research university located in Daejeon, South Korea. Daejeon has earned its name as "Asia's Silicon Valley" and "high technology city".
At Miami, Sweet is the Vice President of the CSE Student Council as well as Corporate Outreach Chair for the student organization Engineers Without Borders, which collaborates with international and local partners to design and implement sustainable engineering projects.
About IIE and the Freeman-ASIA Program
The Institute of International Education (IIE) manages more than 200 programs with participants from more than 180 countries. In the last year alone, more than 29,000 people participated in IIE managed programs. 
As part of IIE, Freeman-ASIA is sponsored by the Freeman Foundation, a private foundation with offices in Honolulu, HI. The Freeman-ASIA program is designed to support U.S.-based undergraduates who are planning to study abroad in East or Southeast Asia. Through education and educational institutes, the Foundation hopes to develop a greater appreciation of Asian cultures, histories, and economies in the United States and a better understanding of the American people and of American institutions and purposes by the peoples of East Asia.
From its inception in 2001, Freeman-ASIA has made study abroad in East and Southeast Asia possible for over 5,000 U.S. undergraduates from more than 600 institutions. 
For more information about the Freeman-ASIA Scholarship program at Miami, please contact Karla Guinigundo, Director, Global Partnerships.