Two awarded Phi Kappa Phi Study Abroad Grants
Lindsey Brinkman and Evan Moody are among 125 students nationwide to receive the award.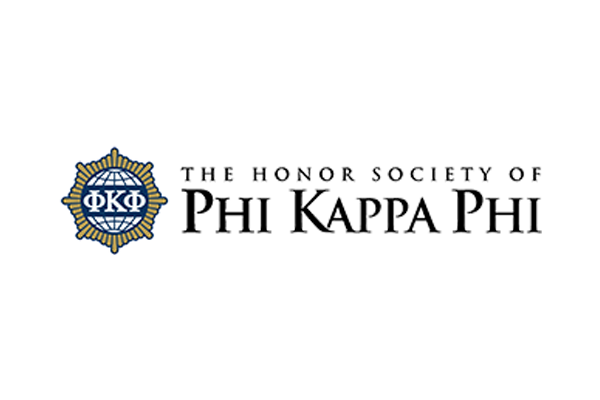 Miami students Lindsey Brinkman (Primary Education, Class of 2024) and Evan Moody (Finance and Entrepreneurship, Class of 2025) were recently awarded study abroad grants from The Honor Society of Phi Kappa Phi, the nation's oldest and most selective collegiate honor society for all academic disciplines.
The grants are designed to support undergraduates, both members and nonmembers from campuses that have Phi Kappa Phi chapters, as they seek expanded knowledge and experience in their academic fields by studying abroad.
Brinkman is looking forward to participating in the European Perspectives on Support for Children, Families, and Communities program in Luxembourg from June 12-July 9. At Miami, she is a Service Fellow for the Wilks Institute for Leadership and Service and a member of the Education, Health, and Society Ambassadors.
Moody, who is minoring in Spanish, will use the grant to participate in Miami's Summer in Spain from May 29-Jul 14, where he'll live in the town Gijón for four weeks with a host family and spend that last two weeks on a cultural tour of Spain. At Miami, he is involved in Cru and the MU Wind Ensemble (MUWE), and is the head coach of Miami's club Quadball team.
The selection process for a study abroad grant is based on the applicant's academic achievement, campus and community service, relation of travel to academic preparation and career goals, a personal statement, letters of recommendation, and acceptance into a study abroad program. Each recipient receives $1,000 to be applied toward travel abroad.
Established in 2001, the Study Abroad Grant Program is part of the Society's robust portfolio of award and grant programs, which gives $1.3 million each year to outstanding students and members through graduate and dissertation fellowships, funding for post-baccalaureate development, and grants for local, national and international literacy initiatives.
About Phi Kappa Phi
Founded in 1897, Phi Kappa Phi is the nation's oldest and most selective collegiate honor society for all academic disciplines. Phi Kappa Phi inducts approximately 25,000 students, faculty, professional staff and alumni annually. The Society has chapters on more than 325 select colleges and universities in the United States, its territories and the Philippines. Membership is by invitation only to the top 10 percent of seniors and graduate students and 7.5 percent of juniors. Faculty, professional staff and alumni who have achieved scholarly distinction also qualify. The Society's mission is "To recognize and promote academic excellence in all fields of higher education and engage the community of scholars in service to others."
For more information about Phi Kappa Phi and other study abroad scholarships, please contact Karla Guinigundo, Director, Global Partnerships.