Beveled-M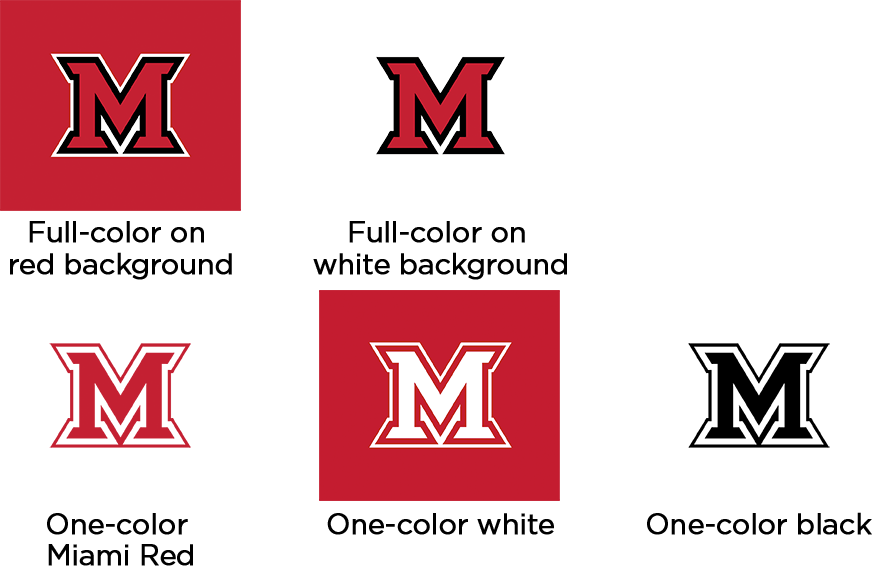 The Beveled-M is the most recognized symbol on campus and beyond.
It is typically depicted in red with a black border and white outline to set it apart. At all times, the center portion of the Beveled-M mark must be either red or white.
Primary Logos
The logo is the fundamental visual expression of the identity.
Miami University's primary logos are the official logos of the university. Presented in three formats — horizontal stacked, vertical stacked, and horizontal.
Use the primary logos when communicating to external audiences.
Primary Alternate Logos
Primary alternate logos incorporate Oxford, OH and the institution's established date of 1809.
When there is a need to call attention to Miami University's geographic location and rich history, use these logos.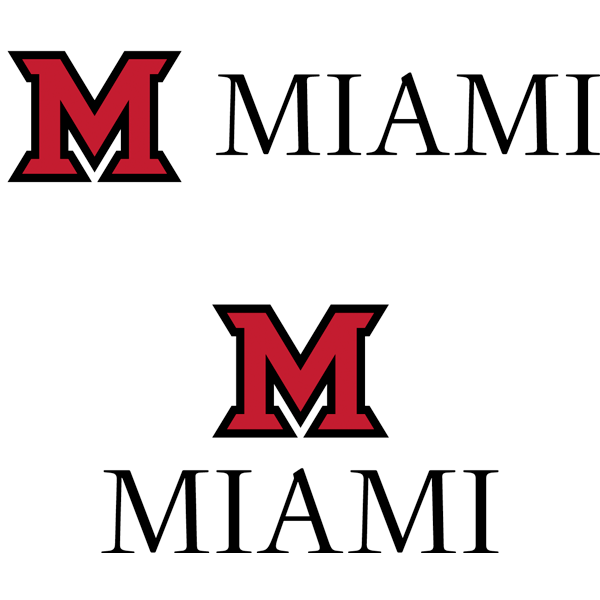 Secondary Logos
Secondary logos are simplified versions of the logos.
These logos can be used on platforms where it is clear that Miami University is the creator of content, such as social media.
Use in communications to internal audiences, such as students, alumni, faculty, and staff.
Lock-Ups
Lock-ups identify official areas within the university — divisions, centers, departments, and offices.
Area names are prominently identified in each lock-up, using the stacked and horizontal stacked primary logos.
Divisions are assigned a Tier 1 lock-up. Centers, departments, and offices within a division receive a Tier 2 lock-up. Tier assignment is based on the university's organizational structure.
The President's Executive Cabinet must approve all tier assignments.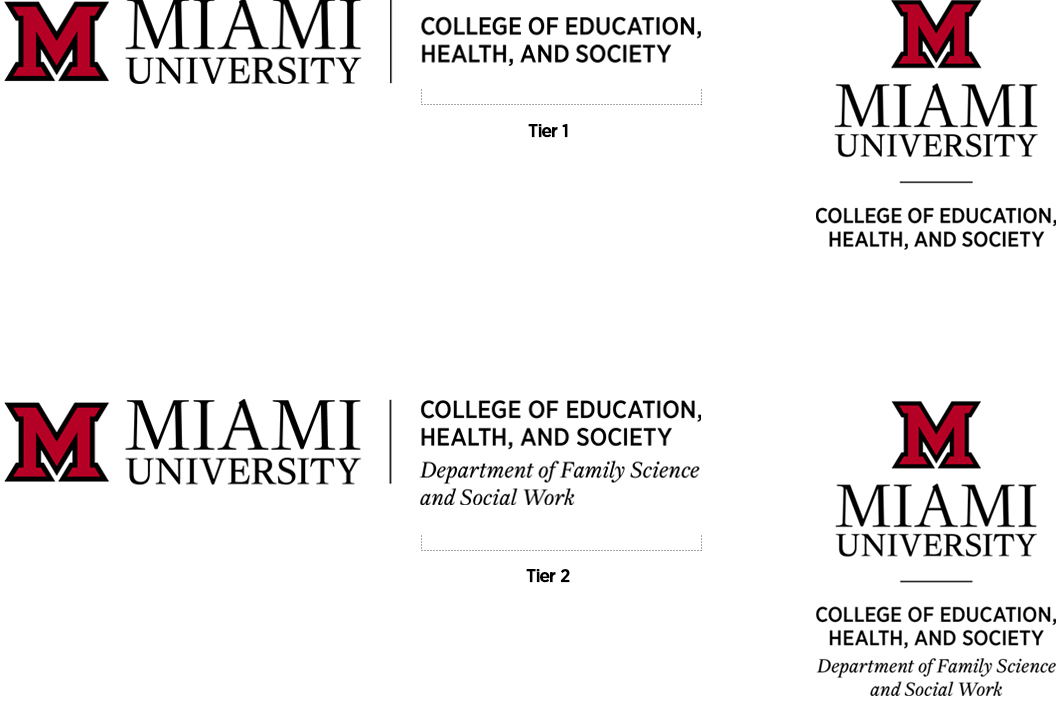 Secondary Lock-ups
Secondary lock-ups are simplified versions of the lock-ups.
Use in communications to internal audiences, such as students, alumni, faculty, and staff.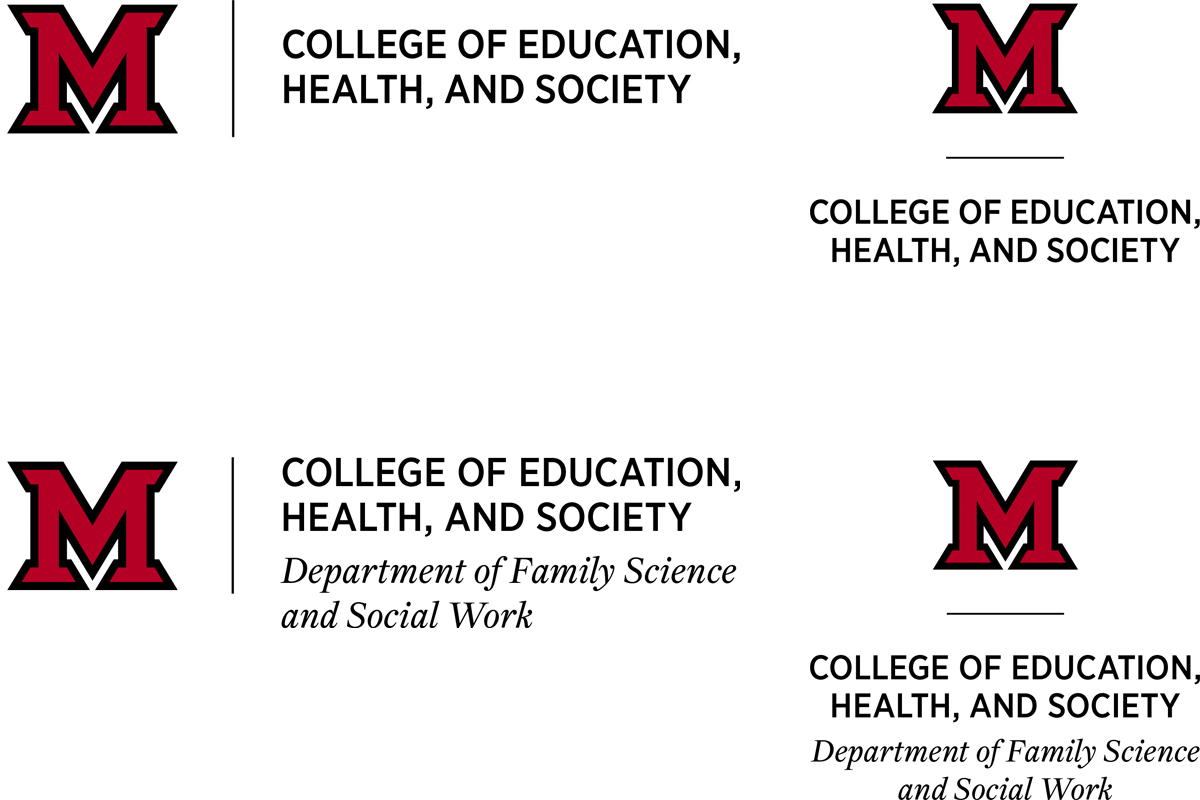 Presidential Seal
The presidential seal is a time-honored mark dating back to 1826.
Three elements make up the seal: an open book, a globe of the Earth, and a telescope (representing the past, present, and future, respectively).
Within the seal are the three Latin words: "Prodesse Quam Conspici." These words are the Miami motto — "to accomplish without being conspicuous."
The seal is reserved for use by the Office of the President for ceremonial purposes and official documents, including diplomas, presidential and trustee materials, legal and official university documentation, and the highest awards and certificates. Additionally, the seal may be used for formal occasions or on items of distinction, including commencement items, high-end gifts, and university chairs.
The Office of the President must approve all uses of the seal.