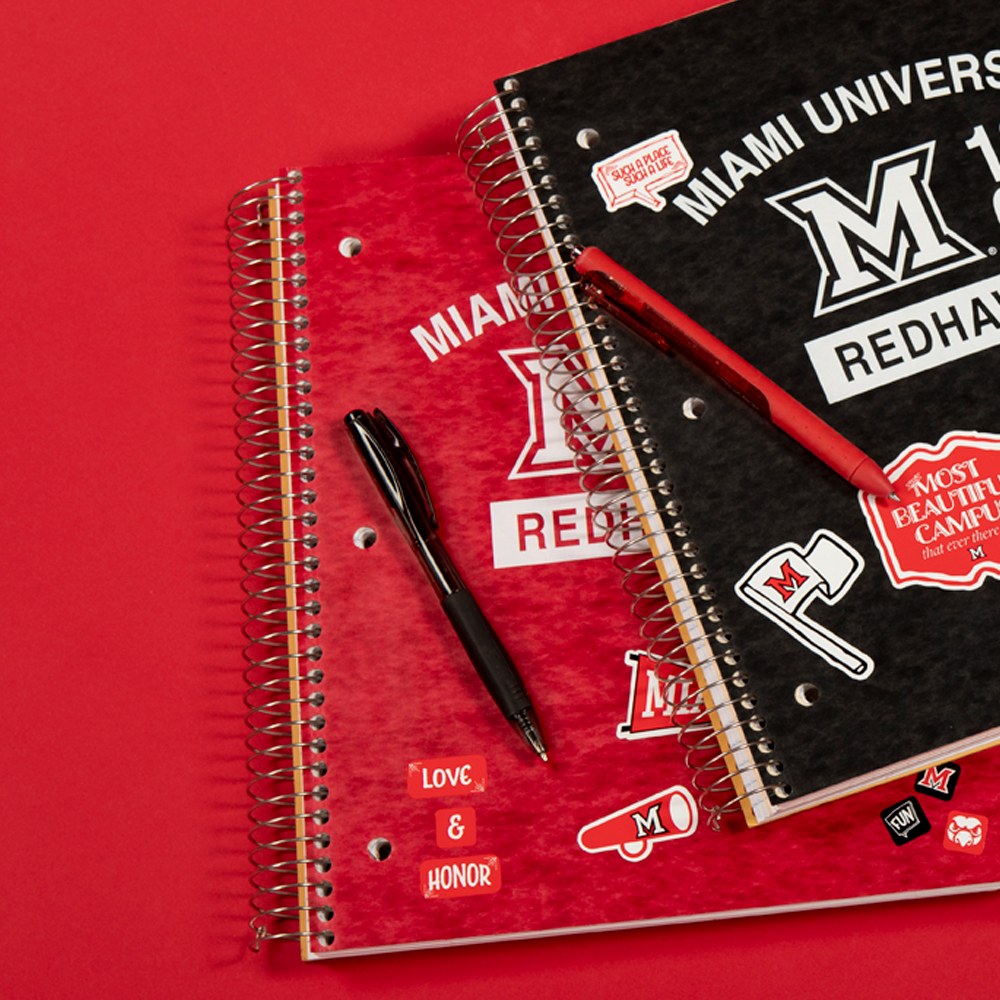 Brand System
High-level overview of Miami University's key brand elements.
The Miami University logo is a powerful and recognizable symbol of the university.
It unites all Miami constituents — students, faculty and staff, alumni, partners, and the broader community. 
The identity system is made up of logos, the beveled-M, wordmarks, lock-ups, and the presidential seal.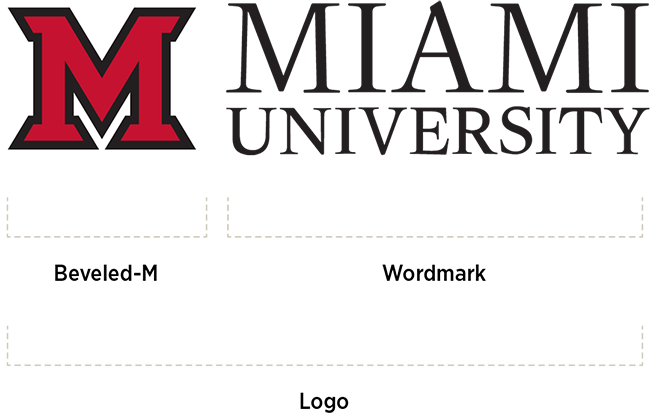 Logo Usage Guidelines
Learn how to properly use the logo in terms of color variations, safe space, sizing, and examples of misuse.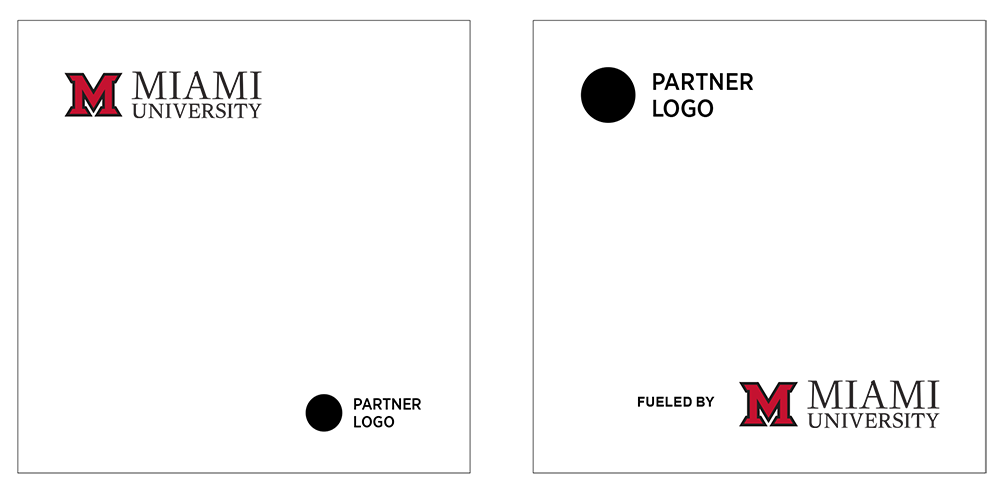 Miami forges strategic partnerships with other organizations.
These relationships benefit the university, our community, and the world by creating innovation and efficiency.
When working on co-branded communications:
Never connect two logos with copy or graphic elements.
Do not incorporate a partner's mark into the Miami logo.
Partners that utilize Miami content should use "fueled by Miami University," "brought to you by Miami University," or "in collaboration with Miami University."
Do not use a partner's mark on Miami business cards or stationery.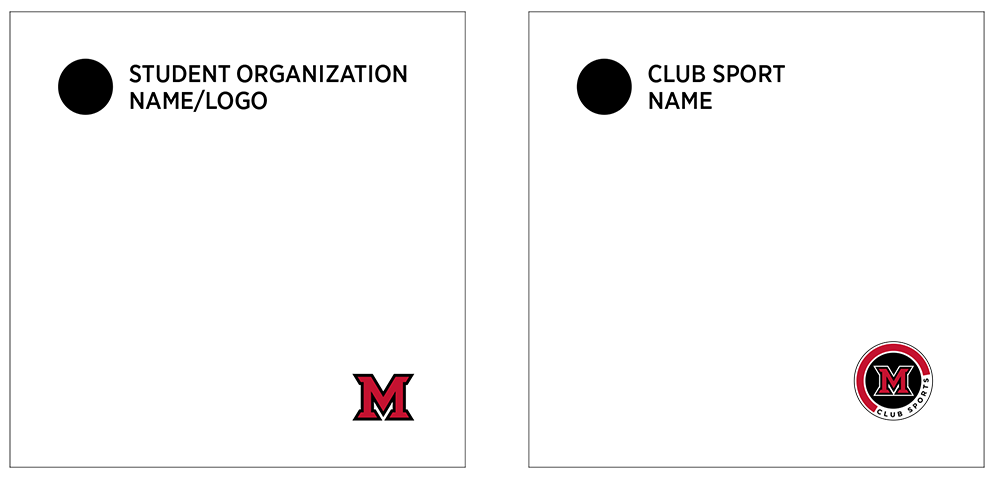 Student organizations and club sports teams that wish to use the university's brand must be officially registered through the Office of Student Activities, the Office of Fraternity and Sorority Life, or the Club Sports Office and receive approval from University Communications and Marketing to use the brand. The following requirements apply:
Student groups must receive approval from University Communications and Marketing for any use of the university's logos.
The university's logos may not be a part of the student group's logo.
The university's wordmarks (e.g. Miami University, Miami, Miami RedHawks, RedHawks, Love and Honor, etc.) may be incorporated into the student group's logo with approval from University Communications and Marketing.
Club sports teams are required to use the club sports logo or the official team name (e.g. Club Softball) on all materials in order to differentiate the teams from the university's Division I teams.