Alumnus continues 30-year tradition of giving with $1M gift
Richard Forsythe (Miami '61) continues to help the Farmer School of Business in its mission of creating the best business leaders.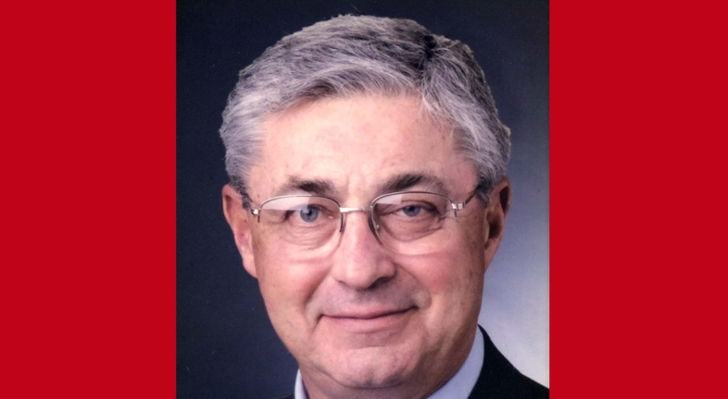 Alumnus continues 30-year tradition of giving with $1M gift
Miami University graduate Richard (Rick) Forsythe (Miami '61) has once again given the Farmer School of Business a $1 million gift to help its work in entrepreneurship.
Forsythe's connection to the school begin in 1957 when he entered the university as an economics student. After graduating and a stint at IBM, he started a technology consulting and leasing firm that grew to be one of the largest in the Midwest. But he hasn't forgotten his alma mater.
In 1992, he donated $1 million to fund a professorship in entrepreneurship, and also gave of his time and talent serving on the Farmer School's Business Advisory Council as well as serving on the advisory board for the Institute of Entrepreneurship.
He and his wife, Sandy, again stepped up to support the school in 2007 when plans were being drawn for the Farmer School building. Their $10 million gift created the Forsythe Technology Center and Library and the Forsythe Commons, both of which Rick believed were critical to the school – one as a collaborative, interpersonal space, the other as a place where students could connect with the world.
The Forsythes' new gift of $1 million for the John W. Altman Institute for Entrepreneurship will provide funding for expansion and operational support.
Jenny Darroch, Farmer School dean and Mitchell P. Rales Chair in Business Leadership noted, "The success of our students has remained a top priority for Rick throughout his life, and our alumni, students, faculty and staff have all benefitted from his thoughtful, timely gifts of time, talent and treasure."
Tim Holcomb, chair, department of Entrepreneurship, added, "Rick Forsythe's entrepreneurial journey from 'being broke and unemployed' in the early 70s to building Forsythe Technology into one of the largest technology and leasing companies in the Midwest serves as an inspiration to many. I am personally grateful to Rick and Sandy for their willingness to graciously give back and support the John W. Altman Institute for Entrepreneurship, our faculty and staff, and our students through the years."
Forsythe was honored at Miami University's 2021 Fall Commencement in December with an honorary degree, in recognition of his accomplishments and his impact on Miami.