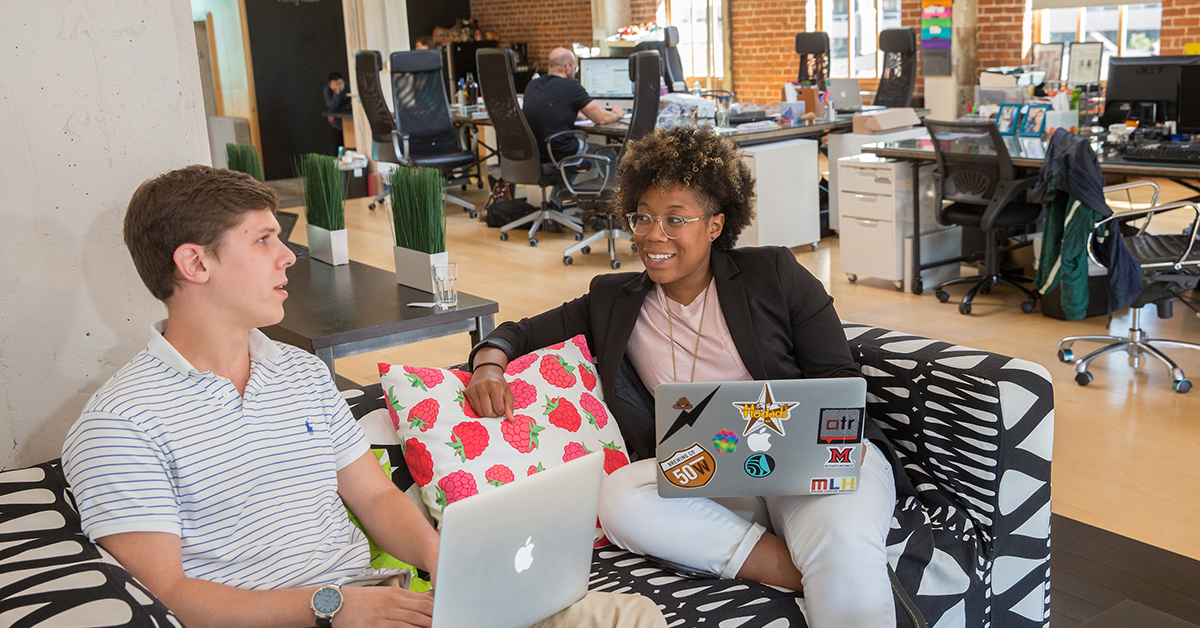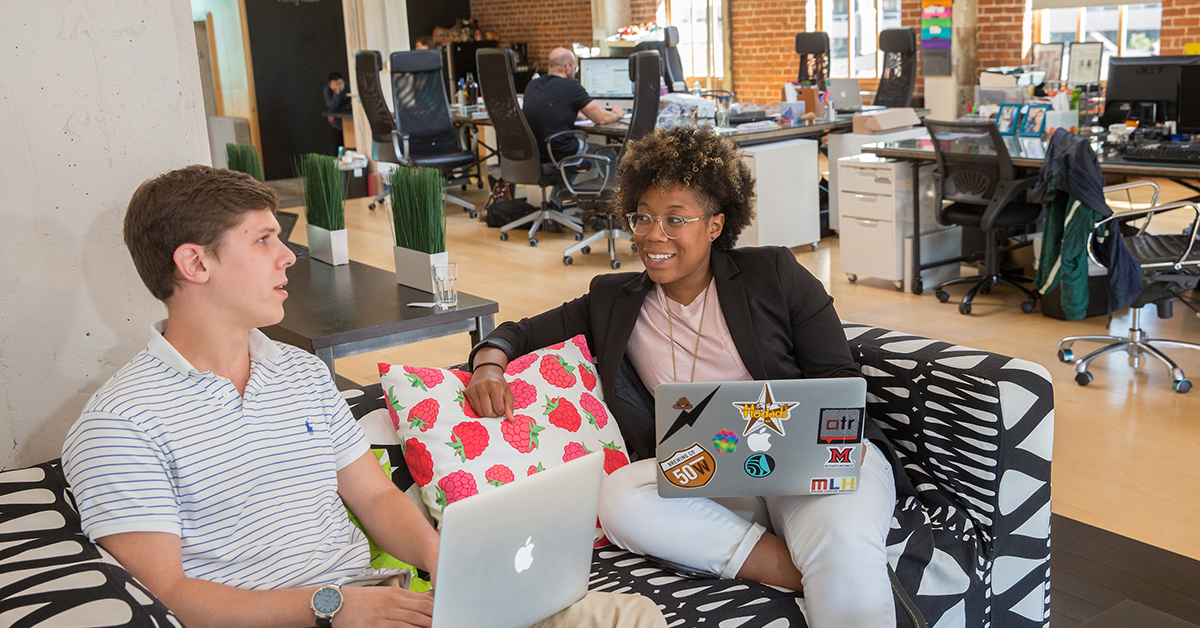 Students in more than 114 majors are enrolled in entrepreneurship courses.
Nov 14, 2018
Miami moves up in Entrepreneur rankings: 7th among publics, 14th overall
By Claire Wagner, university news and communications
Miami University, with its Institute for Entrepreneurship, has been ranked by The Princeton Review and Entrepreneur magazine as one of the top 10 schools for undergraduate entrepreneurship.
In the 2019 ranking – Miami's 11th straight year on the list – Miami is ranked 7th among public universities and 14th overall, up from 9th and 18th, respectively.
The Institute for Entrepreneurship at Miami's Farmer School of Business has campuswide reach: Students in more than 114 majors are enrolled in entrepreneurship courses. Sixty-two percent of entrepreneurship faculty have started, bought or run a successful business.

Further, entrepreneurship and innovation span the curriculum at Miami. Examples:
Altman Summer Internships embed Miami students from a variety of majors into startup and high-growth companies, providing immersive experiences. Started in 2012 in Cincinnati and Chicago, the program has placed 120 interns at 40 companies.
An agreement creating the Miami University–AFRL Research Technology Commercialization Accelerator has students from business, engineering and other disciplines investigating and helping to commercialize some of the nearly 1,000 patents obtained by Miami in an Air Force Research Lab patent portfolio. Such patents could help a corporate partner learn how to harvest energy from overhead power lines or develop a higher capacity, safer lithium battery, for instance.
Theatre students envisioned and presented a new way to do a play near Halloween:  a tour within a haunted house-style series of 10-minute plays spanning time periods and genres.
Such experiences exemplify the interdisciplinary nature of learning at Miami, President Gregory Crawford said.

"Creativity, imagination and innovation are important in and out of the classroom," Crawford said. "By encouraging our students to embrace the entrepreneurial mindset that will be required in next-generation careers, we prepare them to be agents of change and designers of a better future."

Recognition comes as Miami strives "to combine strong academic research and scholarship with immersive, cross-disciplinary learning opportunities for students across campus in startup and venture capital, social entrepreneurship, corporate innovation and technology commercialization, and creativity," said Tim Holcomb, institute director.

The Princeton Review conducted surveys and considered more than 300 schools in order to identify and rank the top 25 undergraduate and top 25 graduate programs for entrepreneurs. The survey weighs institutions' commitment to surrounding students with mentors, professors and alumni, as well as provide environments for budding entrepreneurs to thrive.

The Institute for Entrepreneurship, recognized as an Ohio Center of Excellence, includes the Thomas C. Page Center for Entrepreneurial Studies, which focuses on undergraduate teaching and research, and the Center for Social Entrepreneurship, which has been internationally recognized for its award-winning program that seeks to apply innovative solutions to persistent social problems.