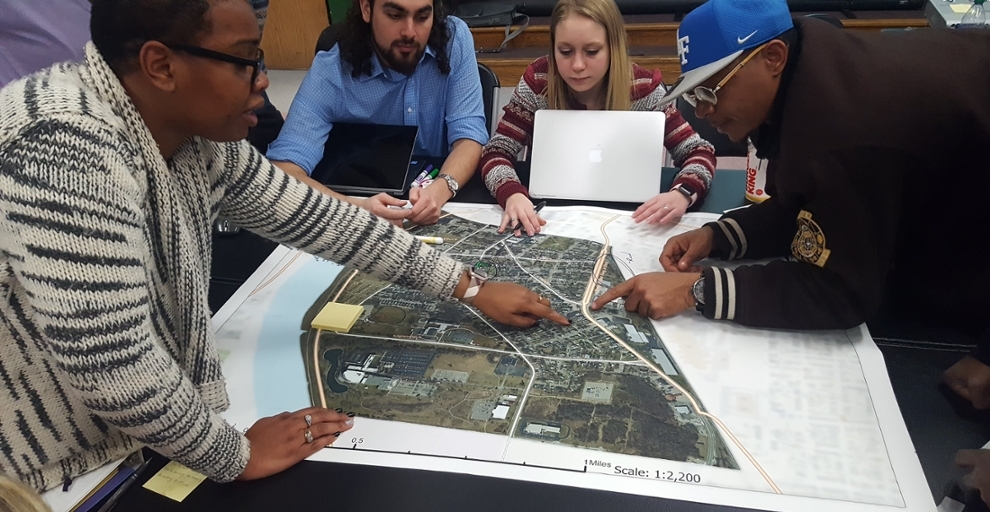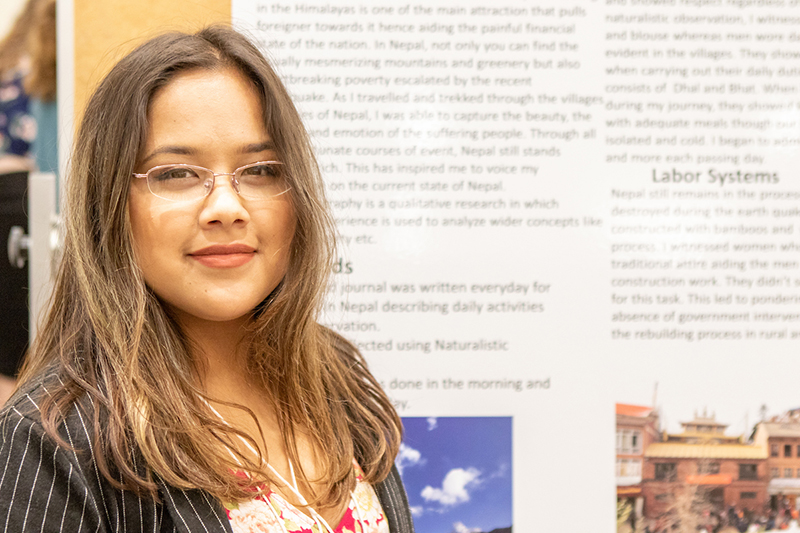 Roshika Bhattarai traveled to her native country Nepal during a study abroad program. The experience shocked and inspired her.
Photo: Bryce Mysona
Jan 08, 2020
Want to be inspired? Ten ways Miamians are making an impact here and abroad
Resolutions made? Goals set? As many embark on 2020 with aspirations to do better or make a difference, they can find inspiration in this roundup of 10 examples from 2019 showing how Miami University students, faculty, staff and alumni are making an impact in their communities and around the world.
1. Meet Roshika Bhattarai. The third-year, premedical studies co-major and medical laboratory science major came to the United States from Nepal when she was 9. Bhattarai wanted to help others. Organizing an art event proved to be a successful first step.
Roshika Bhattarai wants to eliminate hurdles many immigrants face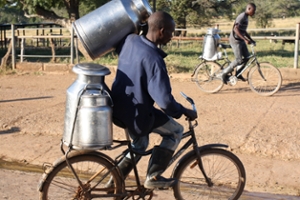 2. As CEO of World Bicycle Relief, Dave Neiswander (Miami '92) envisions a world where distance is no longer a barrier to education, health care and economic opportunity. These Buffalo Bicycles mean independence.
Before Buffalo Bicycles, Zambian farmers would carry milk cans by hand or wheelbarrow, and the milk would often spoil along the way.
Get to know Dave Neiswander in this Miamian feature story 
3. Bahamas Mapathon volunteers at Miami aided in Hurricane Dorian relief. Students and faculty connected with Bahamian native Ancilleno "Leno" Davis (Miami Ph.D. '18) via Skype. He works in the Bahamas.
Watch our short video on the mapathon
4. The city of Hamilton approached Miami's department of geography about developing a proposal to revamp a struggling ward. Radhames "Rady" De Leon and 10 other students in David Prytherch's advanced urban planning class took on the project. 
Students help create a new vision for a historic Hamilton neighborhood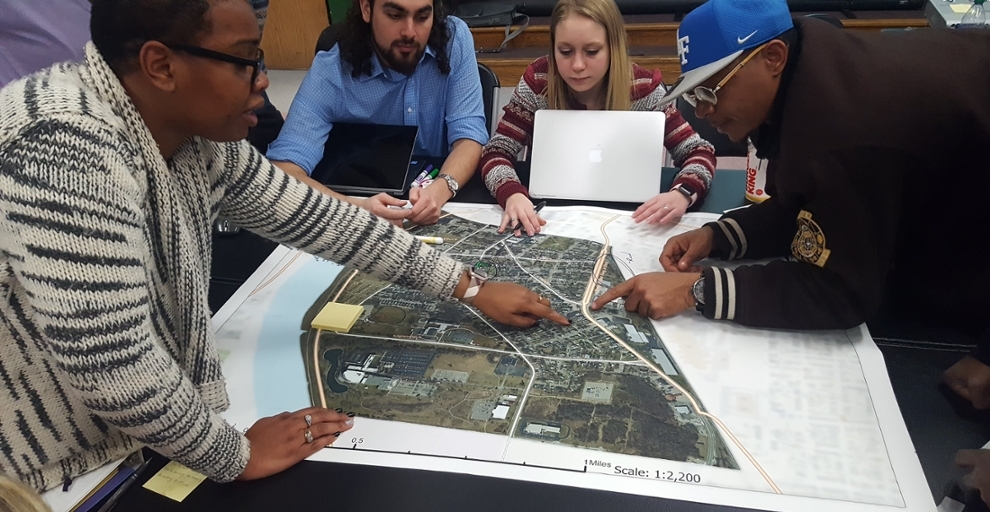 Miami students lead a workshop with Hamilton residents to get input from those directly affected by the proposal (photo by the department of geography).
5. Ten Miami students are spending this winter term in India collaborating with 10 Christ University students on health problems there. They will recommend possible solutions.
Federal grant gives students insight into income and health inequity worldwide
6. Chris Anderson (Miami MS '19) worked with the Myaamia Center and National Breath of Life Archival Institute to design the new Indigenous Languages Digital Archive (ILDA).
National Breath of Life launches one-of-a-kind software to enable linguistic analysis for language revitalization
7. Miami's Opening Minds through Art (OMA) initiative will link students at the state's medical schools and schools of allied health with older Ohioans living with dementia.
OMA signs three-year contract with Ohio Medicaid to create 36 partnerships   
8. Miami students helped other students with food insecurity in a pilot meal swipe donation program. Students could donate their unused Thanksgiving week buffet meals (swipes) to be available for students in need. The result? Nearly 1,500 students donated 9,276 meals. And that's just one recent example of giving.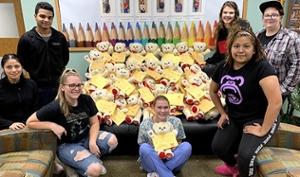 Miami Regionals students built bears for children in foster care (photo from Regional Center for Social Impact).
Miami makes the holiday season brighter by helping those in need
9. After tornadoes caused extensive damage throughout the Miami Valley last May, 40 members of the Miami RedHawks football team and coaching staff pitched in to help tornado victims in Beavercreek.
Watch our short video clip of the athletes helping
10. During the last Greek Spring Clean, 430 students in Miami's fraternity and sorority organizations completed 1,290 hours of community service in Oxford and Butler County.
Greek Spring Clean completes record 1,290 service hours