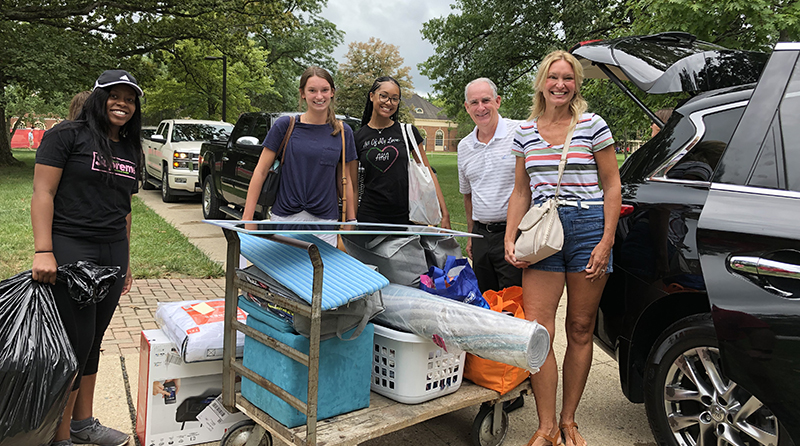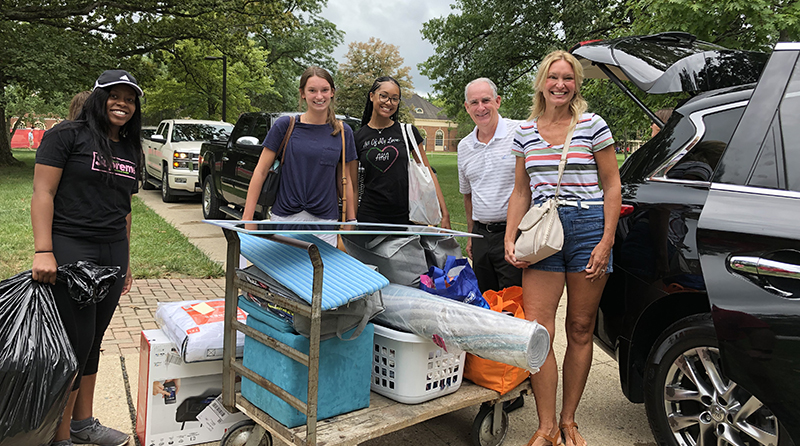 Student athletes, Greek life students and staff helped families move first-year students into residence halls.
Aug 22, 2019
Incoming class of 2023 to set university records
4,300 Oxford first-year students to begin career prep right away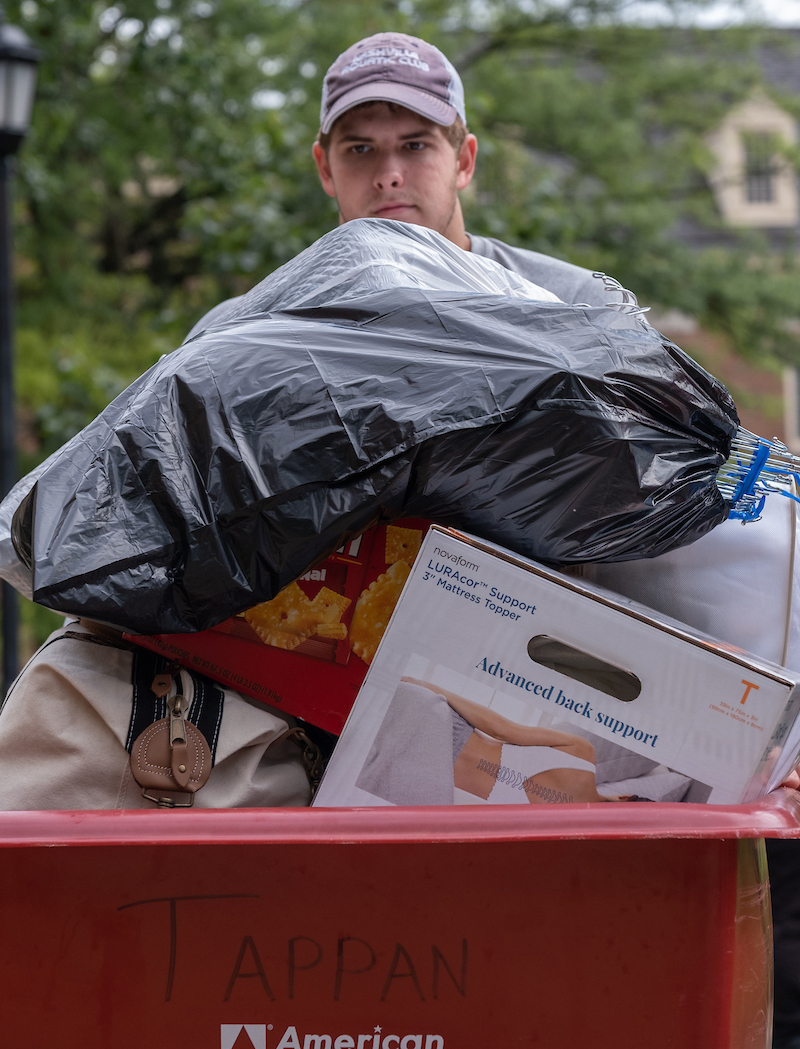 Through Miami's Center for Career Exploration and Success, each student can create a plan that includes career preparation and alumni outreach.
By Carole Johnson, university news and communications
The largest class in Miami University's 210-year history arrived this week on the Oxford campus.
Here's what the class looks like in numbers:
4,300 students come from 43 states and 28 countries.
34% graduated in the top 10% of their classes.
88 incoming students were ranked No. 1 in their class.
They have an average GPA of 3.78 and average ACT score of 28.
Ohio residents make up 59% of them.
About 16.5% are domestic (U.S.-based) multicultural students.
13% are first-generation college students.
"We are thrilled to greet this academically accomplished, diverse class of students as they begin their Miami journeys," said Bethany Perkins, director of admission.

"With students from 43 states and two dozen countries, it's clear the word is out among students and families about Miami's unparalleled commitment to undergraduate education. We look forward to all the talents they bring," she said.
Expanded career exploration programs give students a "nudge"
In their first weeks, most incoming students, about 3,800, will take transition courses like UNV101. In this course, students connect with faculty and staff in small class sizes to learn skills to help them succeed.
Miami's Center for Career Exploration and Success leverages the power of suggestion through its "nudge" campaign.
The campaign challenges students to accomplish small career-related tasks along their Miami journey. Each student can create a plan that includes career preparation and alumni outreach.
In addition, Miami's Student Success Center launches its navigator program this year. A navigator can help students with:
Navigating their academic journey.
Handling health and personal issues.
Making social connections.
Creating a roadmap for success.
Throughout their years here, Miami students have opportunities through Career Clusters and a Career Collaborative that involves faculty outreach on students' behalf.
From now on, Miami's first-year students are surrounded by caring faculty and staff. U.S. News & World Report ranks Miami's faculty among the best in the nation (No. 3) for their commitment to teaching.
work+ program = tuition + degree + experience at the Regionals
Some Miami Regionals students also get a career boost through a new work+ program. Students can apply for the opportunity to obtain an associate or bachelor's degree while working part time and having their tuition paid.
Students work about 24 hours per week with one of the work+ employers and take classes in a major of their choice.
This fall, the Regionals welcome about 1,700 new students. Miami's Regionals, with campuses in Hamilton, Middletown and West Chester, offer academic programming in 12 departments under the College of Liberal Arts and Applied Science.
The first 50 days
Welcome activities are in full swing. Convocation, a special event that welcomes Miami's incoming first-year class, will be held 3 p.m. Sunday, Aug. 25, in Millett Hall. Stephanie Anderson, author of Miami's summer reading program book, One Size Fits None: A Farm Girl's Search for the Promise of Regenerative Agriculture, is the featured speaker.
Along with new students, there are new spaces and programs to kick off the 2019 academic year. Read more about what's new at Miami.