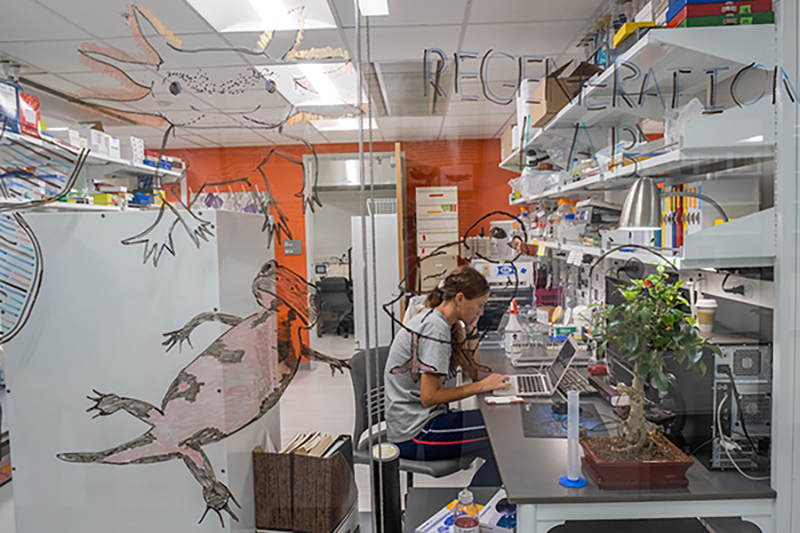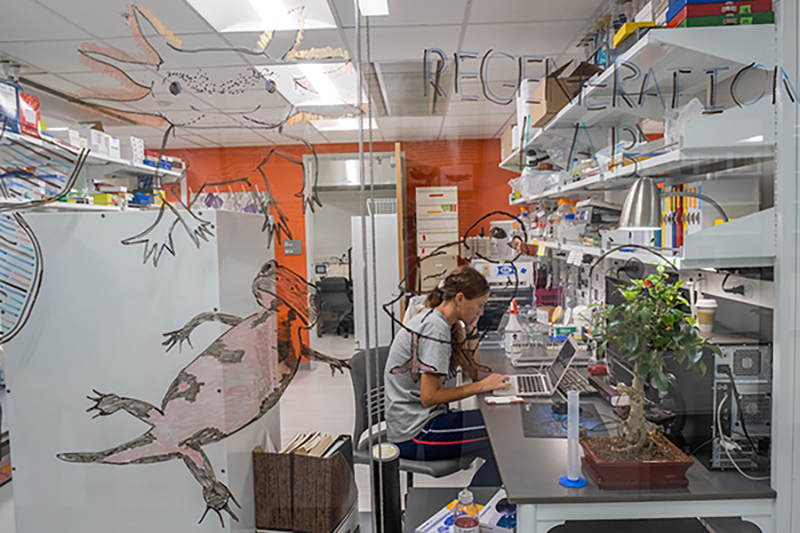 Renovations at Pearson Hall include upgrades to research labs, graduate student offices, study spaces and the greenhouse.
Photo: Scott Kissell
Aug 22, 2019
See what's new at Miami for fall 2019
Compiled by Kristal Humphrey, university news and communications
For fall 2019, Miami University welcomes a new provost and introduces student-focused initiatives, a campuswide online events calendar, renovated spaces and more.
New provost joins Miami leadership team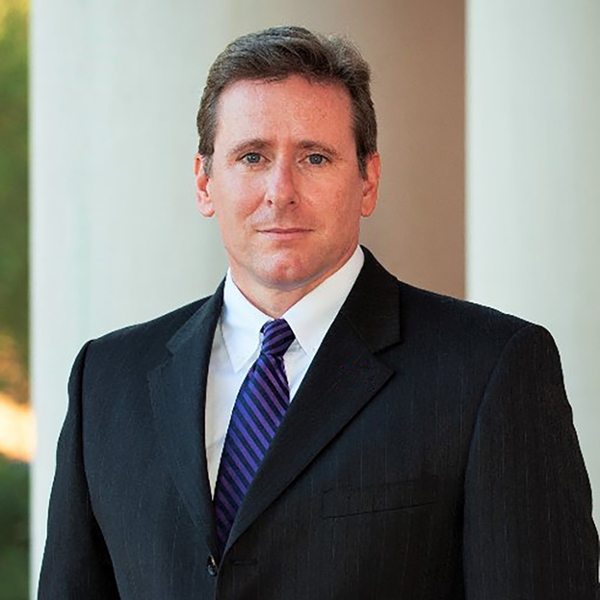 Jason Osborne
Jason Osborne is Miami's new provost and executive vice president for academic affairs. Osborne was associate provost and dean of the Graduate School at Clemson University, as well as a professor of applied statistics.
At Clemson since 2015, his leadership roles have included extensive work in strategic plan implementation, communication, entrepreneurial expansion, and retention and recruitment, with an emphasis on inclusion.
More focused and increased programming supports students
Center for Student Diversity and Inclusion
The Center for Student Diversity & Inclusion is the new name for the office of diversity affairs, and it serves students of color, LGBTQ+ students and women students. Recent renovations of this area and the third floor brought staff together and expanded the diversity suite.
Other moves in the Armstrong Student Center include the Armstrong staff moving to the third floor and the Center for Career Exploration and Success expanding into additional office space. Learn more about the expansion of the career center in the full story.
Student Success Center initiatives
The Student Success Center has initiatives to help students in all aspects of their college journey, including academics and personal issues. The new initiatives are the Success Navigator Program, First Generation program and Miami GradU8 Scholars Program.
Keep up to date with the new university events calendar
Miami University Events, the new events calendar that recently launched, is interactive and easy to use and displays events from all departments, groups and campuses in one comprehensive tool.
Renovations keep Miami healthy and modern 
MacMillan Hall renovation
Renovations to MacMillan Hall, home to global and intercultural studies and the Global Initiatives offices, include changes to the lower level that provide improved faculty offices and student study areas, as well as a new conference/seminar room.
Pearson Hall renovation
Another phase of renovation in Pearson Hall has been completed. The home of the biology and microbiology departments and the Mallory-Wilson Center for Healthcare Education unveils upgraded research labs, graduate student offices and study spaces on the second floor and an updated greenhouse on the third floor.
Renovated residence halls
MacCracken, Richard and Porter halls are open after being renovated. The halls include improved accessibility and safety features, additional community and study areas, and more.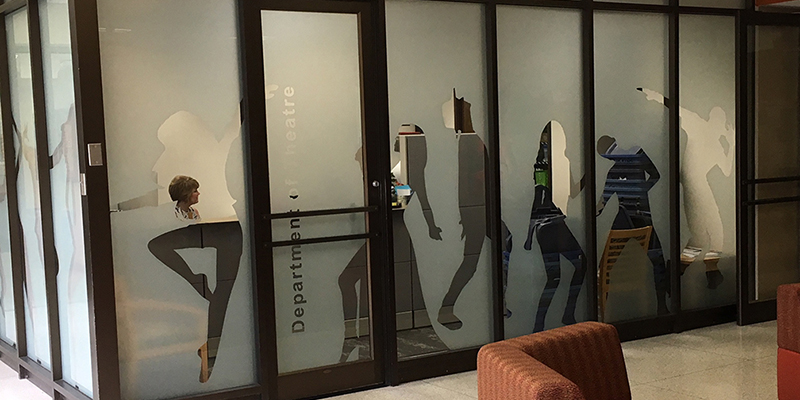 Window graphics in the Center for Performing Arts. (photo by Susan Meikle)
New location for employee wellness
The employee wellness staff is now located in the new Employee Wellness Center in Hanna House. They will host an open house and their first Well Wednesday on Wednesday, Sept. 4. On the first Wednesday of every month, benefits and wellness will host a variety of well-being events and offerings.
Design project in the Center for Performing Arts
A collaboration among the College of Creative Arts, physical facilities and interior design major Katie Glardon led to spaces in the Center for Performing Arts getting a fresh look.
Dining services
Dining services introduces its recently renovated Market Street at MacCracken, which includes new menu items and locally sourced products. Additional changes in dining include self-order kiosks at some dining locations and hand-rolled sushi in the near future.
Miami's campus stores
Changes in Miami's campus stores include a rebranded store.
More new things on campus
One of the rectangular rapid flashing beacons on campus. (photo by Kristal Humphrey)
Two rectangular rapid flashing beacons were added to the Spring Street crosswalk by Kreger Hall. The solar-powered, flashing lights are the latest of five others on campus and serve as an additional notification to vehicle users that there may be pedestrians in the crosswalk.
The stone bridge between Hoyt and Presser halls on Western Campus is closed for repairs and expected to reopen later this fall.
A thermal energy storage tank located by Harris Drive holds close to 1,680,000 gallons of chilled water that will be used in the air conditioning processes on campus.
Stanton Hall is closed for renovation and will reopen in August 2020.
Wilson Hall was demolished and the site was restored with a lawn.