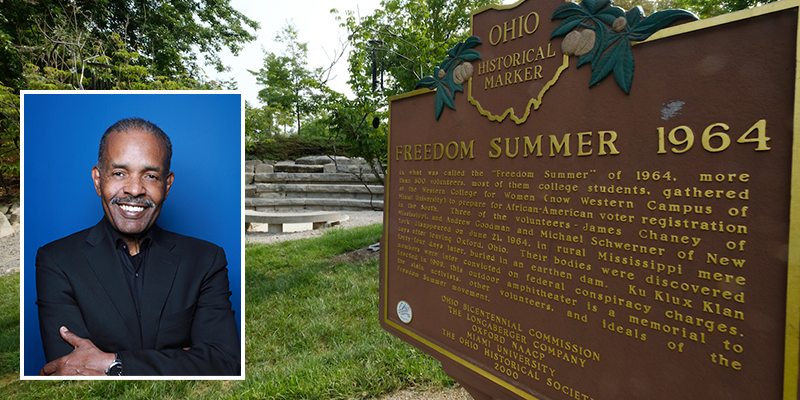 Feb 27, 2020
Joe Madison to receive Freedom Summer of '64 Award
Native Daytonian devotes a lifetime to advocating for voter rights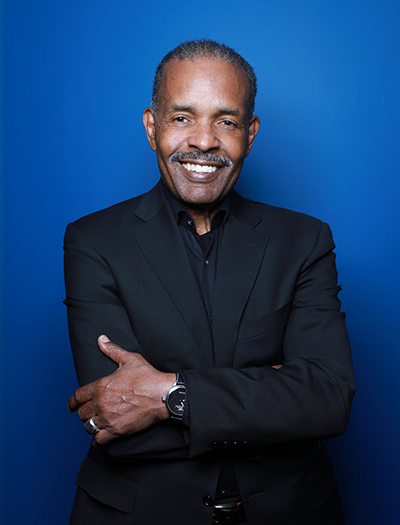 Joe Madison
By Cliff Peale, university communications and marketing
Joe Madison has spent a lifetime advocating for the right to vote, from the NAACP to his worldwide platform on SiriusXM radio. This summer, Madison will be honored for those commitments by Miami University when he receives the Freedom Summer of '64 Award.

Madison will receive the award June 23, when he also delivers the keynote address at the 10th annual National Civil Rights Conference on Miami's Western campus. Miami has participated in the conference for several years, but this is the first time the conference will be held outside of Mississippi or Alabama.

"Your focus and priority on increasing the number of informed voters, and your challenge of, 'What are you going to do?' has laid the groundwork and pointed listeners to the same voting path that was the core of the Freedom Summer movement – participation and change," President Greg Crawford wrote to Madison.

"The Joe Madison Show," which airs weekday mornings on SiriusXM's Urban View channel 126, calls attention to social injustice around the world, including human rights abuses in southern Sudan.

In 2015, Madison made history by broadcasting live from Cuba, the first American radio host to do so in more than 50 years. That same year he set a Guinness World Record for the longest on-air broadcast, 52 hours, which raised more than $250,000 for the National Museum of African American History and Culture.

A native of Dayton, Madison was named one of Talker magazine's 100 Most Important Talk Radio Hosts nine times, often in the top 10, and has interviewed world leaders including President Barack Obama.

Before becoming a broadcaster in 1980, Madison was the youngest executive director of the Detroit branch of the NAACP. He eventually was appointed national political director and a member of the organization's board of directors.

Madison earned a bachelor's degree in sociology from Washington University (St. Louis) in 1971, the first in his family to earn a college degree. He was an all-conference running back on the football team, a baritone soloist in the university choir and a disc jockey at the campus radio station. He has continued to support Washington University as a member of the William Greenleaf Eliot Society and has generously supported scholarships, athletics and the Gephardt Institute for Civic and Community Engagement.

"Miami University remains committed to honoring the past, engaging the present, and forging a better future," President Crawford wrote to Madison. "We believe that all you have done in the service of this nation and world embodies the qualities of the past and sets an example for all we hope to do in the future."
Freedom Summer of '64 Award
This is the fourth Freedom Summer of '64 Award. It is named to remember and recognize the site at the Western College for Women, now part of Miami University, where 800 young Americans trained to register black voters in the south. The inaugural award was presented to Congressman John Lewis in March 2018. Lewis has dedicated his life to advancing the rights of all Americans and was one of the trainers during Freedom Summer on the Western College campus.

In June 2019, Miami presented the award to Mt. Zion United Methodist Church in Philadelphia, Mississippi, for its work ensuring that the memory of Freedom Summer and three civil rights workers who were killed that summer – James Chaney, Andrew Goodman and Michael Schwerner – lives on.

Miami is presenting two Freedom Summer of '64 awards this year. On March 12, it will present the award to Carolyn Jefferson-Jenkins, Western College alumna and former president of the League of Women Voters.