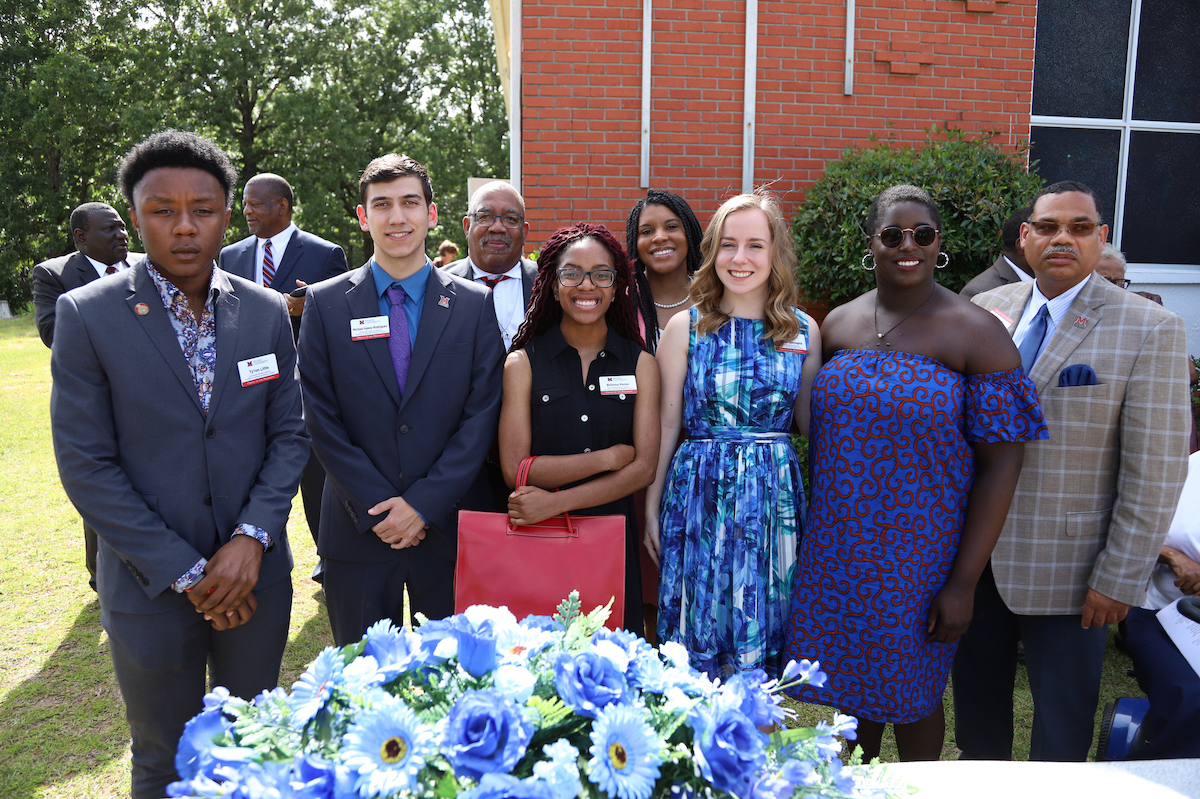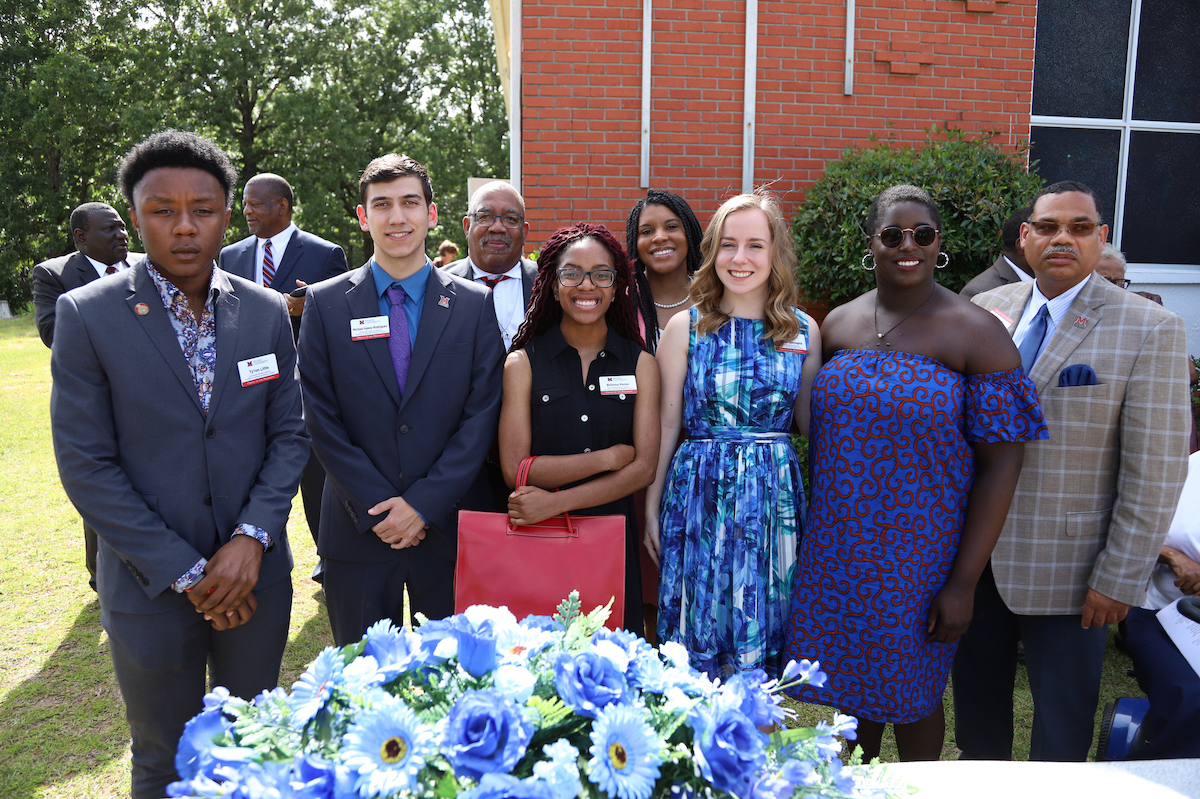 Miami faculty and students at the memorial to James Chaney, Andrew Goodman and Michael Schwerner at Mt. Zion United Methodist Church in Philadephia, Mississippi. Miami presented an award to the church in a pre-conference event to the National Civil Rights Conference.
Photo: Debbie Scott
Aug 01, 2019
Miami University to host 2020 National Civil Rights Conference
Freedom Summer 1964
Oxford, Ohio, has a strong tie to civil rights – specifically voting rights – with Freedom Summer, a program in 1964 at which nearly 800 young adults trained to register blacks in the segregated South to vote and to practice peaceful resistance. The volunteers trained at Western College for Women, which now is part of Miami University.
Miami permanently honors the legacy of Freedom Summer volunteers with an outdoor classroom, dedicated artwork and historic marker on its Western campus. For the
50th anniversary
, Miami hosted a
conference
, an
art exhibit
and
historic tours.
The 10th annual National Civil Rights Conference will be at Miami University June 22-23, 2020.

In June, Miami faculty, staff and students participated in and presented at the 9th annual conference in Birmingham, Alabama. Three years ago, Miami received two awards from the conference for its ongoing activities that focus on Freedom Summer (see sidebar).

In its third year in attendance, Miami was a platinum sponsor of the conference and presented a Freedom Summer of '64 award to Mt. Zion United Methodist Church in a pre-conference ceremony.

The theme of next year's conference, which will move from the South to Oxford, Ohio will be "Rise, Advocate, Educate and Cooperate: The Challenge of Change." The conference will offer workshops, artistic productions, sessions, tours, vendors and networking opportunities.

"As educators, we know the civil rights movement has a strong history, yet it continues to inspire ongoing dedication to fulfill the promise of equality," said Gregory Crawford, president of Miami University. "Inclusion on campus and in society makes us stronger, better and more powerful. Miami's opportunity to host the National Civil Rights Conference will create more knowledge, more awareness and more time for people from various backgrounds to hear and understand each other. It will be an honor." 
"We work every day to be welcoming," said Ron Scott, Miami's vice president for institutional diversity and inclusion. "Bringing the civil rights conference here is affirmation of our desire to continue to bridge differences, to unite, to include and to learn from each other."

While submissions of papers and presentations for the conference is open until April 2020, interested parties can already submit proposals and artistic productions to: kdparker@civilrightsconference.com.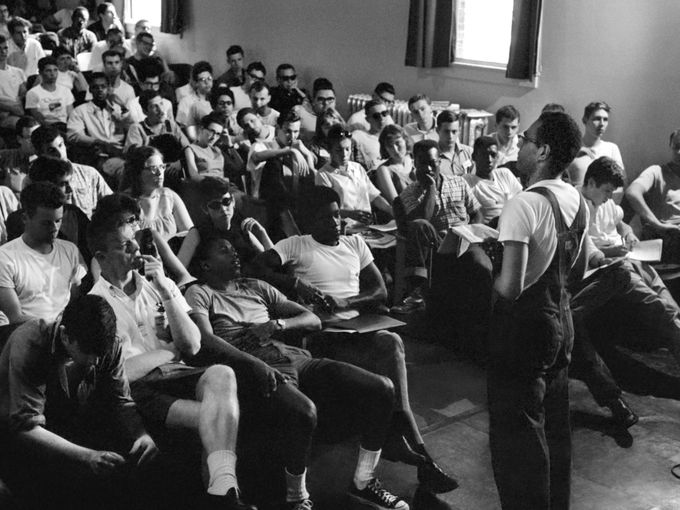 Freedom Summer organizer Bob Moses talks to volunteers at an orientation in Peabody Hall, Western College for Women, now part of Miami's Western campus (photo Ted Polumbaum, Newseum Collection).